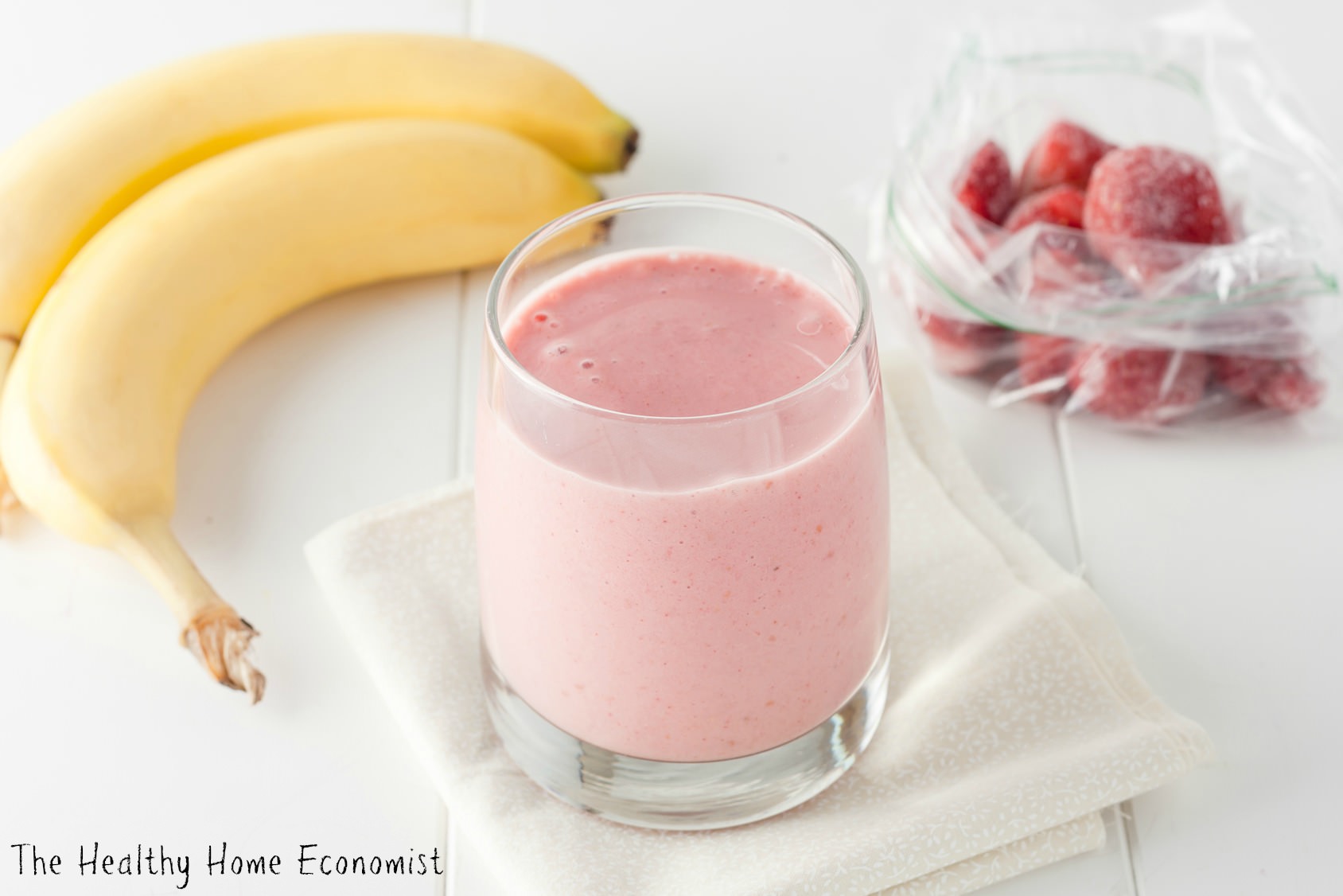 Want to change your breakfast for the better in a hurry?  A morning kefir smoothie will do the trick like nothing else.
You can tell a lot about people just by finding out what they eat for breakfast. When people ask me how to improve their diet for the better, this is a typical first question I ask. If you start the day off wrong, it is very hard to put it right after that nutritionally speaking.
Skipping breakfast altogether is not an option either as this sets you up for a carb binge about 10am. This is of particular concern if you drink coffee and skip breakfast. Even bulletproof coffee without an actual breakfast that includes a quality protein source can cause sleep problems later according to Julia Ross, author of The Mood Cure.
If you work at an office, resisting the conference room donut box will be next to impossible if a filling, nutritious breakfast wasn't eaten at home.
My mornings are very hectic, so I frequently prepare my breakfast the night before so I can simply take it out of the refrigerator and eat while preparing the kids lunches, etc for school.
My breakfast of choice is a kefir smoothie. Use raw, grassfed kefir is you can. That is the most nutritious choice.
Homemade Kefir Smoothie
A kefir smoothie for breakfast is very high in good quality raw fats and protein, so is extremely filling. I usually don't even think about eating until noon after one of these hefty smoothies. Raw yogurt, Greek yogurt or clabbered milk (one of the many uses for sour milk) can be used instead of you wish. Coconut kefir is a good option if you have a dairy allergy.
Whatever you do, resist the urge to add some of those awful, nutritionless, hard to digest, and downright dangerous protein powders to your smoothie. Remember that excess protein in the diet is metabolized by the body just like sugar (this per Dr. Cowan MD, author of The Fourfold Path to Healing)!
If you think you're doing yourself a favor using protein powders, you are not.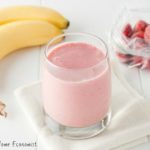 Easy Kefir Smoothie Recipe
Easy kefir smoothie recipe that is filling and will help you avoid sugar cravings and hunger all the way until lunchtime.
Instructions
Place all ingredients in a wide mouth mason jar.

Serve immediately and refrigerate any leftovers.
More Healthy Smoothies to Try
Sarah, The Healthy Home Economist