Healthy and delicious cottage cheese smoothie recipe that contains a whopping 38 grams of natural protein per serving without the use of highly processed and toxic protein powder.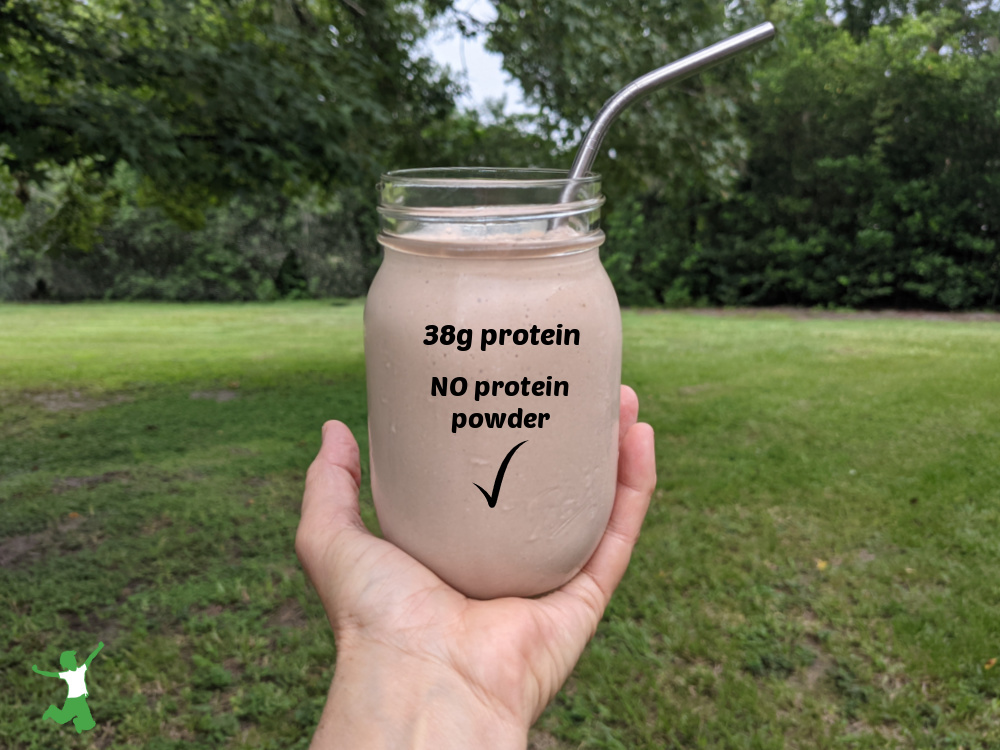 This smoothie alternative using cottage cheese to boost the protein macro is a yummy alternative to those that use yogurt or kefir.
The cottage cheese, carob (or cocoa) powder, and peach flavors blend very well together, though this combination might seem a bit odd at first!
Since all cottage cheese at the store is lowfat even if organic, I would recommend making cottage cheese yourself.
This full fat cottage cheese recipe is simple to make, which keeps you full longer and helps avoid sugar cravings.
Bonus: This smoothie boasts a whopping 38 grams of all-natural protein. There is no need to use any toxic protein powder to boost this macro artificially with a highly processed food.
ALL brands of protein powder are unhealthy friends. There is no exception. Even low-temperature processed grassfed whey protein contains denatured protein that depletes Vitamin A stores and harms the kidneys (and potentially the eyes as well).
If this is surprising to you, consider that those who receive a kidney transplant are advised to NEVER consume protein powder! (1)
If you want a high-protein smoothie, you must take care to make it using natural whole foods like cottage cheese to keep your organs safe over the long term!
Cottage Cheese Smoothie Recipe
Nourishing cottage cheese smoothie recipe for a unique taste and texture that is a welcome mix-up to using yogurt or kefir.
Instructions
Mix all ingredients well in a blender until smooth.

Refrigerate leftovers for up to four days.
Nutrition Facts
Cottage Cheese Smoothie Recipe
Amount Per Serving (1 pint)
Calories 480
Calories from Fat 180
% Daily Value*
Fat 20g31%
Carbohydrates 37g12%
Protein 38g76%
* Percent Daily Values are based on a 2000 calorie diet.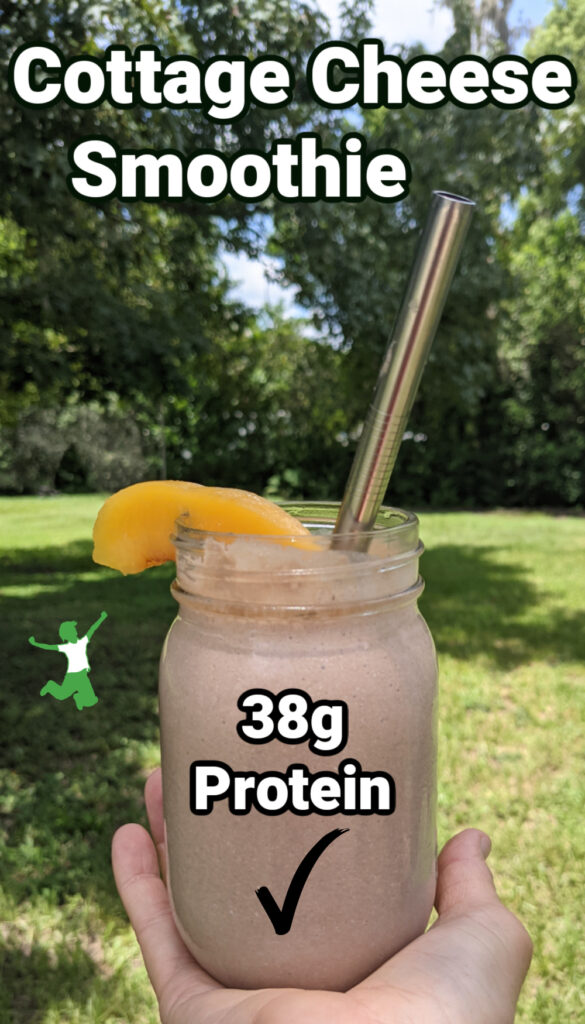 More Healthy Smoothie Recipes
Here are a few more of my favorite healthy smoothie recipes.