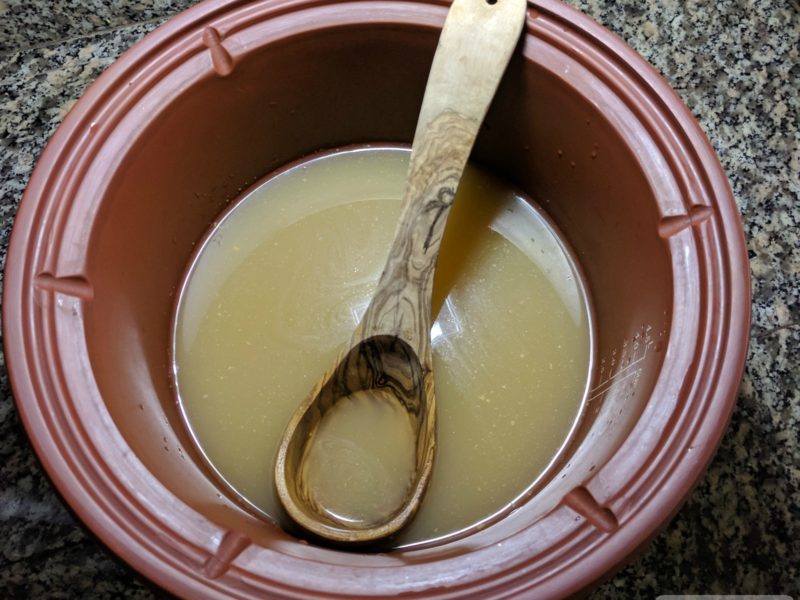 I've had a number of inquiries recently on how to make bone broth in a slow cooker like the Vita-Clay.
Since I've already posted about how to make meat stock, I thought I would post my recipe for making bone broth in a clay slow cooker too.
Why make broth in a clay slow cooker anyway? Why not a speedy Instant Pot, a crockpot or a stainless steel stockpot? The reason is because bone broth is slightly acidic due to the addition of vinegar (raw or homemade apple cider vinegar is ideal) to help draw out nutrients into the broth.
This acidic pH contributes to leaching of heavy metals most notably carcinogenic nickel and excessive amounts of chromium from cookware made with stainless steel. Compelling research on the subject caused me to switch to clay for making broth several years ago.
Slow Cooker Bone Broth
Note that the clay used to make a Vita-Clay slow cooker is tested for purity.
It is 100% lead-free, so don't be swayed by the astroturfed online "reviews" that say otherwise just to sell a competitive product.
Below is my recipe for making chicken bone broth in a Vita-Clay. It is basically the same to make beef broth, you just extend the slow cooking time so it is roughly double the time to make chicken broth.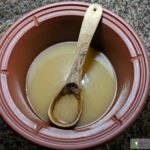 Slow Cooker Bone Broth Recipe
How to make broth in a clay based slow cooker like the Vita-Clay.
Instructions
Place the chicken carcasses and optional chicken feet in the clay pot.

Add the chopped vegetables and add enough filtered water to cover (about 4 quarts).

Stir in apple cider vinegar and secure the cover.

Cook on "low" or "soup" for 6 hours.

Check pot and top up with additional filtered water if needed. Cook on "low" or "soup" for an additional 6 hours.

Strain bones and vegetables.

Cool on the counter and refrigerate for 8 hours or overnight. Skim off chicken fat and reserve in a small glass container for cooking.

Freeze broth you will not use in a week. Use as a base for soups and sauces.
Nutrition Facts
Slow Cooker Bone Broth Recipe
Amount Per Serving (237 g)
Calories 50
Calories from Fat 5
% Daily Value*
Fat 0.5g1%
Sodium 340mg14%
Carbohydrates 1g0%
Protein 10g20%
* Percent Daily Values are based on a 2000 calorie diet.