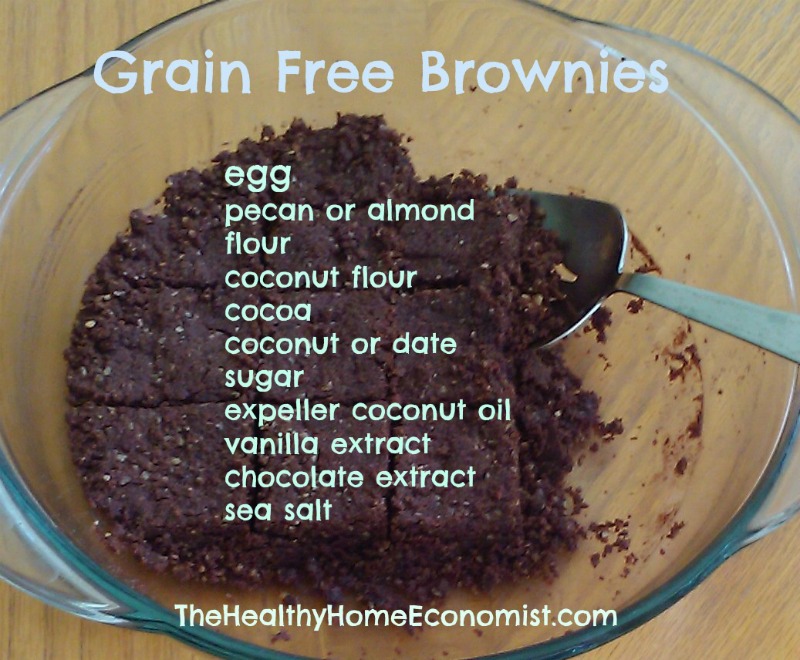 While not strictly a GAPS recipe as cocoa and carob powder are not permitted on this diet, this grain-free brownies recipe can be enjoyed by people who are semi-GAPS and do not find starches to be a problem like grains and other disaccharides like sugar.
Date sugar and date syrup are allowed on GAPS as both are made only from dates.
These are delicious! My kids love them and it is great as they are so filling that you can only eat one or two squares.  With regular brownies made with flour, it seems an easy task to eat most of the pan (at least in my case!).
I've added links so that you can see which brands I use.
Check out this no grain nut butter brownies recipe too if you'd like another variation. If you can tolerate grains, this sprouted flour brownie recipe is my personal favorite.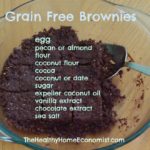 Grain Free Brownies Recipe
Healthy recipe for grain free brownies using whole food ingredients and sweetened with fruit. Satisfies without carbs and sugar!
Instructions
Pour in liquid coconut oil (warm it if necessary to liquefy) and mix well.

Add vanilla extract, chocolate extract, optional stevia and lightly beaten egg(s). Mix again.

Bake at 350 F/ 177 C for 20 minutes. Take care not to overbake.
Recipe Notes
Almond flour may be substituted for the pecan flour if desired.
Use 2 eggs instead of 1 if you prefer cake-like brownies.