Table of Contents

[Hide]

[Show]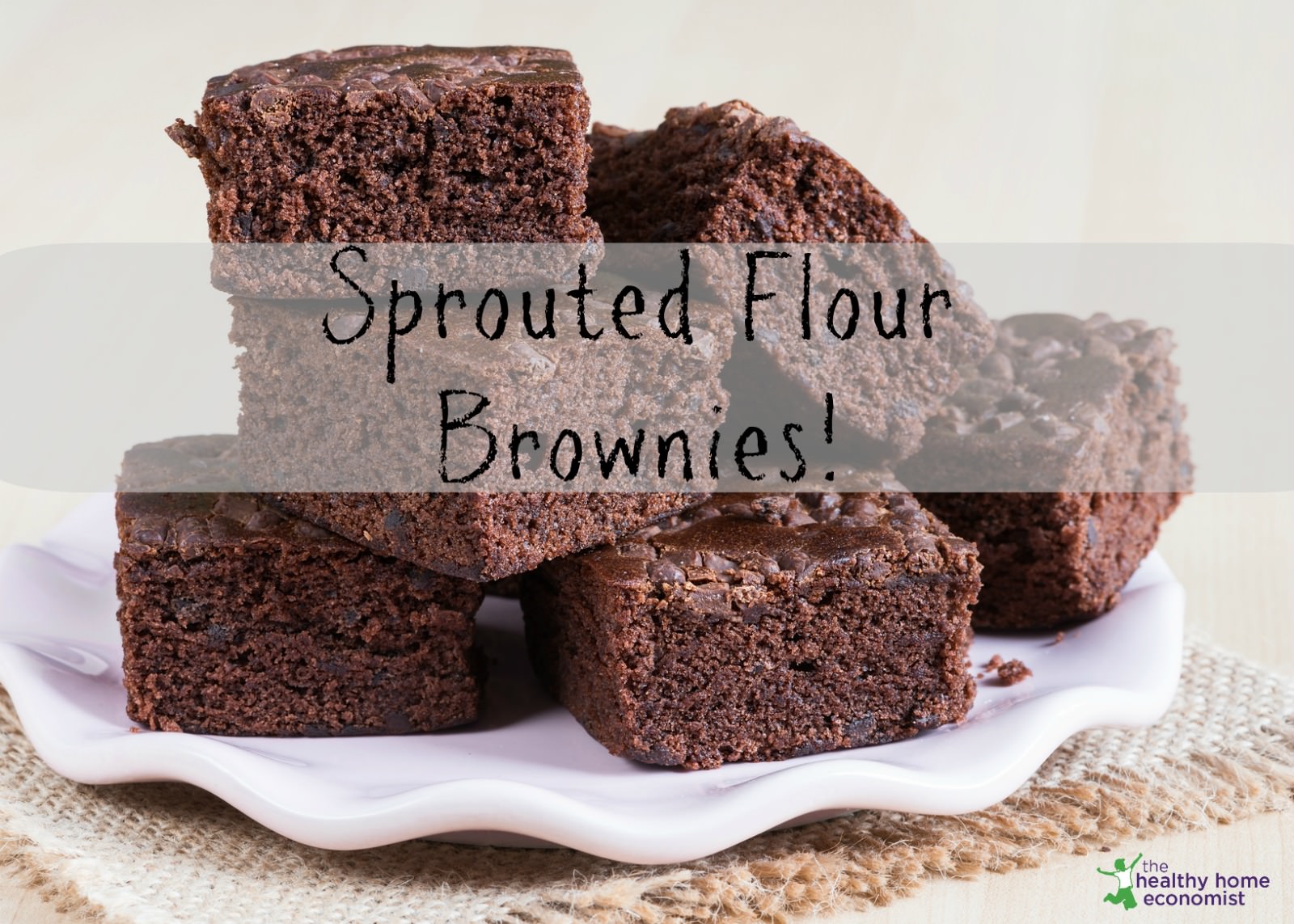 Anyone worth her salt in the kitchen is able to, at a moment's notice, whip up tasty and healthy creations that make the family verrrry happy – like a pan of sprouted flour brownies!
In fact, if you serve up quality often enough, your family's taste buds (and yours) will soon learn to reject the ersatz flavored, overly sugared items that line the shelves of stores and cafes across America. A pastry shop in Europe is so decidedly different from the same experience in the US. For the most part, European pastries (France in particular) taste real and do not have excessive amounts of sugar added.
In my opinion, the greatest American contribution to the world of pastries is the chocolate brownie. I'll never forget how big my husband's eyes got when he first tasted one back in the 1980's. Being from Australia, he had never had a brownie before! I used to ship them to him across the Pacific when we were dating! Expensive but worth it! Who could resist someone who ships you brownies across the world?
Free Weekly Newsletter + Report on Secrets of Strong Immunity
Sprouted Brownies
To make the best brownies ever, forget the boxed versions at the store; you can make your own sprouted brownies with whole ingredients very easily and quickly right at home.
I have a pan of brownies made with sprouted flour in the oven right now as I'm typing this for the family to enjoy tonight during the Superbowl. Each bowl of sprouted flour brownie will be topped off with a scoop of homemade vanilla ice cream (made with raw cream fresh from the cow, of course, courtesy of our local dairy farm) and some chopped nuts. Don't forget the homemade whipped cream topping too!
No brownie fudge sundae I've tasted anywhere else comes even close to being as yummy.
Enjoy!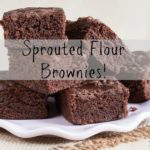 Sprouted Flour Brownies Recipe
Easy recipe for sprouted brownies that are just as tasty but far more nutritious and easy to digest. Bonus: You'll eat less!
Instructions
Mix the dry ingredients first and then add the wet ingredients. Mix well. Blend in optional white chocolate chips if desired.

Pour the sprouted flour brownies batter into a 9x13 baking pan (I like this one) greased with coconut oil and bake at 350 F/177 C for 18-24 minutes.

Remove promptly and do not overbake.


Cut sprouted flour brownies and serve.
More Cookie and Brownie Recipes to Enjoy
Nut Butter brownies (grain free)
Real Chocolate Chip Cookie Cake
Sarah, The Healthy Home Economist