Table of Contents

[Hide]

[Show]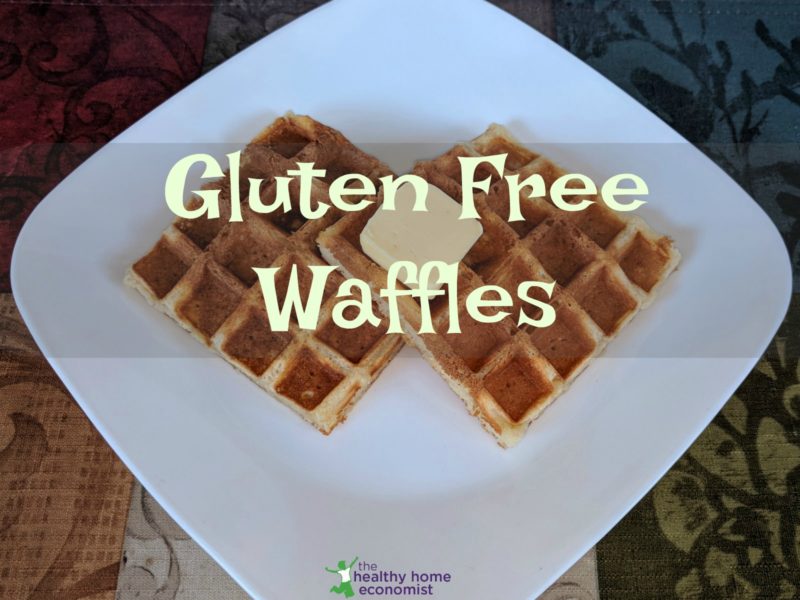 The gluten-free waffle recipe below is the easiest one I've tried yet. As a bonus, it is grain-free and Paleo-friendly too, but I guarantee that your family will never know.
Making a breakfast that everyone in the family can enjoy regardless of dietary status is always a big plus in a household with children. Most parents that I know like to avoid being a short-order cook first thing in the morning…
While everyone in our home eats grains, I mix it up as much as I can for the sake of variety. I rarely make a baked good with the same type of flour twice in a row. I roll through the options, so by the time a certain flour comes around again, it is weeks or months later.
Healthy Waffle Recipe Options
In our home, Belgian waffles are the favorite, and, in the past, I've posted a sprouted Belgian waffle recipe and a soaked Belgian waffle recipe. If you want to eat waffles made from traditionally prepared grains, these recipes are both fantastic.
This sprouted waffles recipe works well with either sprouted einkorn or homemade gluten-free flour. If you prefer to buy your gluten-free flour, this whole-grain gluten-free flour blend is the best one on the market.
Gluten-Free Waffle Recipe
Another way to make gluten-free waffles is to use a grain-free flour. Of all the grain-free flours I've tried, cassava is my favorite. It is not to be confused with tapioca flour, however!
Like cassava, tapioca comes from the cassava root. However, tapioca is just the starch from the root. It is more highly processed and is not a whole food. Cassava flour is made from the whole root. It is simply peeled, dried and ground into flour.
Other benefits to using cassava flour to make waffles is that no soaking or sour leavening is necessary. The minimal processing of transforming cassava root into flour eliminates the anti-nutrients so no additional preparation on your end is required. Another time-saving bonus of using cassava flour – it has no fat in it to go rancid. This means you don't have to grind it fresh. You can buy cassava flour in bags and use it pre-made.
Cassava is truly a time-challenged traditional cook's dream!
Just be sure to get the finely ground cassava flour (I use this brand) to avoid any grittiness issues from the cassava fiber. And, skip low nutrition cassava syrup for drizzling. Whole sweeteners like maple syrup or date syrup would be far better choices.
Enjoy!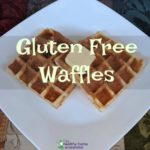 Cassava Flour Waffle Recipe (grain and gluten free!)
Easy gluten free waffle recipe using cassava flour which is also a grain free option that doesn't require any special preparation.
Instructions
Preheat the waffle iron and lightly coat with ghee.

Mix cassava flour, baking powder, and sea salt together in a bowl. Set aside.

In another bowl, beat eggs yolks and date syrup until thoroughly mixed. Add vanilla, melted butter and milk and combine with a whisk.

A few ladles at a time, add the liquid mixture to the flour and whisk until just blended being careful not to over mix.

In a third bowl, beat the egg whites with a hand mixer until soft peaks form.

Gently fold in the whipped egg whites into the batter being very careful not to over mix.

Ladle just enough batter to just cover the grid of the waffle iron. Close the waffle iron lid and cook until light brown.

Serve immediately. Refrigerate leftovers for quick breakfasts or snacks!
Recipe Notes
Please do not substitute honey for the date syrup in this recipe. Baking or cooking with honey is not a healthy practice.
Feel free to use another whole sweetener if desired such as maple syrup or sucanat if you are not avoiding disaccharide based sweeteners.
Do not substitute granular date sugar for the date syrup as date sugar does not dissolve well.