Table of Contents

[Hide]

[Show]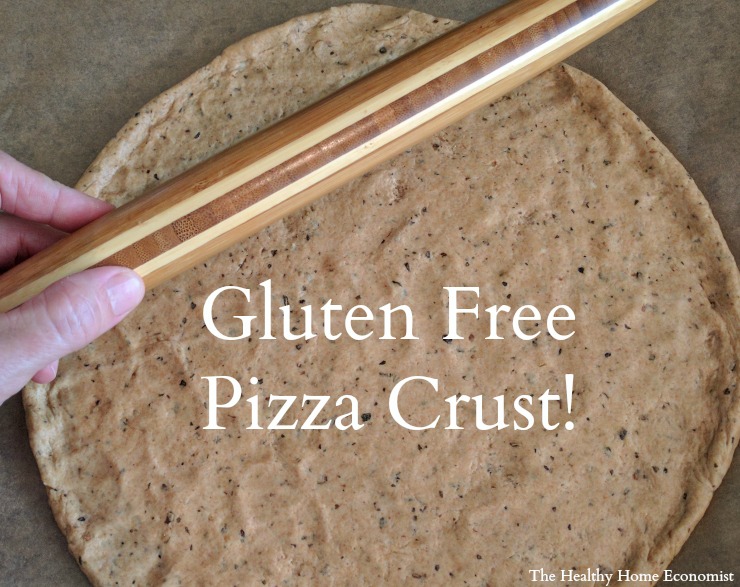 In my view, it pays to to know how to make pizza seven ways to Sunday. This is because pizza is such a popular food that chances are, your family will enjoy eating it frequently. Knowing how to make this foodie favorite with a variety of toppings and crusts varies the menu and nutrition with no loss in enjoyment.
The simple recipe below is for a basic gluten free pizza crust to mix things up even if you eat wheat in your home. One strategy I've used in my home for many years is to vary the types of flour I use for baking as much as possible. This ensures that my family isn't eating a certain grain, nut or seed too frequently (reduces chances of allergies?). It also encourages enjoyment of a wider variety of nutritious foods in the diet.
This gluten free crust adds to my personal repertoire of pizza recipes which include:
Pick and choose whichever one(s) you like best and wow your family with the creative variations in pizza crust ingredients. This ever changing approach to making homemade pizza guarantees things from getting rote and maybe even a bit boring. Your family certainly won't be asking for pizza delivery anytime soon, that's for sure!
Gluten Free Flour Options
There are a few ways to tackle the flour used in a gluten free pizza crust. First, you can simply buy a quality gluten free baking mix. If you go this route, you may consider using a sprouted mix to add extra nutrition and digestibility. This sprouted gluten free baking blend is excellent quality and is worth consideration.
The other way to go is to mix gluten free flour yourself using the tutorial in this linked article. If you wish the flour to be of maximum nutrition, substitute nonsprouted flour with sprouted flour for each grain you wish to include such as sprouted millet flour (source), sprouted brown rice flour (source), and/or sprouted quinoa flour (source). If using arrowroot, you do not need to use a sprouted version as this grain free flour is highly digestible and naturally low in anti-nutrients.
An even better approach is to purchase the sprouted grains you wish to blend and grind the flour fresh before mixing in the proper proportions. You can also sprout the grains yourself, although this can be quite time consuming!
Gluten Free Pizza Crust Recipe
There are a number of different roads to choose from when it comes to blending the flour for making a quality gluten free flour crust. Decide on which one works best for you based on the time and budget you have available!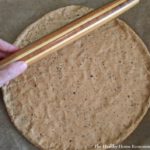 Gluten Free Pizza Crust
Delicious gluten free pizza crust with simple, whole food ingredients.
Instructions
Preheat oven to 425 F/218 C.

Mix all gluten free pizza crust ingredients in a bowl with your hands until the dough pulls away from the sides of the bowl. Gather dough together with your hands and press into a ball.

Knead dough in bowl 10 times to make smooth and then divide in half.

Brush each 12" pizza with olive oil.

Bake gluten free flour pizza crusts for 10 minutes.

Remove from oven and add add desired toppings.

Bake for 5-10 minutes until it looks done.

Serve your delicious gluten free pizza and enjoy!

Refrigerate any leftovers. The pizza crust will last for several days in the refrigerator, and it freezes well.
Recipe Notes
Try this easy, no cook pizza sauce to top your gluten free pizza crusts. It is healthier than canned or jarred versions at the store and can be whipped together in literally one minute.
Sarah, The Healthy Home Economist