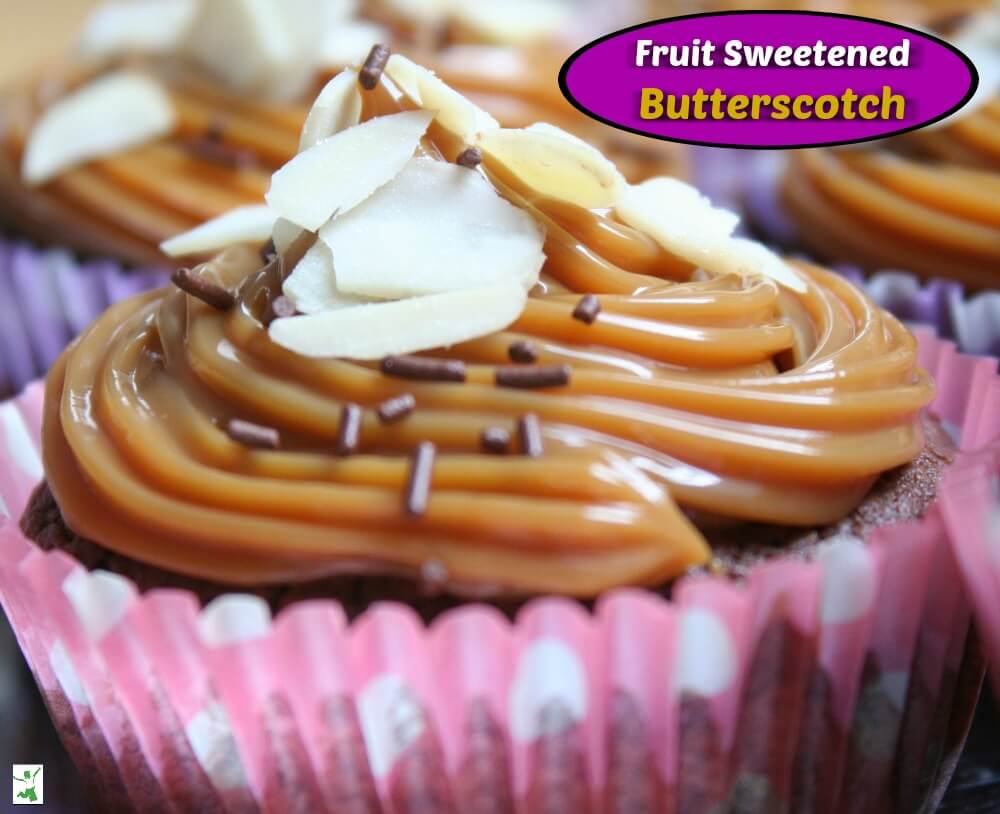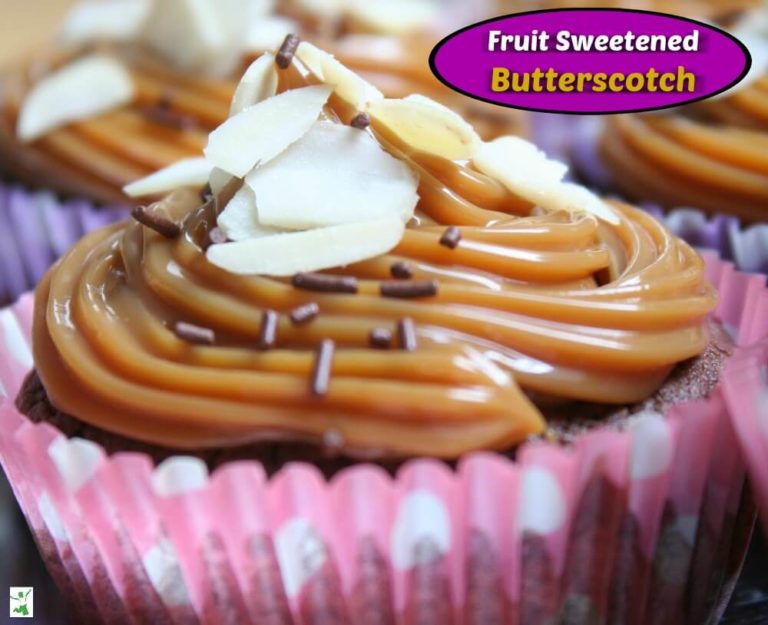 If you love butterscotch as I do, perhaps you have wondered if it can be made without brown sugar.
For a long time, I didn't think it was possible because the classic method for making authentic butterscotch involves caramelizing the brown sugar into melted butter.
Forget about buying authentic butterscotch or caramel (made with white sugar), by the way. Every single brand on the market that I've meticulously checked, including the organic ones, are fake…there's no butter in them!
You can thank the misguided modern fat phobia for the complete disappearance of real butterscotch. If you really love it, you will have to make it yourself like I have for years!
Butterscotch: All of the Flavor with No Cane Sugar!
You might be wondering how fruit-sweetened butterscotch could possibly taste right.
Using other whole sweeteners like dark maple syrup or honey (shouldn't be heated anyway!) doesn't work well, after all. How could fruit alone succeed?
However, if you go out on a limb and make butterscotch with date syrup, it tastes fantastic!
The reason is that date syrup from California has butterscotch overtones already! Even Middle Eastern date syrup works due to its brown sugar overtones. So, no matter what type you choose to make your cane sugar free butterscotch, the end result is delectable.
Note: do not use granulated date sugar to make (cane) sugar-free butterscotch, as it does not dissolve well at all!
Butterscotch in 10 Minutes or Less
It's not that hard to make butterscotch, nor does it take much time.
You can have a cup ready in less than 10 minutes, in fact.
Once it's made, simply refrigerate, where it will become semi-solid and last for several weeks.
After chilling, it is easily scoopable into whatever treat you wish to use it!
Or, do like I do and enjoy it straight off the spoon.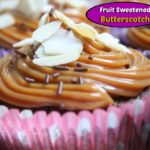 Fruit Sweetened Butterscotch Sauce
Easy method for making cane sugar free butterscotch sauce, sweetened with fruit only!
Instructions
Melt the butter in a small saucepan over medium heat.

When the butter is melted, stir in the date syrup and whisk for a minute or so until well blended.


Whisk in half of the cream (1/4 cup).

Bring to a boil and then turn down the heat to medium-low and cook for 3-4 minutes, stirring frequently.

Turn off heat and remove the pot from the stove. Stir in the remaining 1/4 cup heavy cream. Follow with the vanilla extract and sea salt.

Let cool on the counter. The butterscotch will start to thicken up as it comes to room temperature. Enjoy some warm if you like!

Once cooled, pour into a pint-sized mason jar and secure the lid. Refrigerate.

Chilled butterscotch is thick but still easily spoonable. It will last refrigerated for several weeks.
Nutrition Facts
Fruit Sweetened Butterscotch Sauce
Amount Per Serving (1 Tbl)
Calories 186
Calories from Fat 130
% Daily Value*
Fat 14.4g22%
Cholesterol 40mg13%
Sodium 153mg6%
Potassium 35mg1%
Carbohydrates 13g4%
Protein 1g2%
Vitamin A 450IU9%
Vitamin C 0.8mg1%
Calcium 20mg2%
* Percent Daily Values are based on a 2000 calorie diet.