by Sarah TheHealthyHomeEconomist
December 29, 2010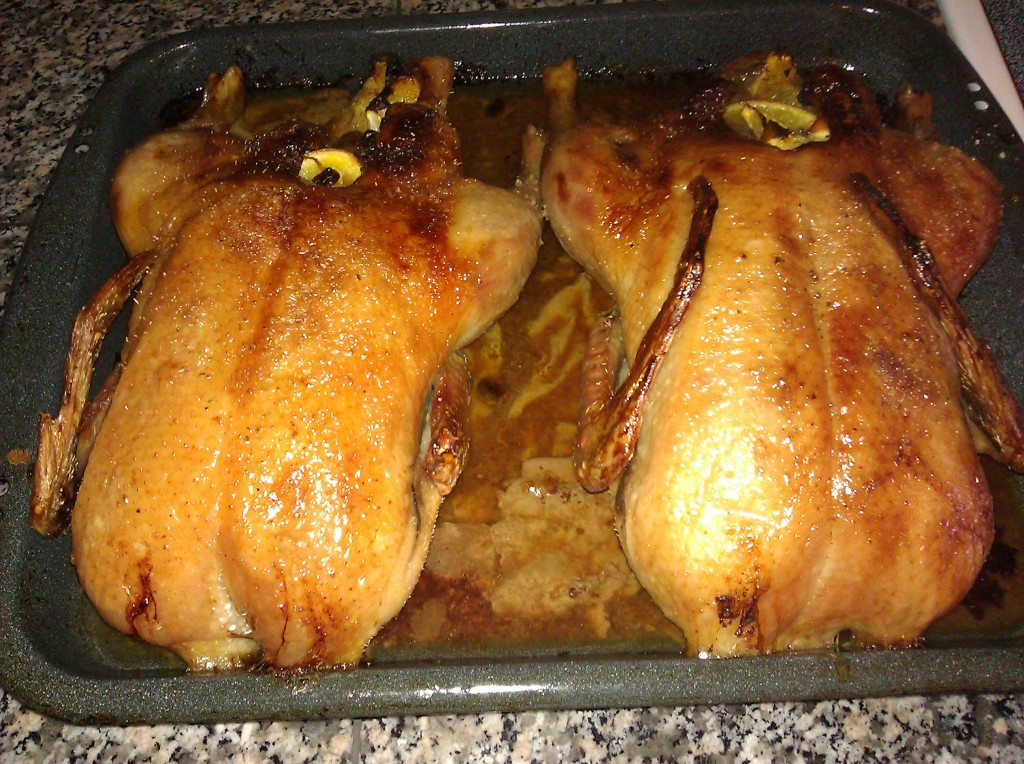 We roasted two ducks for Christmas dinner this year.   As luck would have it, I was able to source them for the fantastic price of only $3.10/lb.   For such a gourmet dinner choice, they turned out less expensive than the local chickens I buy!
Duck is a much fattier bird than turkey or chicken.    One great benefit of roasting a fatty bird like duck or goose is that you can cook it at a higher temperature, so the meal is ready faster, yet there is little risk of dried out meat.
We baste our duck while it is cooking in honey water.    This glazes the meat beautifully and results in the most out of this world crispy duck skin you've ever tasted.
There is much less meat to be had on a duck versus a turkey, but you get a ton of duck fat in return.   I save this wonderfully healthy, nutritious, tasty fat in a glass container in the fridge and use it for weeks later to season roast vegetables.     My children never turn down vegetables roasted in duck fat.    They are simply too delicious to resist (even more tasty than veggies cooked in butter if that is possible)!
Duck also happens to make the most delectable stock.    In this video, I discuss tips for roasting a duck and making duck stock in your own kitchen.
Sarah, TheHealthyHomeEconomist.com
* This post is shared at Real Food Wednesday and Pennywise Platter!