Table of Contents

[Hide]

[Show]
How to make homemade ricotta cheese in three different ways including the traditional recipe I use plus a video demonstration.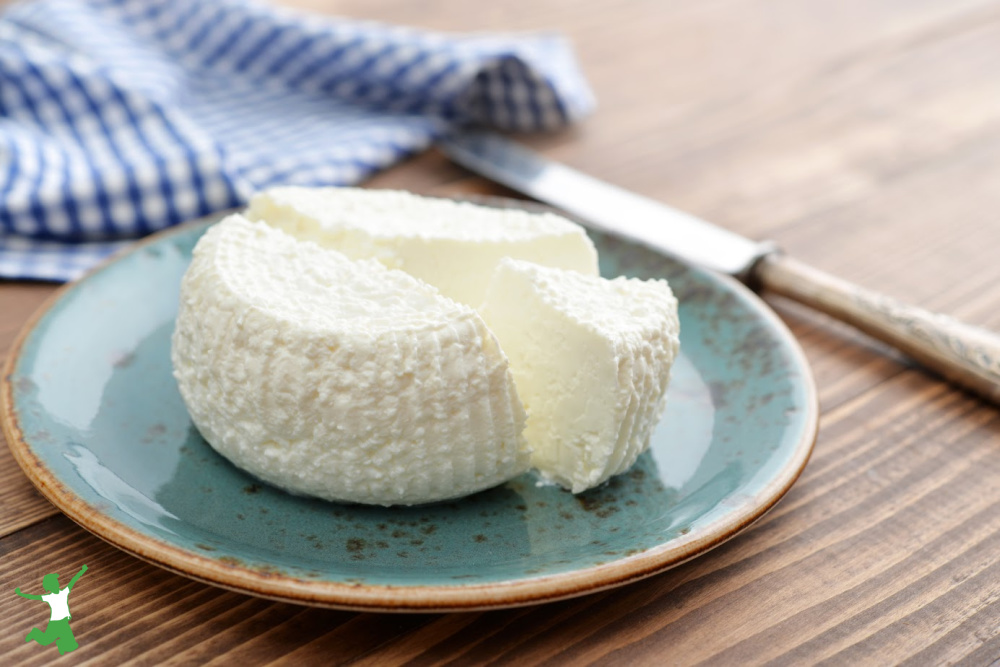 If you are interested in trying your hand at making cheese, ricotta is a great one to try first.
The deliciously sweet, creamy ricotta curds are slightly off-white in color with a taste and texture a bit reminiscent of whole milk cottage cheese or quark.
The great news is that messing up ricotta is just about impossible!
It is one of the easiest and perhaps the best cheese you will ever attempt. The results are so delectable you will no doubt be making it over and over again.
I first learned to make ricotta along with a number of other cheeses many years ago when an expert cheesemaker from Wisconsin (where else?) hosted a class in my home.
The session was extremely fun and informative, and the techniques I learned I continue to use to this day!
Three Ricotta Methods
Did you know that there are actually 3 different ways to make ricotta?
Similar to the different methods for making buttermilk, selecting an approach for making ricotta is totally up to you.
I cover all three approaches in the video lesson below.
In addition, the simplest method that I prefer using raw pastured milk is included as a written recipe.
Choose whichever method suits you best using whichever type of milk or whey you have on hand and locally available in your community.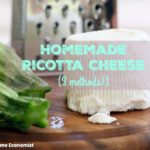 Homemade Ricotta Recipe
Recipe for the easiest of the three different methods for making homemade ricotta using raw milk.
Instructions
Pour slightly sour raw milk into a large stockpot. If the raw milk is very sour or slightly clabbered, do not use as the ricotta will not turn out sweet.

Put stockpot on large burner and turn on to medium-high heat. Keep a close eye on the pot. Within 5-10 minutes, the milk will start to separate as shown in the photo. Remove pot from heat immediately. Overcooking will destroy the delicate texture of the ricotta.

Line a stainless steel colander with a fine mesh cheesecloth folded in half. Place the lined colander into another large pot and carefully pour in the warm, separated raw milk.

Let the whey drain from the ricotta cheese for 30 minutes to 1 hour. The longer you let the ricotta drain, the firmer it will be. Keep this in mind so that you achieve the desired consistency for whatever dish you plan to make with the ricotta.

Scrape out ricotta from the cheesecloth and use in a dish immediately such as lasagna or store in an airtight container in the refrigerator. It will last about a week refrigerated.
Recipe Video
Nutrition Facts
Homemade Ricotta Recipe
Amount Per Serving (0.25 cup)
Calories 96
Calories from Fat 63
% Daily Value*
Fat 7g11%
Cholesterol 25mg8%
Sodium 65mg3%
Carbohydrates 2g1%
Protein 7g14%
Vitamin A 230IU5%
Calcium 150mg15%
Iron 0.25mg1%
* Percent Daily Values are based on a 2000 calorie diet.
More Homemade Cheese Recipes!
If learning to make cheese is exciting to you, check out my other cheesemaking posts!