Table of Contents

[Hide]

[Show]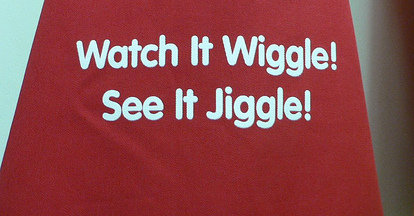 Since the article 5 Reasons Why Your Stock Won't Gel was published a few weeks ago, I've received numerous questions about how gelled stock should look.
Getting your homemade bone broth, or stock as it is commonly known, to gel is extremely important as it is a clear indicator that you have produced a quality product that will impart all the many health benefits bone broth is known for including pain-free joints, smooth digestion, and beautiful, firm skin.
Should stock jiggle a little or a lot? Is gelled stock a thick liquid or more solidified?
Instead of trying to answer these questions with words, I thought it might be most effective to just show you some perfectly gelled stock I made recently after chilling in the refrigerator.
I hope this will give you a clear picture in your mind of how gelled stock should look.
If you find your stock consistently won't gel, consider adding some high quality powdered gelatin to ensure that you are getting enough per serving when you use your stock to soak rice, make soups and sauces.
Perfectly Gelled Stock
More Information
Gelatin and Collagen Hydrolysate: What's The Difference?
The Benefits of Gelatin and How to Get More in Your Stock
5 Reasons Your Stock Won't Gel
Sarah, The Healthy Home Economist