Table of Contents

[Hide]

[Show]
How to make fresh cream cheese from whole milk that can be used as a nutritious ingredient in both savory and sweet dishes.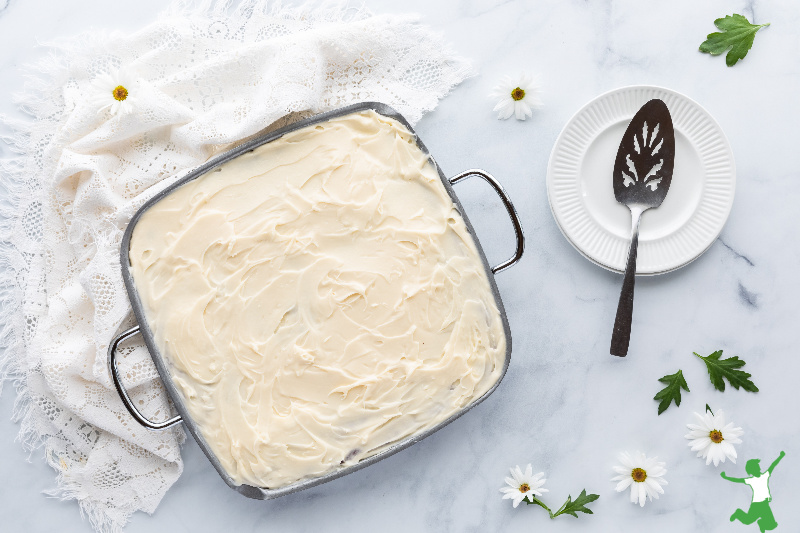 Cream cheese is an important item in the kitchen for making dips, spreads, sauces, and desserts.
However, the highly processed versions from the store are best avoided.
Not only is the milk and cream used to make it pasteurized to the point where it is basically indigestible, but gum additives such as carob bean are also typically added to give it the natural body lost during manufacturing.
This is true even for organic brands.
These ingredients can serve as a trigger for digestive inflammation and uncomfortable symptoms for those that are sensitive.
You will be delighted to learn that making your own cream cheese is quite simple, in fact!
All you need is a quart of whole milk, fresh from the cow, and you are ready to proceed!
Find a local dairy farmer near you by checking the listings at realmilk.com
I've been making my own cream cheese from freshly clabbered milk for over twenty years now. Here are a few of my favorite recipes that call for cream cheese:
I also enjoy blending homemade cream cheese with strawberries and a drizzle of maple syrup for a yummy spread for sourdough bagels. It also tastes great on these low-carb, grain-free bagels.
Texture, Taste and Shelf-life
Note that the texture of cream cheese you make yourself is softer than the gum-enhanced fake versions from the store.
It also has a slight sourness typical of probiotic-rich fermented foods.
Sweetening it for cheesecake or a bagel spread eliminates this issue completely according to my taste buds. I've even used it to make cream cheese frosting with excellent tasting results.
This fresh cream cheese will not last as long as processed store versions. Be sure to refrigerate right after you make it and use within about a week.
If you do not have farm fresh milk available in your area, try this recipe for making cream cheese from pasteurized milk instead.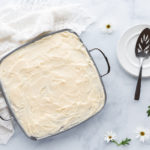 Fresh Cream Cheese Recipe
How to make fresh cream cheese from clabbered whole milk that can be used as a spread or ingredient in both savory and sweet dishes.
Total Time
2
days
2
hours
Instructions
Allow the unpasteurized milk to sit in the sealed jug on the counter for 1-3 days at room temperature. This allows the milk to separate and transform into clabber. Note that the fresher the milk and the colder the temperature of your house, the longer this will take.

Line a large glass bowl with a clean, white dishtowel that isn't too thick. Very fine cheesecloth will also work.

Gently pour the clabber into the middle of the dishtowel. Gather up the ends and fasten with a rubber band. Attach to a knob on an upper cabinet in your kitchen as shown in the picture.

Let the yellowish liquid portion of the clabber (liquid whey) drip into the bowl underneath. This process will continue for an hour or two.

After the dripping stops, gently take down the hanging bag and place it into a clean bowl. Scrape out the fresh cream cheese that is inside the bag into a container with a lid, and refrigerate.

Pour the liquid whey from the dripping bowl into a glass mason jar, affix the lid and refrigerate. It can be used as a probiotic starter for fermented foods or added directly to smoothies.

Kept refrigerated, fresh cream cheese will be good to eat for about a week.
Nutrition Facts
Fresh Cream Cheese Recipe
Amount Per Serving (1 Tbl)
Calories 50
Calories from Fat 45
% Daily Value*
Fat 5g8%
Cholesterol 16mg5%
Sodium 43mg2%
Potassium 17mg0%
Protein 1g2%
Vitamin A 300IU6%
Calcium 12mg1%
* Percent Daily Values are based on a 2000 calorie diet.