Table of Contents

[Hide]

[Show]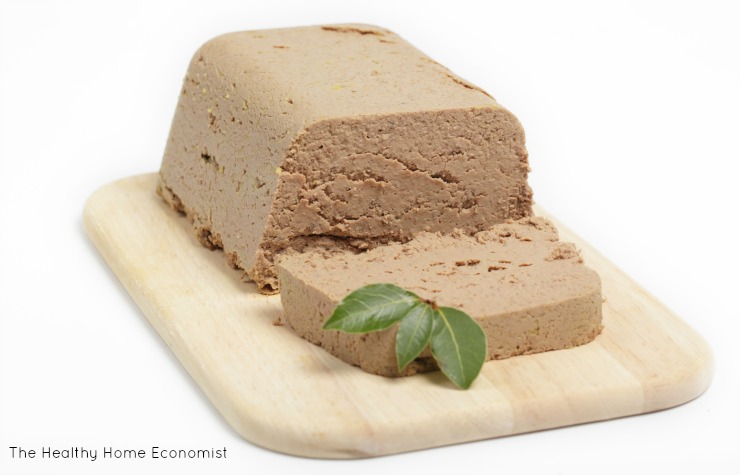 Liver and liver pate is one food that folks sometimes hesitate to incorporate into their kitchen routine even after making most of the changes required to transition back to the wise ways of Traditional Cooking.
Not all liver tastes the same, though, and just because one type of liver doesn't appeal to you doesn't mean that you will dislike them all. Beef liver, for example, is rather unappealing to me due to its extremely strong flavor.
Homemade Liver Pate
On the other hand, I absolutely LOVE chicken liver pate. Liver is one of the organs that comprise the chicken giblets.
In fact, if I was stranded on a deserted island and could only pick a single food to eat, it would be chicken liver pate both for its fabulous and highly enjoyable flavor as well as for its amazing nutrient density.
Liver is a sacred food in many Traditional Cultures and, as such, is particularly beneficial at boosting fertility. It contains ample amounts of both natural cholesterol and Vitamin A among other critical nutrients necessary for conception.
You will need to find a clean, pastured source of organ meats before attempting this recipe. Commercial chicken liver, even if organic, is usually unsuitable for eating due to a diet of unnatural, soy based feed and lack of freedom to roam and peck for bugs even if the label deceptively says "free range".
Either chicken or duck livers may be used for the recipe below.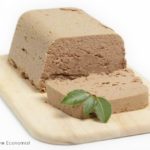 Liver Pate Recipe
Healthy recipe for liver pate made with chicken or duck livers that is delicious on toast or crackers for a light and yet nutrient dense meal.
Instructions
Melt butter in a saucepan and lightly saute chicken livers until just pink in the center.

In a separate saucepan, saute the chopped bacon for a few minutes and then add the onion and garlic. Saute until the onion is slightly caramelized and the bacon is cooked through.

Transfer the contents of both pans to a glass bowl and mix in sherry and cilantro. Let cool for 10 minutes. Transfer to a food processor and blend until very smooth. Taste. Add sea salt and pepper if needed and pulse the food processor a few times to mix.

Transfer chicken liver pate to a small, glass bowl with a lid and chill for 1-2 hours until set.
Recipe Notes
1-2 tsp fresh chopped cilantro may be substituted for the dried.
Spanish or white onions work best with this recipe.
Chicken Liver Pate Video Tutorial
The video below demonstrates how I make liver pate in my home. It is hard to find pate in stores that is additive free. Hence, knowing how to make it yourself is helpful if you are a pate fan like me!
Sarah, The Healthy Home Economist