Table of Contents

[Hide]

[Show]
Easy recipe for chicken liver pate blended with bacon, herbs, and spices for a delicious and nutrient-dense spread on crackers or toast.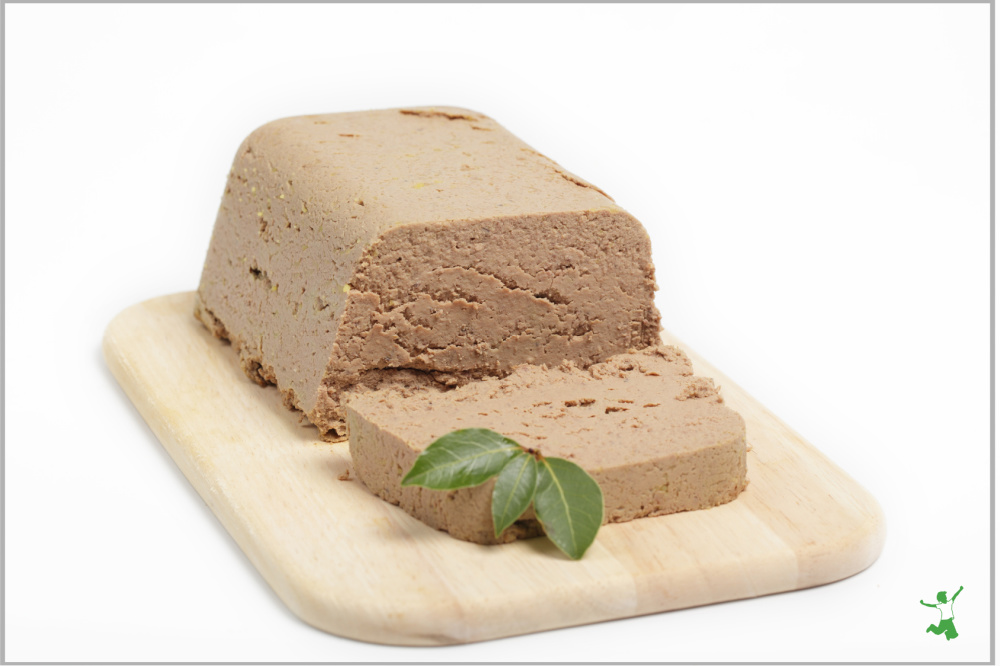 Liver and liver pate is one food that some hesitate to incorporate into their kitchen routine. This may be the case even after making the changes required to transition to the wise ways of Traditional Cooking.
Not all liver tastes the same! In other words, just because one type of liver doesn't appeal doesn't mean that you will dislike them all.
Beef liver, for example, is rather unappealing to me due to its extremely strong flavor. I only consume it via desiccated liver capsules.
On the other hand, I absolutely love duck or chicken liver pate.
By the way, liver is one of the organ meats that is considered "giblets".
In fact, if I was stranded on a deserted island and could only pick a single food to eat, it would be chicken liver pate both for its fabulous and highly enjoyable flavor as well as for its amazing nutrient density.
Liver was considered a sacred food in many Traditional Cultures and was used for boosting fertility and birthing healthy babies.
It contains ample amounts of both natural cholesterol and real Vitamin A among other critical nutrients necessary for vibrant health.
**You will need to find a clean, pastured source of organ meats before attempting this recipe. Just any source of liver just won't do!
I suggest this brand of organic chicken livers as acceptable if you don't have a pastured poultry farm nearby (which would be the optimal choice).
Serving Suggestions
These homemade grain-free herbed crackers or this recipe for sourdough tortilla chips go deliciously well with this pate!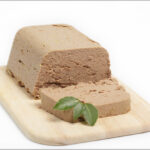 Chicken Liver and Bacon Pate
Easy recipe for chicken liver pate blended with bacon, herbs, and spices for a delicious and nutrient-dense spread on crackers or toast.
Instructions
Melt butter in a saucepan and lightly saute chicken livers until just pink in the center.

In a separate saucepan, sauté the chopped bacon for a few minutes and then add the onion and garlic. Continue cooking until until the onion is slightly caramelized and the bacon is cooked through.

Transfer the contents of both pans to a glass bowl and mix in sherry and cilantro. Let cool for 10 minutes.

Transfer to a food processor and blend until very smooth. Taste. Add sea salt and pepper if needed and pulse the food processor a few times to mix.

Transfer chicken liver pate to a small, glass bowl with a lid and chill for 1-2 hours until set.
Recipe Video
Recipe Notes
1-2 tsp fresh chopped cilantro may be substituted for the dried.
Spanish or white onions work best with this recipe.
**Reader tip: Mix the bacon drippings with the butter for extra bacon flavor in the pate!
Nutrition Facts
Chicken Liver and Bacon Pate
Amount Per Serving (2 ounces)
Calories 110
Calories from Fat 63
% Daily Value*
Fat 7g11%
Cholesterol 110mg37%
Sodium 340mg14%
Carbohydrates 2g1%
Protein 9g18%
Vitamin A 4000IU80%
Vitamin C 12mg15%
Calcium 40mg4%
Iron 2.7mg15%
* Percent Daily Values are based on a 2000 calorie diet.