Table of Contents

[Hide]

[Show]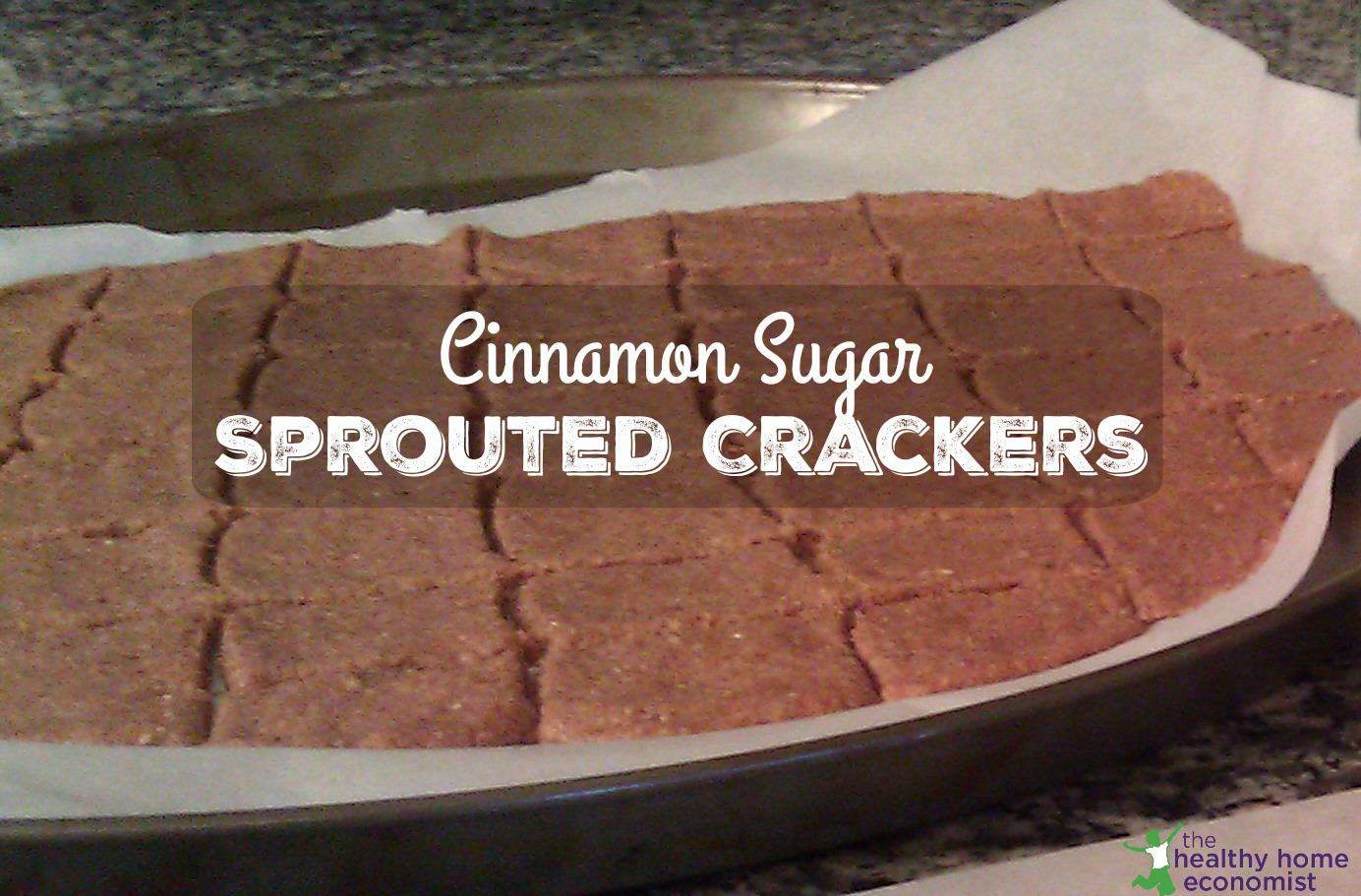 These sprouted cinnamon crackers are simply delicious especially with a glass of cold grassfed raw milk and can serve as a very healthy alternative to cinnamon graham crackers or any of the refined grain based snacks at the store.
If you've never heard of sprouting grains before, it is one of the 3 traditional ways of preparing grains. Soaking flour and sour leavening of dough using sourdough starter are the other two methods.
Sprouting flour breaks down gluten and other anti-nutrients in the flour making it far easier to digest. It is unique from the other two methods of grain preparation as it boosts nutritional content as well, particularly beta carotene, Vitamin C and the B vitamins.
Homemade Sprouted Crackers
I like to use date sugar for these sprouted crackers as date sugar is just ground up, dehydrated dates. Dates are high in tryptophan, an amino acid that is calming and relaxing when consumed.
If you prefer a more savory cracker, try this gluten-free herbed cracker recipe instead.
If making the sweeter cracker below, be sure to use freshly ground cinnamon if you can. One of the most exciting cinnamon benefits is that early research indicates cinnamon can facilitate weight loss!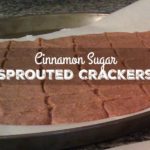 Cinnamon Sugar Sprouted Crackers Recipe
This recipe for sprouted crackers is delicious and contains more nutrition and is easier to digest than regular cracker recipes.
Cook Time
3
hours
30
minutes
Total Time
3
hours
50
minutes
Servings
200
1×1″ crackers
Instructions
Mix flour and yogurt by hand or with a mixer. Mix until slightly stiff dough forms. Add melted butter, baking powder, salt, cinnamon, cinnamon oil, and date sugar. Blend well.

Divide the dough into four equal parts. Roll out each quarter of the dough to 1/8 inch thickness on cookie sheet sized pieces of parchment paper.

Cut the dough into square shaped crackers. Brush sprouted crackers with some more butter and carefully place parchment paper on a cookie sheet. When this process is complete for all 4 sections of dough, bake in a 300 F/ 150 C for 30 minutes.

Reduce heat to 200 F/ 93 C and continue to bake sprouted crackers for 3 more hours until the crackers are dry and crisp.
Recipe Notes
Substitute buttermilk for the yogurt if desired. Do not use Greek yogurt as it will be too thick to produce the right consistency for the dough.