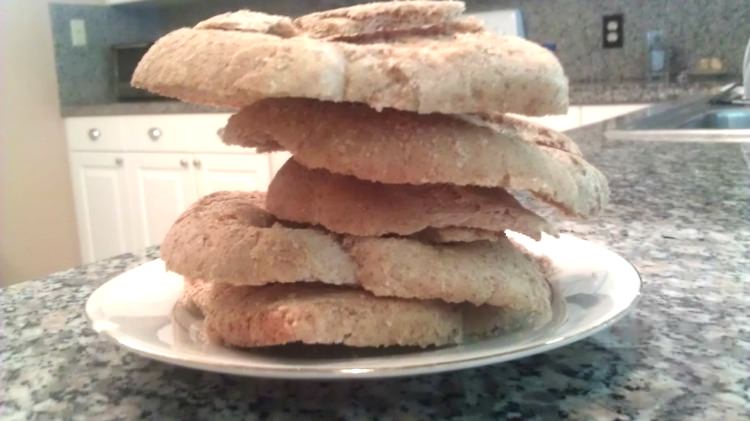 Do you find yourself wasting bread crusts or feeding them to the chickens, ducks or other birds in the backyard? This is not a very frugal strategy considering the high price of a quality loaf of bread these days. A quality loaf of properly prepared sourdough bread or sprouted bread is going to set you back somewhere between 5-10 US$.
The sourdough bread I buy currently costs $6.29/loaf, an increase of about $2 in less about 2 years!
While I save 10% by buying a case of bread at a time and freezing what I won't use in a few days, quality bread is still by no means cheap.
Free Weekly Newsletter + Report on Secrets of Strong Immunity
Why don't I make my own bread? I actually used to make bread for my family years ago when there weren't any quality traditional breads on the market. But nowadays, there are plenty of excellent breads to choose from and so I allow myself the luxury of buying bread and focus my limited time in the kitchen making quality foods that cannot be purchased like bone broth, liver pate, homemade soups and sauces, fermented vegetables, fruits, and drinks, and healthy snacks.
How Much are You Really Wasting Tossing Those Bread Crusts?
There are 17 slices of bread in each loaf I buy which breaks down to 33 cents each (this after my 10% bulk discount).
There are typically 2-3 bread crusts per loaf which means that a full $1 of each loaf is bread that doesn't get used for sandwiches or toast.
We average about 3 loaves per week for our family of 5 which breaks down to just over a slice per day per person (we don't eat a ton of bread generally speaking).
This means that $3 per week gets wasted if I don't figure out a good use for those valuable bread crusts. That's $156 per year! While 150 bucks is not going to make too much of a difference to anyone's bank account, it's nothing to sneeze at either!
It will nearly get you 2 entrance passes to the Disney World theme park of your choice, something my kids can easily relate to.
My daughter likes to feed unused bread crusts to the ducks that live in the lake behind our house, but I try not to make a practice of this as I want to teach my children how to waste nothing and still come up with excellent tasting dishes to boot.
Here are few ideas for what I do with my bread crusts in the kitchen. What are your tips for using up bread crusts?
Tips for Using Quality Bread Crusts
French Toast Casserole – This dish is super yummy and your kids will have no idea they are eating bread crusts.
Bread and Butter Pudding – This is a Depression Generation type of dish but it tastes so great that you really should be making it even if your budget can handle more expensive treats!
Breadcrumbs – I hope you are not buying these from the store! It is an easy task to learn how to make breadcrumbs at home. Just dry the crusts out on the counter or in a dehydrator, tear into pieces and pulse a few times in the food processor. There you have it – quality breadcrumbs at a fraction of the cost with no sugar or additives! I like to use breadcrumbs or rice in my meatloaf dish, one of our family's favorite dinners.
Panata (Bread Soup) – This frugal Italian dish is made by warming the previously prepared bone broth of choice on the stove (not to a boil). Then, adding breadcrumbs or small pieces of bread crusts whisked together with 1-3 eggs, a handful or two of grated cheese, and a pinch of nutmeg. Warm and stir gently on the stove and add leftover vegetables if desired. Salt and pepper to taste. Serve immediately.
What other ideas do you have for using up bread crusts in your home?
Sarah, The Healthy Home Economist