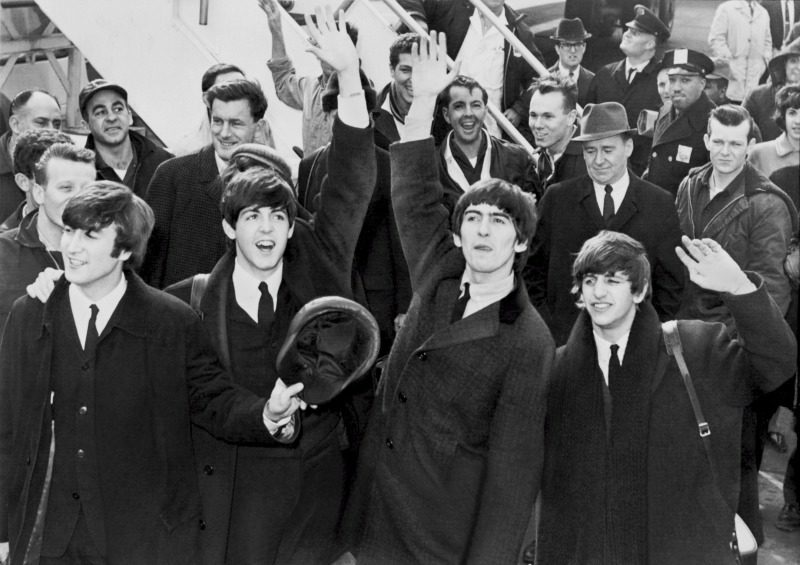 Ringo Starr is indisputably in amazing shape for his age. Only months shy of joining octogenarian ranks, he has as much energy on stage as decades earlier.
Asked by Parade magazine for his secret to looking and feeling youthful, Ringo shared his personal tips. Interestingly, his regimen reveal warns about a common risk for vegans.
I get up in the morning and I meditate. I go to the gym and I have a trainer, and I work out myself too, when I'm on the road. I'm a vegetarian. When we're on tour, to get out of the hotel, I usually go to the local organic shop just to see what they've got. But I'm only a vegetarian, not a vegan. I eat goat cheese. A vegan is very hard, and they eat a lot of sugar. I'm careful about sugar. (1)
Ringo's dietary philosophy appears to be in line with his Beatles' bandmate Paul McCartney.
Incorrectly identified as a vegan in some plant-based eating circles, Sir Paul is actually a longtime vegetarian who has no problem consuming ethically raised eggs and dairy. (2, 3)
Why Do Vegans Crave Sugar?
It's interesting that Ringo should make that point about vegans typically eating a lot of sugar either as lots of fruit or more processed versions.
How does this happen?
The reasons are potentially three-fold.
Protein Deficiency
First, protein deficiency is a common problem for vegans. The reason is that no individual plant food provides complete protein to the human diet. This means that no plant food (including quinoa and soy) contains sufficient amounts of all the essential amino acids when consumed in normal quantities.
In other words, while a few plant foods may contain all the essential amino acids, they aren't in quantities required to support human health at normal levels within the diet.
A nearly perfect amount of plant protein rotation is necessary then to avoid protein deficiency on a vegan diet, which almost no one achieves over the long term.
Chris Masterjohn PhD summarizes it this way:
Vegan diets can't work long term without health consequences, at all. Unless you're eating over 10 pounds of a variety of vegetables, each, it ain't going to happen, much less all the things plants, nuts, seeds, grains, etc. do to make sure they are NOT eaten or to ensure their nutrients stay locked up and out of reach, both things that inhibit total absorption by humans. (Ever see a documentary where a bird or animal eats a plant and they say that its seed is spread through its droppings? Think similar nutrient protective measures like that don't happen with us?) Plants don't WANT to get eaten; they want to propagate, like animals do, and they have measures to protect against that. (4)
What is one of the common symptoms of protein deficiency?
Yep, you guessed it. Frequent if not constant sugar cravings.
Many vegans satisfy these cravings with fruit or juices. But, this is not wise as many fruits are high in simple sugars especially fruit juice.
Anemia
Another potential reason many vegans eat so much sugar is from iron deficiency.
Those who eat plants exclusively are at higher risk than omnivores for this health condition, which can zap your energy, leaving a person vulnerable to a quick sugary pickup.
Mineral Deficiencies
Vegans are also at risk of mineral deficiencies because of protective measures in plants that inhibit absorption by the human intestinal tract.
Besides iron, low levels of zinc, chromium, and magnesium can manifest themselves as sugar cravings too. (5, 6, 7)
Hence, if you are vegan, the next time you can't stop yourself from sneaking a donut from the conference room or an afternoon pick-me-up candy bar, consider that some serious nutritional deficiencies might be behind that uncontrollable sweet tooth.
Maybe it's time to incorporate goat cheese into your diet like Ringo and watch those sugar cravings start to disappear!
More Information
What the Health Review
The China Study Debunked
Photo: Creative Commons Public Domain 1.0 Universal (CC0 1.0)