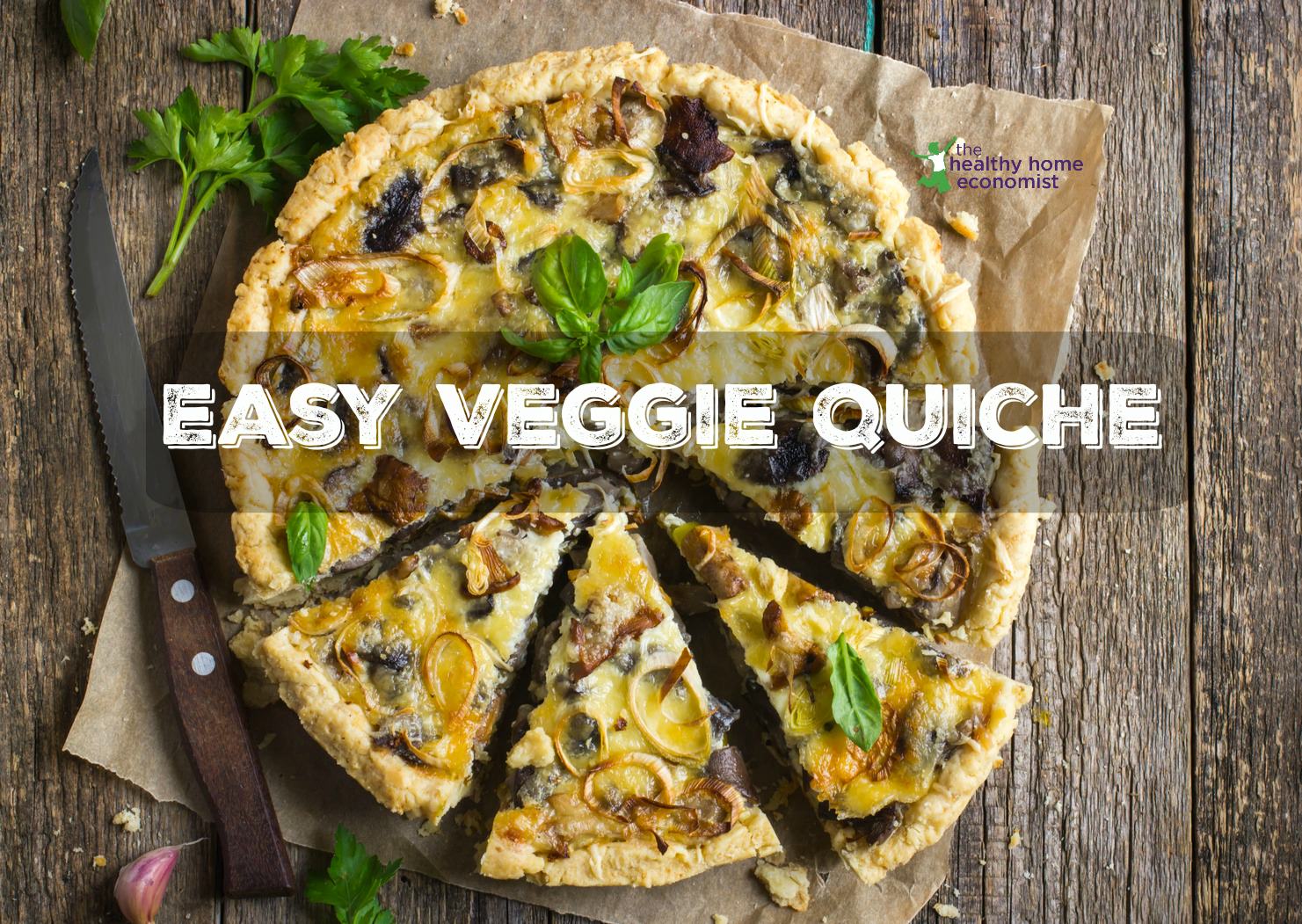 The holiday weekend is here and for many of us, family and friends will be dropping in to visit. Or, you may be doing the visiting yourself. Here is an easy quiche recipe to share with those who drop in for a chat.
I use leftover steamed veggies to make this dish super fast and easy. You can use whatever veggies you want. My favorite combinations are asparagus/red pepper or broccoli/onion.
For the crust, there are several excellent brands of pie shells on the market now as compared with even just a few years ago. If you don't prefer making the crust yourself and spending a few extra dollars, they are a good option. Many healthfood stores carry them. The best ones are made with palm oil, a healthy traditional fat and have no questionable ingredients.
I used to have to always make the pie shells myself as there wasn't a brand I could buy that was made with decent ingredients. Thank goodness that healthy pie shells are available now. The meal is so much faster with the pie crust already made.
The Best Eggs for Homemade Quiche
Using the best eggs is the secret for the best tasting quiche. Ideally, they should come from your own backyard hens or those of a neighbor. If that is not possible, know that pastured eggs are a better choice than free range. If you are buying your eggs at the store, it is a good idea to test them when you get home to be sure they aren't old. This test for old eggs is easy and can be done in a couple of minutes for an entire dozen.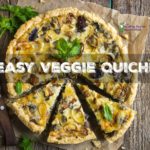 Easy Homemade Quiche Recipe
Easy recipe for homemade quiche made from leftover veggies from the night before. Your family will never know! Great idea for a post holiday meal.
Instructions
Beat the egg yolks with the cream, seasonings, and half the cheese.

Arrange the veggies in an even manner all over the pie crust and pour the egg mixture over the top.

Top with the remaining cheese and bake at 350F/177C for 30 minutes. It's that easy!

Refrigerate leftovers and reheat in a toaster or convection oven as needed. Do not use a microwave!
Sarah, The Healthy Home Economist