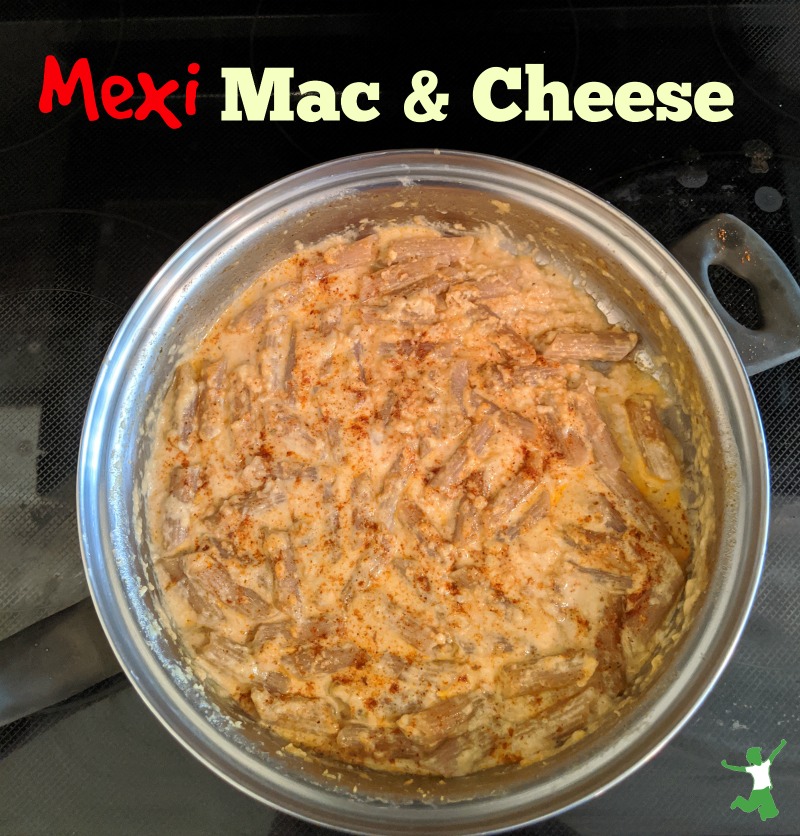 Mac & cheese is a beloved dish for people of all ages. If you struggle with your digestion and are otherwise grain-free, however, this comfort food is definitely off the list.
Even if you have good digestion with no allergies, conventional macaroni & cheese from the store is pretty nasty stuff. Sadly, organic brands are best avoided too. They contain a shocking number of additives and other "ingestibles" like natural flavors. These substances make it tasty but certainly not nutritious. The safety of these ingredients is also questionable.
What if you could make an easy mac & cheese at home with a few simple ingredients that is also grain-free so that anyone showing up at the dinner table could enjoy it?
7 Ingredient Mexi-Mac & Cheese
The recipe for mac & cheese below is taco-themed with a decidedly Mexican flare.
It is the first recipe I've developed using Jovial Foods' new line of cassava pasta, which is so delicious and mild tasting that you might even like it better than grain-based pasta.
I took inspiration for this recipe from Carla Bartolucci's Mexi One-Pot Mac & Cheese. My version is milder by excluding the hot peppers and using mozzarella and parmesan cheese instead of cheddar and Pecorino Romano.
I also used traditionally-made chicken bone broth to cook the pasta since it becomes part of the cheese sauce and isn't drained away, thus adding yet another dish to my repertoire of recipes that get more broth into my family without any complaints. ? ?
If you would prefer a hotter and spicier version of the recipe below, feel free to add:
1-2 chopped banana, jalapeno or habanero peppers
 1-3 sliced green onions
Try it for Taco Tuesday!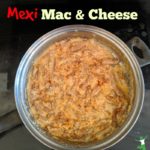 Mexican Style Macaroni & Cheese
One-pot macaroni and cheese, otherwise known as mac & cheese, cooked on the stovetop with a spicy Mexican twist and only whole food ingredients.
Instructions
Cook the olive oil, onion powder, and taco seasoning on medium heat in a large saucepan for 3 minutes.

Blend in milk and broth and slowly bring to a boil.

Immediately lower heat to a simmer and stir in cassava pasta. Cover and cook for 14 minutes.

Turn off the heat, remove the lid, and mix in the cheeses. Sprinkle a pinch of additional taco seasoning on top.

Replace the cover on the pot and let stand for 5 minutes before serving.
Nutrition Facts
Mexican Style Macaroni & Cheese
Amount Per Serving (1 cup)
Calories 430
Calories from Fat 158
% Daily Value*
Fat 17.5g27%
Cholesterol 50mg17%
Sodium 320mg13%
Potassium 589mg17%
Carbohydrates 55g18%
Protein 13g26%
Vitamin A 375IU8%
Calcium 500mg50%
* Percent Daily Values are based on a 2000 calorie diet.