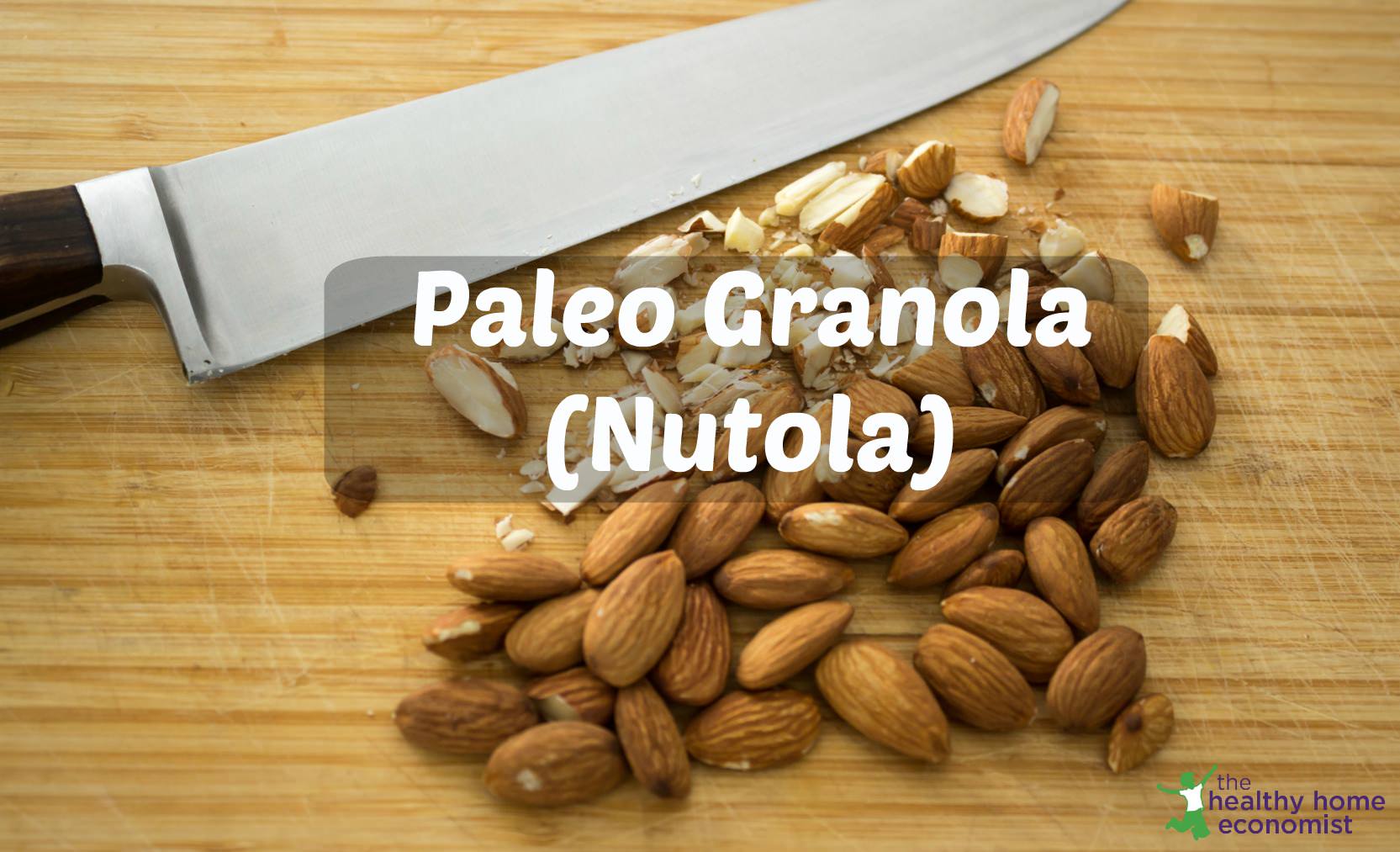 One of the more popular articles on this site outlines the dangers of granola even if organic and low sugar. Granola or muesli made with rolled oats or other grains is not only very indigestible but potentially harming your long term gut health. Over time, frequent consumption may contribute to the development of autoimmune disease like allergies or worse.
Newsflash for those who eat traditionally. Even homemade granola made with soaked or sprouted oats is not a very digestible choice at all which initially can come as a shock to granola lovers who thought it was a healthfood. 
Homemade Nutola (Paleo Granola)
I don't like to point out problems without also providing a solution if possible. For you granola fans out there, here is a grain free granola recipe from Kim Schuette, founder of BioDynamic Wellness that should satisfy that hankering for a bowl of granola without compromising your digestive function. It uses soaked nuts and seeds instead of grains. Sprouted nuts and seeds can be used as well or a mixture. This article compares the benefits of sprouting vs soaking.
It is the perfect granola substitute for Paleos or those following a gut healing protocol like the GAPS Diet, Autoimmune Paleo or SCD.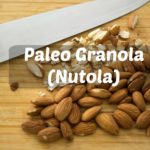 Paleo Grain Free Granola Recipe (Nutola)
Tasty grain free granola, also called nutola, for improved digestibility and nutrient absorption. Perfect for Paleos or those on a gut healing protocol.
Instructions
Chop soaked nuts. Tip: it is easier to chop different types of nuts if they are not mixed together.

Mix nuts and sprouted pumpkin seeds together in a bowl.

Combine coconut oil, honey, vanilla, cinnamon and sea salt in saucepan over low heat until fully mixed. Be sure to keep this mixture under 118 F else the beneficial compounds in the raw honey will be destroyed. Pour over nuts and mix well.

Add raisins and shredded coconut. Store your grain free granola in an airtight container. Best if refrigerated.

Serve grain free granola with raw milk or cream and add some berries if desired.
Recipe Notes
Substitute chopped dates for raisins or use half raisins, half dates as desired.
Sarah, The Healthy Home Economist