Fast and easy chili and cheese dip made with only four whole food ingredients that is perfect for potlucks or an appetizer for the family while the rest of dinner is cooking!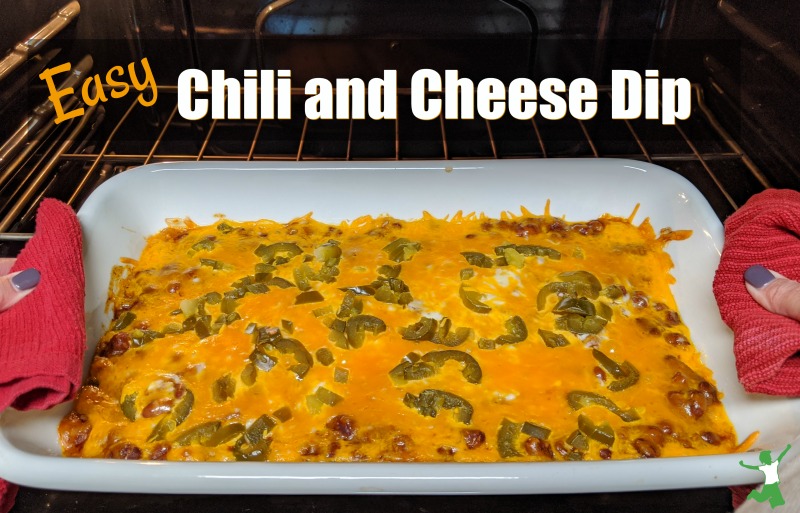 If you enjoy hearty dips as appetizers in your home while dinner is in the oven, this chili and cheese dip made with only four whole food ingredients is one to try!
It is super fast to whip together and loses none of its appeal when reheated as leftovers.
In fact, it is an excellent dish to make when you have a few cups of homemade grassfed chili leftover from a patio cookout that isn't enough for another meal and you're not quite sure how best to use it up.
If you don't have any chili leftovers but want to try it right away, you can use canned chili too. However, using canned foods (even if packaged in BPA-free cans) regularly is not an optimal practice, so try to segue making this appetizer when you already have a homemade pot of chili planned for the weekly menu.
My large extended family really enjoys this appetizer whenever we get together. It is a fantastic choice for an easy dish to take and share whether you are going to a casual potluck or a formal holiday dinner.
While I enjoy sandwiching the chili between fresh homemade cream cheese and cheddar on top, any type of shredded or grated cheese will work fine. Pick the one that most suits your taste buds.
Wondering which chip is best for dipping? My favorite is this recipe for healthy sourdough tortilla chips. Feel free to use whichever one your family most enjoys!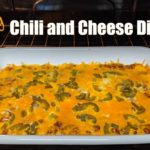 Chili and Cheese Dip
Fast and easy chili and cheese dip made with only four whole food ingredients. Flavorful and hearty dish that will please the whole family.
Instructions
Spread cream cheese evenly on the bottom of the 13X9 baking dish.

Layer chili evenly on top of the cream cheese.

Sprinkle shredded cheddar cheese on top of the chili.

Chop optional jalapeno slices and place them evenly on top of the cheese.

Bake uncovered in a 350 °F/ 177 °C oven for about 30 minutes or until the cheese is melted and bubbly.

Serve with your choice of chips for dipping. I enjoy sourdough tortilla chips. Cover and refrigerate when cooled. Reheat for leftovers.
Recipe Notes
I recommend jarred jalapeno slices as they are much milder than freshly sliced.
Slices of banana peppers may be substituted for the jalapenos as an even milder option.