This wild rice casserole is a nutritious flavor bonanza for the taste buds. Serve as a side dish, but it is hearty enough as a standalone main course.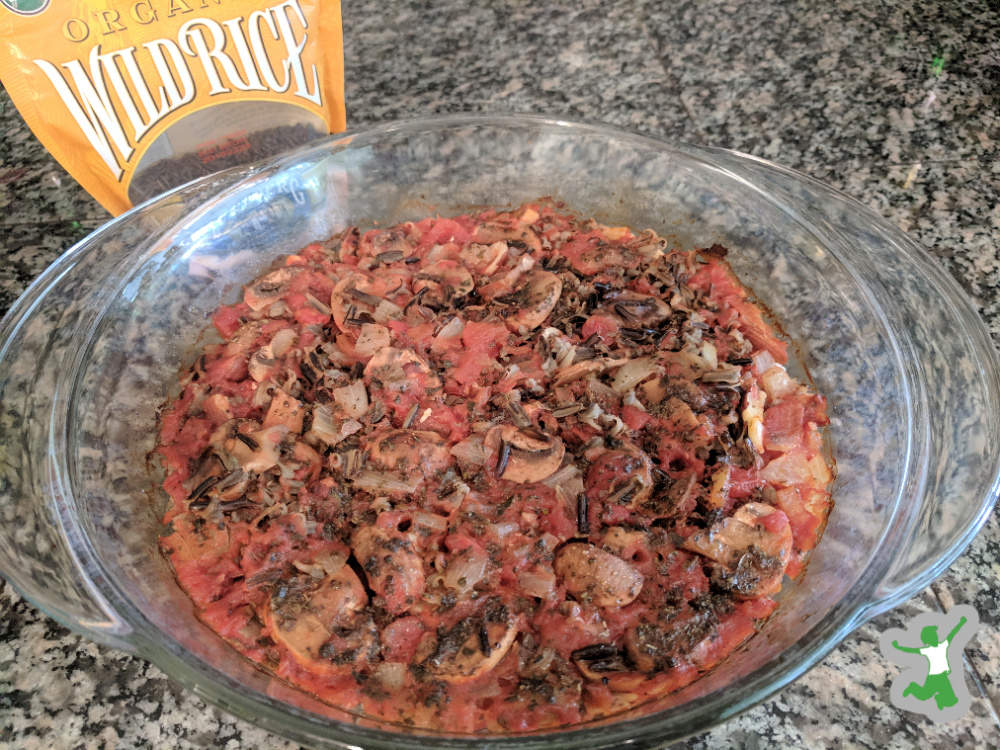 Native Americans began cultivating nutrient-dense wild rice many millennia ago. In fact, wild rice is one of only two cereal grains native to the North American continent.
As an important staple, tribes across the northern United States and Canada developed hundreds of heirloom varieties over this time.
The book Wild Rice and The Ojibway People written in 1900 claims wild rice to be the most nutritive single food consumed by the Indians of North America.
Combined with maple sugar, bison, deer, and other meats, this traditional diet is certainly more nutritious than the average American of today. It was perhaps superior even to the diets of those living early in the last century as well.
In our modern culture, wild rice is an easy hack to your family's menu plan. It is a huge upgrade to dinnertime, especially in comparison to white or brown rice.
Most of the time you encounter wild rice, it is in restaurants or at business conferences served as a rather flavorless side dish. At best, it is mixed with a few slivered almonds.
While minimally acceptable, wild rice can be so much more!
When paired with the right foods and cooked in properly made bone broth, wild rice can serve as a much richer and satisfying dish. I would suggest that it is a meal in itself.
If you've been looking for a heartier way to serve wild rice, try this casserole recipe below.
My sister's Mother-in-Law developed it many years ago while living in Minnesota.
Wild rice is a vital commodity in Minnesota due to the thousands of cold-water lakes, which make for the perfect growing conditions.
Cultivating heirloom varieties is an important industry in the Great Lakes region in general. This is in keeping with the tradition and spirit of the Native Americans in the area.
I can honestly say that it is the best-tasting wild rice dish I've ever tried!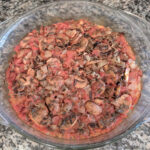 Classic Wild Rice Casserole
Traditional wild rice casserole that is filling enough to be a meal in itself. Can also be served as a hearty side dish to the main course. Reheats well for delicious leftovers.

Cook Time
1
hour
30
minutes
Total Time
1
hour
45
minutes
Instructions
Mix wild rice in a medium bowl with enough filtered water to cover. Soak for 4-8 hours or overnight.


Cover and bake for 1 1/2 hours in a preheated 350 °F/ 177 °C oven.

While the casserole is cooking, chop the cheese into small 1/4" pieces and then shred in a food processor.

When done, remove the casserole from the oven and mix in the shredded cheese. Tip. Never buy commercial shredded cheese even if organic (it is processed with aluminum).

Serve immediately as a very nutritious side dish or by itself as the main meal.

Refrigerate leftovers in a covered glass container for up to 4 days.
Recipe Notes
You may substitute herbs de provence for marjoram if desired.
Substitute chopped artichokes for the black olive if you prefer.
Nutrition Facts
Classic Wild Rice Casserole
Amount Per Serving (1 cup)
Calories 158
Calories from Fat 54
% Daily Value*
Fat 6g9%
Carbohydrates 21g7%
Protein 5g10%
* Percent Daily Values are based on a 2000 calorie diet.