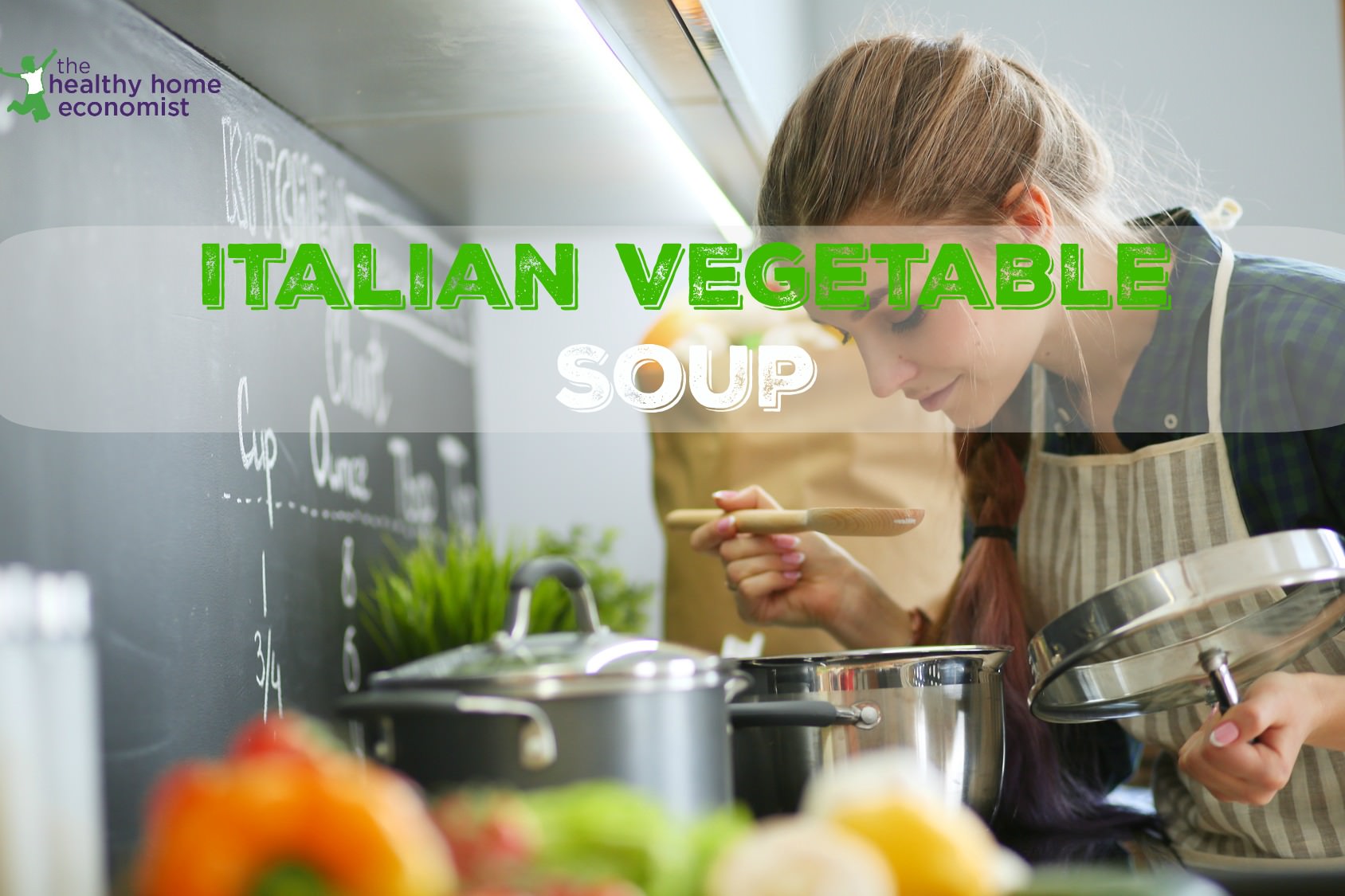 Let's face it. Despite the best planning and organization, sometimes the freezer can be (gasp!) completely empty of the most basic traditional cooking items. This includes homemade bone broth, sometimes referred to as stock or bone stock.
It happens to me, and I'm sure it has happened to you too! And, true to Murphy's Law for Traditional Cooks, the very same day you are out of homemade stock, the family will clamor for soup for dinner.
Virtually guaranteed.
Am I right people? When this scenario happens at your house, be sure to skip commercial stock in cans or tetrapaks. Avoid canned soup and organic bouillon cubes too, vegetable or otherwise. These heavily processed foods contain factory synthesized MSG disguised under one of up to 50 or so aliases.  MSG is a known neurotoxin that zaps the hypothalamus and triggers unstable emotions and/or headaches in many people. Note that the small amounts of naturally occurring glutamate in homemade stock is fine. It is only a problem for some people with leaky gut who are overly sensitive to all glutamates.
Instead, refer to this recipe for Italian vegetable soup below which uses miso as the base. Miso is fermented soybean paste traditional to Japan that is delicious and flavorful. It is commonly used as a soup base for bonito broth in that part of the world.
Worried that miso is made from soybeans?  Don't be. Fermented soy in small amounts such as what would be consumed in this recipe on occasion and in line with the practice of healthy traditional cultures is no cause for concern. It is the modern, unfermented soy loaded with phytic acid, lectins and other enzyme inhibitors that is hidden in nearly all processed foods as a cheap, unhealthy filler food that is the cause for concern.
I have tried a number of miso brands over the years. By far the one that is most pleasing to my family is this one – mild in flavor and aged for a full 2 years.
The trick is to be sure mix the miso into the soup after it cools a bit on the counter. This preserves all the wonderful enzymes, probiotics and nutrient co-factors present in this ancient traditional fermented food.  You never want to boil or cook miso!
Homemade Italian Vegetable Soup 
The recipe for Italian vegetable soup below is courtesy of my friend, April Renee. She was a featured speaker at Wise Traditions 2011 in Dallas and has spoken for my Weston A. Price Foundation Chapter here in Tampa twice in the past.
As much as possible, use organic and/or heirloom vegetables for the best tasting and most nutritious Italian vegetable soup possible.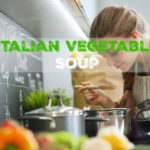 Italian Vegetable Soup Recipe (no broth needed!)
This recipe for Italian vegetable soup is a great dinner when you're out of broth. Miso or water is the base with loads of veggies and flavorful herbs.
Ingredients
1

cup

dried beans

3

quarts

filtered water

1

cup

Daikon radish

cubed, preferably organic

1

head of cabbage

small, sliced thinly, preferably organic

5

carrots

medium, sliced 1/4 inch, preferably organic

1/4

cup

extra virgin olive oil

2

onions

sliced, preferably organic

2

stalks

celery

chopped

2

zucchini

large, sliced, preferably organic

2-3

fresh tomatoes

chopped

1-2

cloves

garlic

minced, preferably organic

1/2

cup

fresh parsley

preferably organic

1/2

cup

brown rice

optional, preferably organic

1-3

bay leaves

16

oz

brown rice miso

organic only

1/8

tsp

cayenne pepper
Instructions
Place the beans in a large bowl and add water to cover by one inch. Mix in a pinch of baking soda. Soak overnight on the kitchen counter. In the morning or up to 24 hours later, drain and rinse the beans. Don't know why beans should be soaked? Click here.


If you already have 2 cups of previously soaked beans on hand in the freezer, skip the overnight step above and start with the step below.

Add the 3 quarts filtered water and soaked beans to soup kettle and bring to a boil. Reduce heat, cover and allow to simmer for one hour.

Add the radish, cabbage and carrots. Allow to simmer another 30 minutes.

Add olive oil and onions to a large skillet and gently saute until the onions are wilted. Add the celery, zucchini, garlic and tomatoes. Simmer 20 minutes and then add the parsley. Add the sauted mixture to the bean mixture along with the optional brown rice. Add seasonings. Cook until the rice is tender.

Remove soup kettle from the heat and allow to cool for 10 minutes. Mix in the package of miso and gently stir until well blended.

For those who prefer smooth textures, this soup is fabulous thoroughly blended up too. Just use a stick blender and blend right in the pot after mixing in the miso.

Serve the Italian vegetable soup immediately and refrigerate any leftovers after it has cooled to room temperature.
Recipe Notes
2 cups soaked beans may be substituted for the 1 cup of dried beans to improve the soup's digestibility.
Navy beans are suggested as they are low in starch and legal for the GAPS diet.
Wild rice may be substituted for the brown rice to add additional nutrition and for those avoiding grains.
Sarah, The Healthy Home Economist