Table of Contents

[Hide]

[Show]
Simple recipe for healthy homemade corn dogs that your kids will love and you will feel good about serving.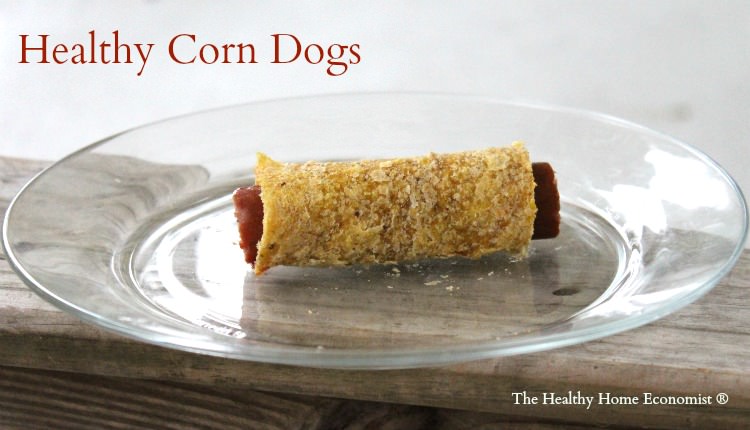 When I was a kid, a corn dog on a stick dipped in ketchup was one of my all time favorite foods.
Corn dogs as food? Mmmmm.
Free Weekly Newsletter + Report on Secrets of Strong Immunity
Well, maybe not food!
"Ingestible" might be the more appropriate term here!
Even the supposedly "healthy" corn dog brand I checked out recently at the healthfood store was not acceptable. These healthfood store corn dogs contained sugar, soy flour and corn flour (all most likely of GMO origin), not to mention the unbelievably high price for a pack of 4!
While commercially produced corn dogs are a junk food unmatched by almost any other (ok, maybe sports drinks are just as bad or worse), you can make this quintessential factory food healthy if you choose whole ingredients that haven't already been fractionated and repurposed into ingestible status.
Healthy corn dogs make a great lunchbox item too – fast, easy and your kids will love them!
Choose the Ingredients for Homemade Corn Dogs Wisely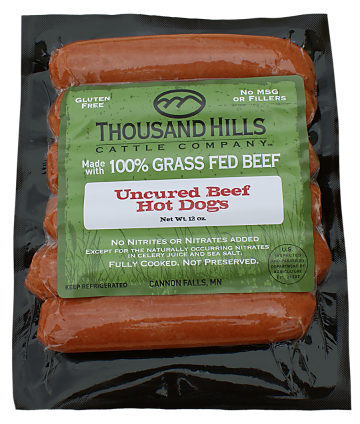 A primary key to a healthy corn dog recipe is to source nonGMO corn that is ideally sprouted to liberate and increase the nutrients present in this Native American traditional food.
The other key to a quality corn dog recipe is, of course, the hot dog itself.
Many grassfed farmers offer quality hot dogs for sale, so check with your local producers to see if you can source them within your community. This is the ultimate and best solution. Keep those food dollars within your community supporting the small farms of your choosing!
When sourcing locally is not an option, there are a few hot dog brands at the store that contain decent ingredients that you can feel good about serving your family.
Coleman's Natural Beef Hot Dogs are available at many supermarkets and are naturally cured and do not contain any preservatives, added nitrates or MSG.
As an even better supermarket option, Target carries a grassfed hot dog from Thousand Hills Cattle Company. I've checked out this farm and they look entirely legit from what I can gather online without visiting the farm personally.
Now that you've got the idea, let me formalize the corn dog recipe in a format that is easy to follow. I recommend homemade ketchup and mustard, but quality store bought brands (linked to in the recipe below) will work fine too.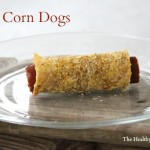 Homemade Corn Dogs Recipe
Homemade corn dog recipe to enjoy instead of factory versions loaded with GMOs, chemicals, MSG and nitrates. Perfect for lunchboxes!
Instructions
Cook hot dogs on the grill or in the oven (I use my countertop, convection toaster oven). Best to skip the microwave.

Heat the corn tortillas until thoroughly warm but not toasted. If you toast them, they will not wrap around the hot dogs very easily.

Place one hot dog on one corn tortilla. Drizzle on condiments of choice.

Gently wrap the ends of the tortilla around the hot dog as shown in the picture above.

Serve immediately or place in a nontoxic container of choice (I like these) for packing in a lunchbox.
More Healthy Corn Recipes
Love this healthy corn dog recipe? Try these corn based recipes too: