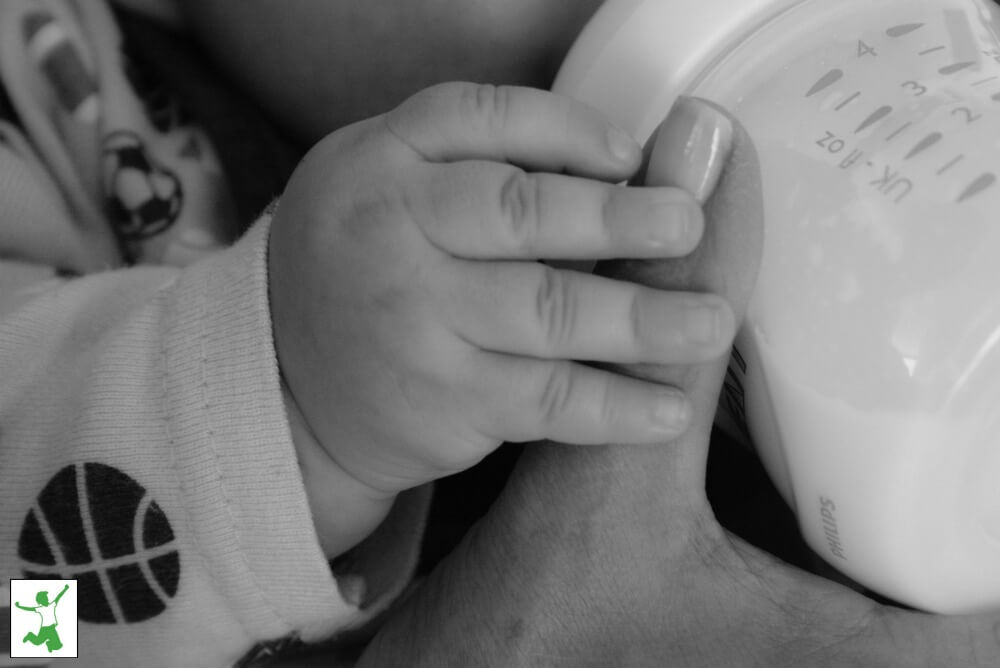 If you were asked to define the term "best baby formula", what would you say? In my book, it would be a fresh, pure, and completely non-toxic formulation that mimics human breastmilk from a healthy mother eating a nutrient-rich, whole foods based diet as closely as possible.
With that in mind, I'd like to take a few words to review Bobbie baby formula. Available in Europe for some time but new to the United States, this beyond organic product claims to be a good alternative or supplement for those women who are unable to nurse. 
Bobbie Marketing
The slogan for Bobbie is "every ingredient matters".
Sounds good so far…
The company goes further by saying that "[Bobbie] Beyond organic Companion Formula made with grass-fed dairy, and without the nonsense of syrups, soy, and starch."
Ok, still on the hook…
Claiming that this product is "the formula US parents have been waiting for", the company claims that Bobbie is "a proven European recipe made with even better ingredients and world class standards".
I love it! Sign me up!
Oh wait…
Let's dig in and see if any of this is actually true, shall we?
What is a Companion Formula
If you are wondering what a companion formula is, like I was, it is just a fancy way of saying "supplement".
I assume Bobbie is using this term since the more accurate description "commercial baby formula" has negative connotations. This is the case particularly for parents who might have preferred exclusive breastfeeding but were unable to accomplish this goal for whatever reason.
Parents might choose companion formula to fill in the gap for an inadequate supply of breastmilk or donor milk. It might also complement solid food intake for older babies.
Because regular bottle feeding in any amount is typically the first step to weaning, the reality is that most parents would use it as a primary or even exclusive nutrient source for baby.
Bobbie Ingredients
The quality of the ingredients is the bottom line for any baby formula, so let's take a look at the good and the bad in Bobbie.
The ingredients on the Bobbie website are listed as follows under "The Science". It seemed to me that the black and white, extremely authoritative use of this term seemed synonymous with the phrase "the hand of God".
Organic Skim Milk, Organic Whey Powder (Partly Demineralized), Organic RSPO Palm Oil, Organic Rapeseed Oil, Organic Sunflower Oil, Organic Lactose, Organic Skim Milk Powder, Whey Protein, Oil from Mortierella Alpina, Fish Oil, Calcium Carbonate, Sodium Chloride, Potassium Chloride, L-Tyrosine, Vitamin C, L-Tryptophan, Bifidobacteria Cultures, Ferrous Lactate, Zinc Sulfate, Vitamin E, Niacin, Pantothenic Acid, Copper Sulfate, Vitamin A, Vitamin B1, Vitamin B6, Manganese Sulfate, Potassium Iodate, Folic Acid, Vitamin K, Sodium Selenate, Vitamin D, Biotin
The Good
The fact that Bobbie formula is not a powdered, mix-up type of product is good. It is delivered in liquid form by subscription to customers that order it for use immediately.
It is also excellent that Bobbie uses lactose as the sweetener, which is also the primary sugar in human breastmilk. Lactose needs to be added as there is significantly more lactose in breastmilk than in cow, goat or even sheep milk.
Other brands of organic formula (all powdered) on the market use brown rice syrup, which is a terrible alternative.
Another good ingredient is bifidobacteria cultures. Adding probiotics to a pasteurized formula is very important. Human breastmilk is RAW and very much alive with probiotics and enzymes.
The (Very) Bad
Unfortunately, Bobbie formula falls flat on its face right out of the gate with the very first ingredient: organic skim milk.
Any woman who has ever breastfed knows that human breastmilk is NOT SKIM.
Not. Even. Close.
In fact, if you express a bottle of breastmilk and put it in the refrigerator, a large beige creamline forms on top. The better a woman's diet, the thicker the cream on the top, in fact.
Why is this?
Because a baby's brain grows most rapidly in the first year of life …. and the brain is nearly 60% FAT.
And … stay with me here… the majority of the fat in the brain is SATURATED. (1)
Knowing this fact, how can using skim milk as the base for Bobbie be anything but a politically (in)correct ingredient choice?
Lowfat is not a good choice for babies whose brains are growing at breakneck speed in the first 12 months of life!
Another big problem with this formula is the use of organic rapeseed oil. The other name for this is canola oil, a rapeseed hybrid.
The primary fat in rapeseed oil is monounsaturated, which is necessary to add to the formula, so I get why it's in there. The question is, why would Bobbie use rapeseed (combined with palm oil … also high in omega-9 fats) instead of extra virgin olive oil? It seems to be purely motivated by profit potential to me. Palm and rapeseed oils are cheap, organic extra virgin olive oil is not.
Maybe the investors insisted on using these cheaper ingredients? I don't know, but it sure makes the "every ingredient matters" motto ring hollow.
Other Problems with Bobbie
For me, the use of skim milk, skim milk powder and canola are dealbreakers. I wouldn't even consider the use of this formula for my baby unless it was made with organic, nonhomogenized whole milk.
Just to put the final nail in the coffin, though, let's look at other issues with this product.
Synthetic Vitamins?
It seems fishy to me that the ingredients don't list the exact source of the fortifying vitamins. The lack of transparency in this area is ominous.
Maybe the information is listed somewhere on the website, but at the time of this review, I could not find it anywhere.
For example, what is the source of the Vitamin C? Is it synthetic ascorbic acid, or a whole food source like acerola powder?
Is the Vitamin A from beta carotene (which DOES NOT convert to true Vitamin A in babies)? Or, is it the dangerous, synthetic form such as Vitamin A palmitate?
Is the Vitamin D from a natural source or synthetic? In other words, is it Vitamin D2 or Vitamin D3?
Which Vitamin K are they using? Is it Vitamin K1 or Vitamin K2? There is a huge difference between the two!
The addition of folic acid is definitely synthetic and very dangerous for babies with the MTHFR gene mutation. I'm shocked Bobbie isn't using natural folate in its formula. According to estimates, up to 40% of people have MTHFR genetic variants depending on ethnicity. For example, between 10%-15% of the Caucasian population and more than 25% of the Latino population have variants in both copies of the MTHFR gene. (2, 3)
What are the creators of Bobbie thinking using folic acid? Pure negligence here and definitely not in line with "The Science" (aka, "the Hand of God).
Bottom Line
There are quite simply far too many issues with Bobbie formula to risk feeding it to a baby, in my opinion.
This is especially true for infants that are exclusively bottle-fed with no other source of nutrients.
The best alternative to breastmilk and quality, unprocessed donor milk is still the homemade formula devised by nutritionist Dr. Mary Enig over 20 years ago. This recipe uses fresh whole cow, goat or even sheep milk.
Don't have have a source for clean, grass-fed raw milk in your area? No worries. Simply substitute 24-hour yogurt or whole milk kefir for the milk portion of the recipe.
FDA Advises Against Bobbie Formula
About 10 days after this review was originally published, the FDA came out with a statement advising consumers NOT to buy the milk-based powder companion formula from Bobbie Baby Inc.  You can read the text of the entire statement here.