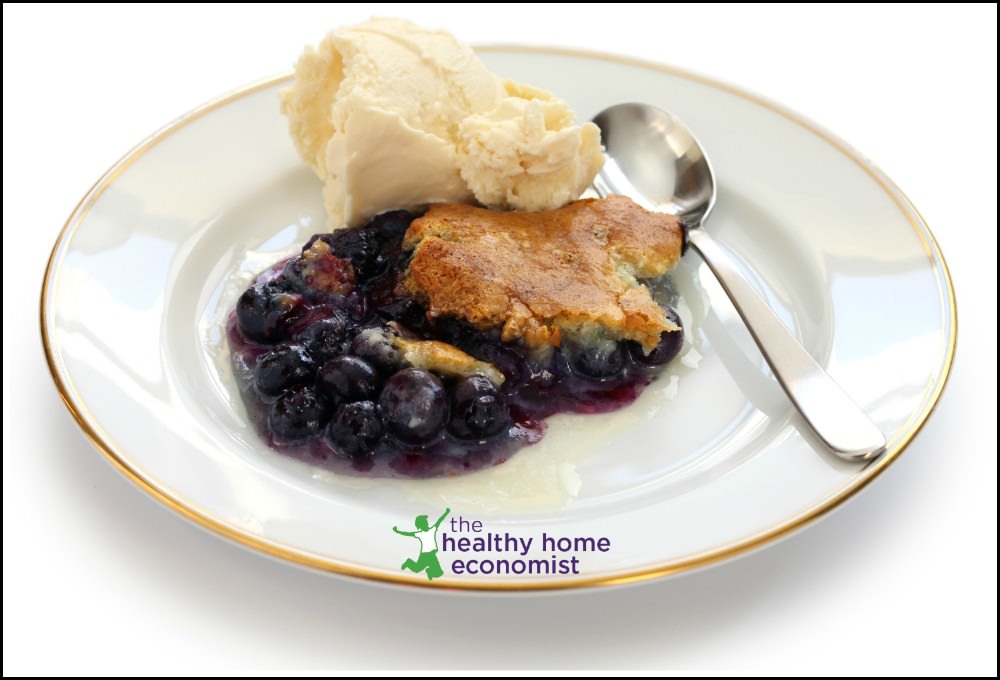 I had some pecan flour in my freezer and came up with this grain free blueberry cobbler to try it out in a baking recipe. It ended up turning out quite tasty .. even my picky 5 year old liked it!
If you don't have any raw pecans around to grind into flour for this recipe, almond meal or flour is an easy substitute.
This recipe is GAPS diet legal as well as Paleo. Enjoy this warm, comforting treat sweetened only with fruit and no grain based carbs.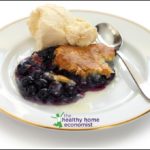 Paleo Blueberry Cobbler Recipe
Grain free blueberry cobbler recipe that is Paleo and GAPS diet legal. Sweetened only with fruit with suggested toppings for a warm comfort food like no other.
Instructions
Spread the blueberries in the bottom of a glass baking dish - pick the size based on how deep you prefer your cobbler. I used a round pyrex baking dish 10" across.


Mix all ingredients together and pour over the top of the blueberries.

Bake at 350 F/ 177 C for 40 minutes or until topping is firm, golden brown and filling is bubbling.

Refrigerate leftovers once cooled.
If you don't make your flour using the sprouted pecans in the recipe, please be sure to maximize the nutrition in your pecan flour by soaking the raw pecans and then drying before grinding into flour.  For every 4 cups of pecans, add 2 tsp of sea salt to the filtered water and soak for 7 hours or overnight before drying at 150 F/ 66 C on cookie sheets in your oven. You can also use a food dehydrator More on why and how to soak nuts in the linked article.
Love cobbler? Try this recipe for peach cobbler and this one for paleo apple cobbler too 🙂
Sarah, The Healthy Home Economist