by Sarah TheHealthyHomeEconomist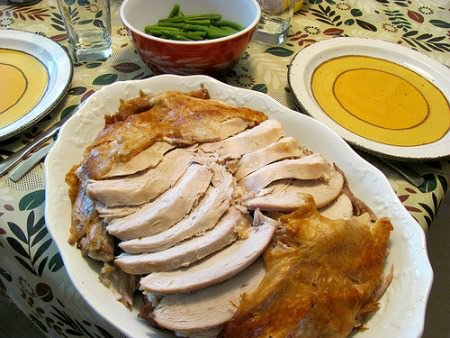 Can you believe it?  Thanksgiving is next week!
If you need some last minute ideas for healthy Thanksgiving recipes to make and share, below are ten to consider for incorporation into your Holiday meal.
Thanksgiving is a very special holiday for this blog, as it marks the anniversary of filming and posting videos of how to incorporate Traditional Cooking techniques in your home.
The very first video I posted five years ago was of me making turkey stock with my leftover Thanksgiving turkey bones.
That video was a total lark (not to mention my crazy hairstyle) but folks responded so positively that I decided to start doing them regularly. There are now well over 100 videos and nearly 20,000 subscribers on The Healthy Home Economist YouTube Channel!
30 Comments