by Sarah TheHealthyHomeEconomist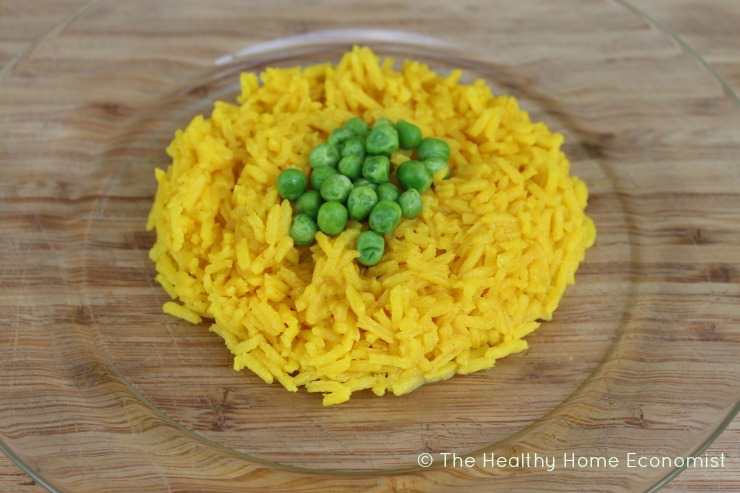 Authentic and very delicious yellow rice cooked in gelatin and mineral rich chicken broth instead of water is a great way to get more of this digestion enhancing (and wrinkle reducing) superfood into your family's diet.
Just to give you some idea, folks on the GAPS Diet who are healing their gut to reverse autoimmune problems incorporate a small cup of homemade broth with every single meal. This is how important this traditional food is to health and healing.
The aromatic spices added to the yellow rice blend very well with the broth. If you are (oops) short on chicken broth for whatever reason, you can use this recipe for easy to make herbal bouillon instead in a pinch.
In my experience, the flavor of the yellow rice is more acceptable to children than plain rice cooked in chicken broth.
11 Comments