Table of Contents

[Hide]

[Show]
The four best vegetables to press into fresh juice and how to prepare it for optimal absorption, reduced fatigue, and improved energy all day long.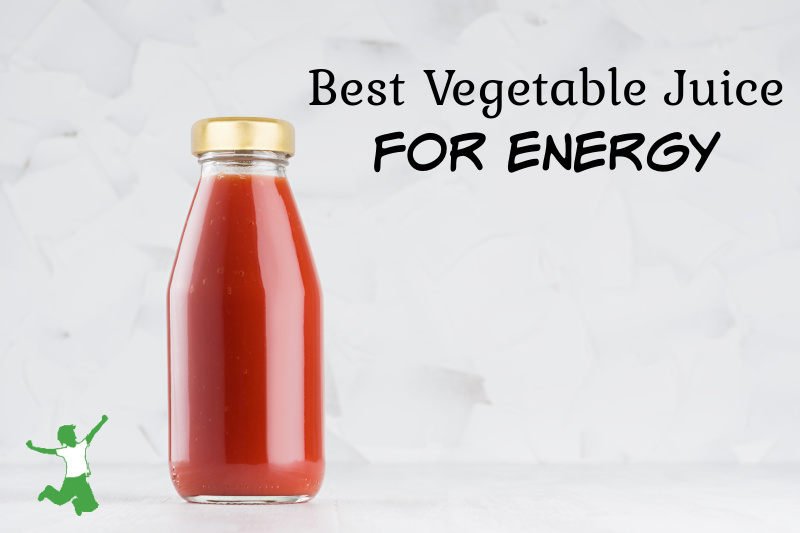 Is freshly pressed vegetable juice helpful for reducing fatigue and overall improved energy levels?
As someone who has juiced off and on as my health required for over thirty years, I would say that the answer to that question is yes.
Dr. Natasha Campbell-McBride MD, author of the best-seller Gut and Psychology Syndrome, calls fresh vegetable juice the best way to naturally restore the detoxification system. (1)
What happens when you optimally detoxify? More energy for the things you love to do!
Note that ONLY fresh-pressed vegetable juice is part of this definition.
Ideally, you should drink this juice at room temperature within 20 minutes. In other words, do not make large batches and refrigerate some for later.
Thus, cold-pressed "raw" juices processed with pressure instead of heat, vegetable smoothies, or green superfood powders are not in the same league nutritionally.
These are the guidelines given to me many years ago by an alternative Ayurvedic MD who literally transformed my health from sketchy to amazing in my early 30s.
How to Blend Fresh Juice for Best Results
There are a couple of caveats to keep in mind before you fire up that juicer.
First, just any combination of veggie juice is not going to do the trick.
You need to select vegetables that are safe to eat raw as the ingredients in your juice.
Secondly, veggie juice is surprisingly high in sugar even if you add no fruit. Most people have no idea about this.
Thus, since it is optimal to consume this type of fresh food on an empty stomach, you really should add some healthy fats to mitigate the sub-optimal effects of the sugar on your blood glucose.
In addition, the added fat improves the absorption of nutrients from the juiced vegetables. (2)
I prefer to use heavy cream as it blends very well with vegetable juice. You may substitute virgin coconut oil if you prefer. My least favorite choice is MCT oil for reasons discussed in the linked article.
I do not recommend extra virgin olive oil or unrefined avocado oil. While these fats are nourishing and will improve nutrient absorption, they do not contain medium-chain triglycerides that improve energy levels.
The vegetable juice recipe below is what I use when I feel I need an extra boost from the easily assimilated nutrients. The ingredients include a bit of healthy fat for improved absorption.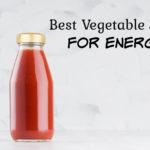 Energizing Vegetable Juice
Best vegetables to press into fresh juice for optimal absorption, reduced fatigue and improved energy.
Instructions
Wash all veggies in mild soap and rinse well in filtered water.

Peel the beet and carrots if desired (not necessary if organic).

Juice veggies and drink immediately (within 20 minutes).
Nutrition Facts
Energizing Vegetable Juice
Amount Per Serving
Calories 185
Calories from Fat 50
% Daily Value*
Fat 5.5g8%
Carbohydrates 28g9%
Protein 5.3g11%
* Percent Daily Values are based on a 2000 calorie diet.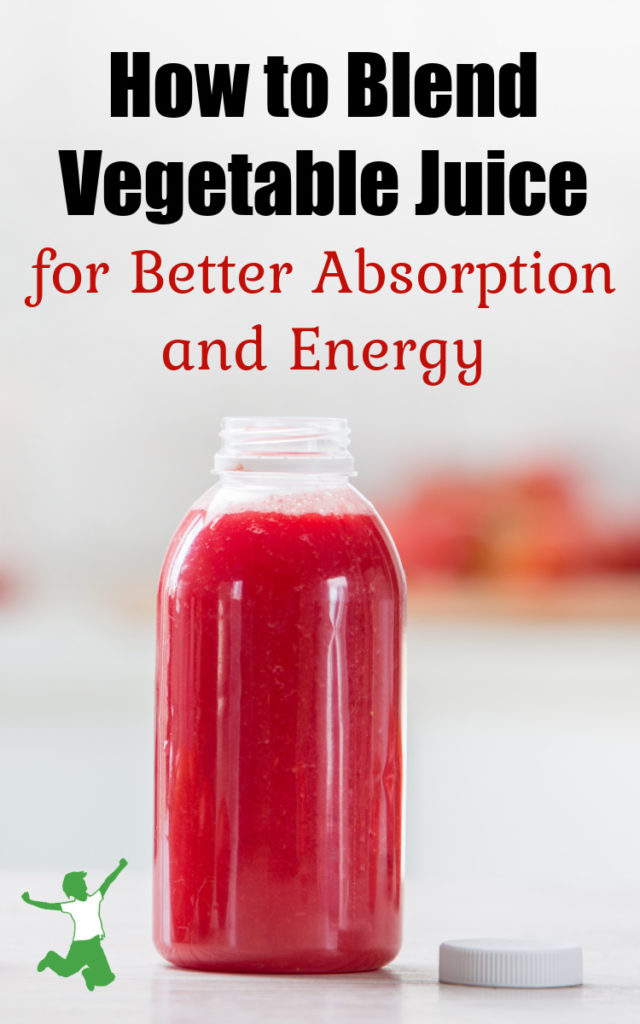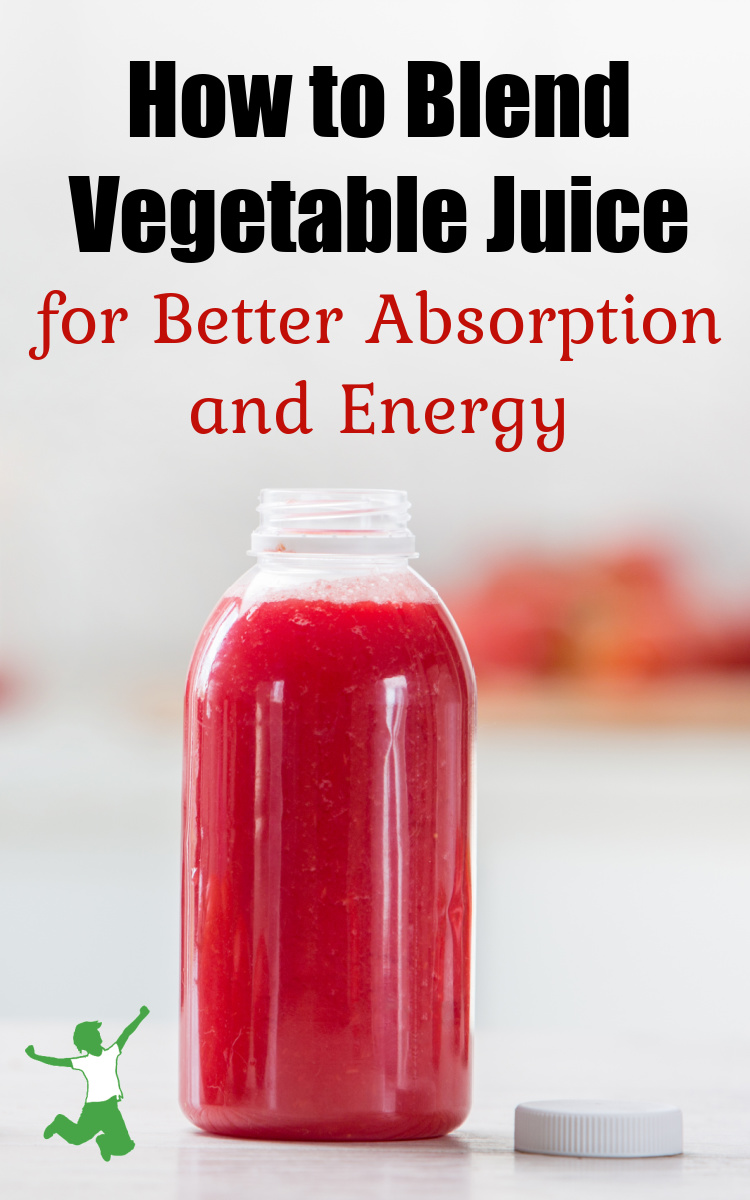 (1) GAPS Diet detoxification
(2) Bioavailability is higher from salads ingested with full-fat than with fat-reduced salad dressings