Easy peanut satay sauce made with healthy, whole food ingredients ready in only five minutes. Perfect for dipping seasoned or grilled meat skewers or mixing with your favorite Asian dishes.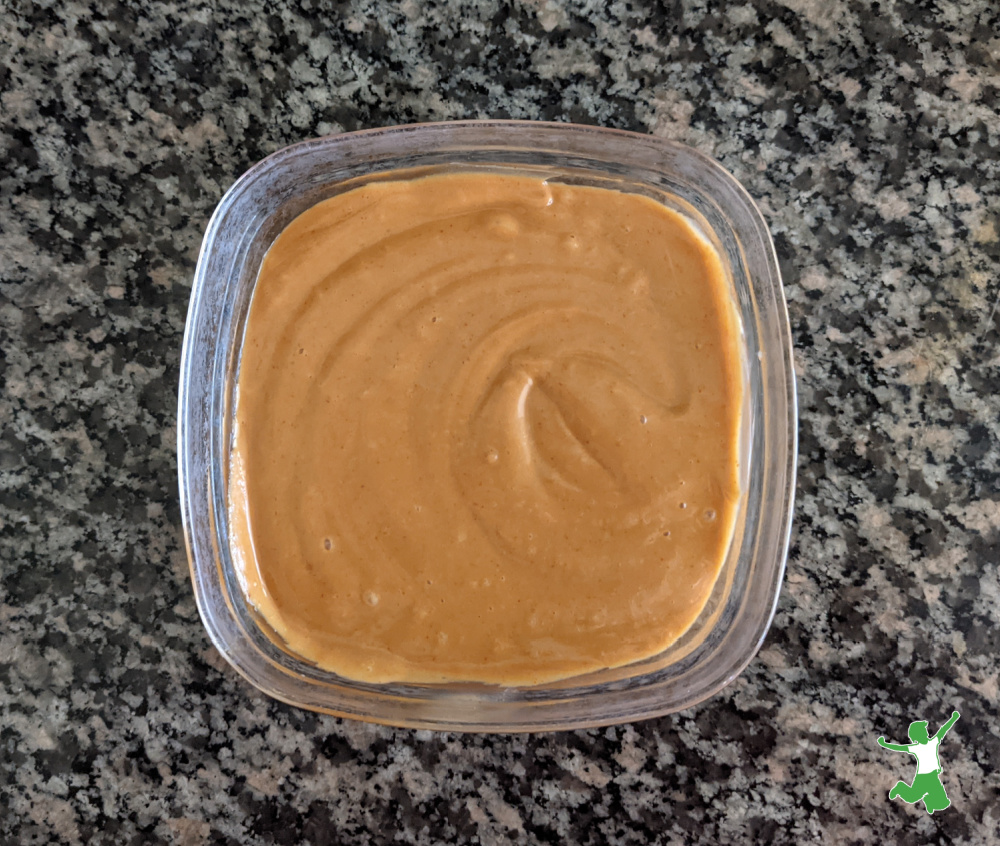 My kids love chicken and beef satay with peanut dipping sauce. Both the Thai and Vietnamese restaurants in our community offer this dish on the menu.
Unfortunately, the ingredients of these house-made sauces no doubt contain at least some GMOs and unhealthy vegetable oils.
Even the ingredients of a peanut dipping sauce from a generally decent brand from the health food store (Thai Kitchen) are unacceptable.
Note that water is the FIRST ingredient. In addition, toxic soybean oil (likely GMO) and xanthan gum that can cause gut distress are listed.
Water, peanuts, coconut milk, pure cane sugar, soybean oil, lemongrass, garlic, chili, onion, salt, pepper, fennel, coriander, galangal (thai ginger), citric acid, kaffir lime, xanthan gum (a natural emulsifier).
If you enjoy seasoned or grilled chicken or beef skewers (satay) in your home too, try this easy peanut dipping sauce instead of brands from the store.
It's ready in only five minutes, is far healthier and less expensive too.
What about the taste? My kids say the flavor and consistency is better than restaurant versions.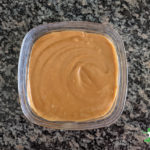 Satay Peanut Sauce
Peanut satay dipping sauce made with healthy, whole food ingredients ready in only five minutes.
Instructions
Mix all ingredients together in a medium pan. Cook on medium-low heat until well blended and thickened (about 3-5 minutes).

Remove pan from stove and cool for 5 minutes.

Store leftover peanut sauce in a glass container with a tight-fitting lid. Stays fresh for 4-5 days.
Recipe Notes
For a pourable sauce, thin out this thick dipping sauce with 1/2-1 cup of homemade chicken broth to desired consistency.
Nutrition Facts
Satay Peanut Sauce
Amount Per Serving (2 Tbl)
Calories 70
Calories from Fat 50
% Daily Value*
Fat 5.5g8%
Carbohydrates 4g1%
Protein 1.5g3%
* Percent Daily Values are based on a 2000 calorie diet.