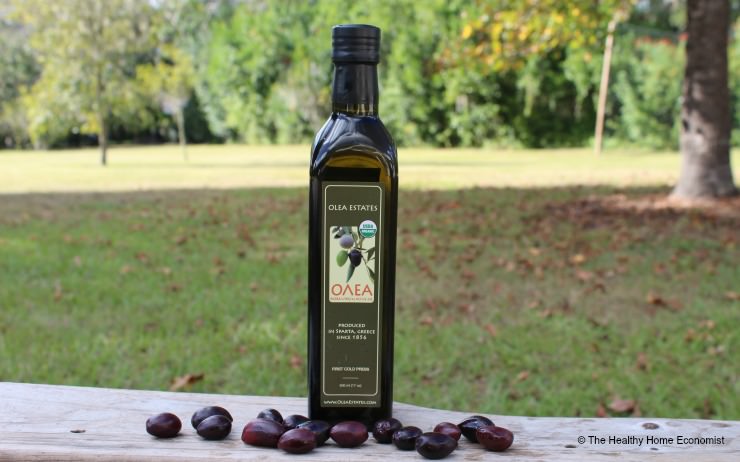 It is very difficult, if not impossible, to get a diverse group of people to agree on just about anything.
This is especially true in the field of health and wellness where different approaches and opinions on the best way to eat abound!
With this truism in mind, it is especially astonishing then, that the overwhelming consensus is that olive oil, especially extra virgin Olio Nuovo, is an extremely healthy, beneficial fat to use in the diet. This is accepted as nutritional fact no matter whether an individual follows a vegan, paleo, traditional or even a conventional Western diet!
Given the widespread appeal and demand for quality, 100% authentic olive oil, it is shocking but in no way surprising that most olive oil used on the market even if organic is actually a blend comprised of olive oil (often as low as 25%) with cheap, rancid vegetable oils making up the difference. This according to Tom Mueller, fearless journalist and author of Extra Virginity, who also discovered that the mob has been in the business of distributing fake olive oil for decades!
Ironically, while there may be nearly unanimous agreement that olive oil is a truly healthy fat, the sad fact is that most people are, unbeknownst to them, not consuming the real thing.
This goes for restaurants as well where the "olive oil" almost always used by professional kitchen staff according to New York Chef Emily Duff is a mix (25/75) olive oil to cheap, rancid, and usually genetically modified (GMO) canola oil.
Buying your olive oil from a reputable source where the oil does not pass through the industrialized food system is of critical importance!
Once you have a source for your olive oil that you trust, you will be delighted to know that you can use it for so much more than a low-temperature stir fry or making salad dressing.
I recently asked the Chronis family, owners of Olea Estates, a family-owned olive farm in Sparta Greece since 1856 (and the only place I buy my olive oil), through their distributor Karl Burgart of Olea Estates Distribution Inc., for a list of the top ten olive oil uses on their farm. Here's what they passed along – from a family that really knows olive oil!
Unusual and Versatile Olive Oil Uses
 #1  Marinating Fish or Meat
No time to whip up a fancy marinating sauce? No worries.  Just place your fish or meat in a bowl and pour on some olive oil and let sit in the refrigerator for a few hours.  This will tenderize the meat beautifully and make cooking a snap.
#2 Salad Dressing
Hands down, olive oil is the very best oil to use for making salad dressing. Do not settle for anything less! Combining one part vinegar or lemon juice with between 3-5 parts olive oil along with the desired mix of flavoring herbs will provide a truly healthy topping for any salad or vegetable mix.
#3  Cooking
The Chronis family exclusively uses olive oil for cooking. The high smoke point of olive oil and the stable monounsaturated fat bonds make it good for frying too, although some of the beneficial phenols will be lost.
#4  Preserving Vegetables
If you jar a portion of your garden bounty each season, olive oil is a wonderful medium for preservation. The Chronis family uses olive oil to preserve, of course, the whole, ripe olives from their farm.
#5  Preserving Smoked Meats
If you smoke your own meats, preserve them by covering in olive oil to keep the air out.  Shopping tip: if you buy tuna or sardines, only purchase brands that pack in pure olive oil, never soy oil or even water!
#6  Skin care
The best massage therapists frequently choose olive oil packed in dark, amber bottles to use on their clientele's skin. This is because olive oil is such a wonderful, overall body moisturizer.  Olive oil is also helpful as a cuticle conditioner, for softening rough patches on feet and elbows, and to hasten healing for cuts and fissures on fingers and knuckles.
#7 Eye-makeup remover
I keep and travel with a small bottle of olive oil for removing waterproof mascara and other eye makeup. It stays liquid even in the winter months when the house is cool so, for this reason, I prefer it to coconut oil for this purpose.
# 8. Diaper rash treatment
The Chronis family of Olea Estates have used the olive oil produced on their farm as a natural diaper rash treatment for generations. Soft and soothing to baby's bottom, olive oil is one of the very best, nonallergenic, noncomedogenic oils for soothing chaffed, irritated skin. Witch Hazel is also excellent for diaper rash.
#9  Liver cleansing
Andreas Moritz in his book The Liver and Gallbladder Miracle Cleanse, suggests that ridding the body of substances that "clog up the body's cleansing organs creating a toxic environment" is a wise practice for maintaining good health.
A key component of a successful and safe liver cleanse is 100% pure, quality olive oil such as what has been produced at Olea Estates for over 150 years.  Don't even attempt such a cleanse unless you are completely sure that your olive oil is 100% genuine and first press.
#10 Polish old wood furniture
Why use toxic sprays and polishes on furniture when olive oil on an old rag will do the trick without all the chemicals?   If you have someone in your family that likes to restore old wood furniture, suggest a simple bottle of pure olive oil as the polishing agent.
How many of these uses for olive oil are you practicing in your home?  Do you have any other unusual olive oil uses that you can share in the comments section?
This post was sponsored by Olea Estates.