The best whole food alternatives for the nutrients in high vitamin cod liver oil for those who have dietary restrictions that preclude the consumption of fish due to allergy or food philosophy.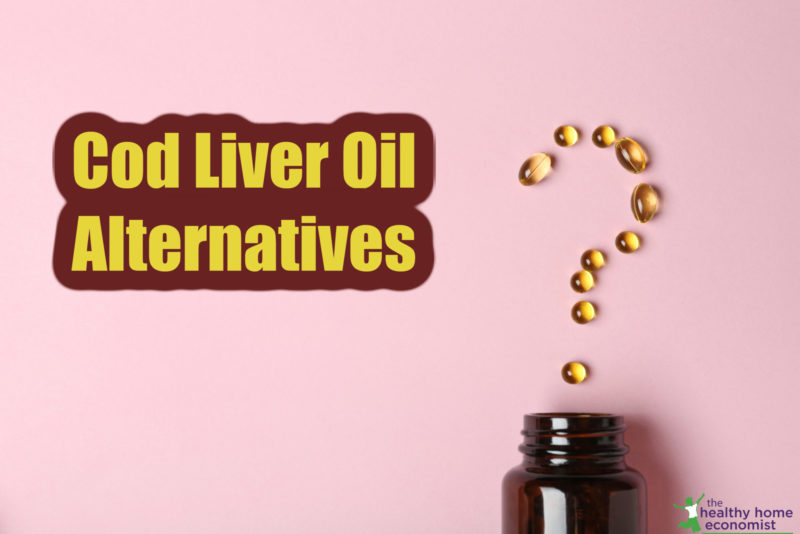 I've received a surprising number of emails recently from people who have a fish sensitivity who are seeking an alternative to cod liver oil in the diet.
This is a request I've encountered rarely in the past. What might be going on? Have these individuals perhaps unwittingly been eating genetically modified salmon? This frankenfood is quite deceptively labeled as "sustainable salmon". Could a fish allergy be an unexpected side effect of consuming this unnatural seafood?
Whatever the reason, sensitivity to fish can certainly make following a healthy diet a bit more challenging.
This is because a small daily dose of unprocessed high vitamin cod liver oil is an easy-to-implement "insurance policy" for health especially during times of high stress.
Raw cod liver oil has been used for centuries to bolster the immune system, particularly during the winter months.
So, what is the best substitute for this whole food supplement when a fish allergy or sensitivity is diagnosed?
The good news is that you can definitely substitute other whole food sources for the nutrients in cod liver oil.
Let's examine each of the critical nutrients in cod liver oil and what non-ocean-based whole foods can best substitute for them.
Substitutes for the Fat-Soluble Vitamins in Cod Liver Oil
Natural vitamins A and D are the most important nutrients in unprocessed brands of fish liver oils.
When we run out of cod liver oil in our home, here is what we substitute for each of these fat-soluble vitamins.
Vitamin A
Hands down, liver is the best source of natural vitamin A.
Eating several ounces of grass-fed liver once a week is the best way to get this vitamin in its natural form in your diet.
What if you cannot stomach liver?
Then raw desiccated liver capsules are the next best thing. This brand and this brand are safe, grass-fed, and tested to be free of glyphosate residue.
One teaspoon of extra virgin cod liver oil contains 3650 IU of natural Vitamin A. (1)
The equivalent amount of Vitamin A in grass-fed desiccated liver is 4 capsules. This amount contains 3500 IU of natural vitamin A. (2)
Vitamin D
There are three natural sources of vitamin D to try if you have a sensitivity to cod liver oil.
Fish Eggs
First, I would suggest wild fish eggs or "roe". Some people that cannot tolerate fish do fine with roe. So, if your sensitivity is not too severe, I would suggest trying them. Note that farm-raised fish eggs contain a fraction of the Vitamin D as wild roe, so be careful with your sourcing!
According to testing by the Weston A. Price Foundation, one tablespoon of fish roe contains approximately 17,000 international units of vitamin D. (3)
One teaspoon of high vitamin cod liver oil contains approximately 350 IU of natural Vitamin D.
Hence, you would only need less than a quarter teaspoon of wild roe to get plenty as an alternative.
Pastured Lard
If your fish allergy is severe, then the next best alternative to cod liver oil is pasture-raised lard. One teaspoon of pastured lard contains approximately 500 IU of vitamin D.
Thus, you would need about three-quarters of a teaspoon of lard as a cod liver oil alternative. Off the spoon would be best to ensure you get enough. You could also cook with it, but you would need to be sure you used enough so that each serving of food would contain a sufficient amount of lard.
I recommend this brand of pastured lard.
Natural Vitamin D Drops
Some people who have a strong fish allergy may also avoid lard for religious reasons. In those cases, I would suggest this brand of natural Vitamin D drops.
The natural vitamin D3 is sourced from pure grass-fed, New Zealand sheep's wool. Each drop contains about 1000 IU of vitamin D. Thus, taking one drop every other day in a small glass of water or juice would be a natural alternative to the daily nutrients from a teaspoon of cod liver oil.
Omega-3 Fatty Acids
In addition to natural vitamins A and D, each teaspoon of cod liver oil contains 1150 mg of inflammation-fighting omega-3 fatty acids.
If you are allergic to fish but can tolerate seafood, I would suggest krill oil as an excellent omega-3 source. This is the brand I prefer.
Some would suggest grass-fed beef too. However, the references I've seen indicate that, while very healthy overall, grass-fed beef does not contain significant amounts of omega-3 fats. Thus, you should not rely on it as a primary source. (4)
If you have a seafood allergy too and cannot do krill oil either, a plant-based omega-3 source is the next best thing.
My favorite source of plant-based omega-3 fatty acids is unrefined walnut oil. I don't suggest flax because it contains hormone-disrupting isoflavones. This article on estrogenic foods triggering precancerous breasts contains more information about why flax isn't a healthy omega-3 source.
I've vetted this brand of walnut oil.
Note that it is important to never heat walnut oil due to the heat-sensitive omega-3 fats. I suggest drizzling a teaspoon on your salads or taking it straight off the spoon. This would give you roughly 600 mg of alpha-linolenic acid (ALA), the plant-based form of omega-3 fatty acids. (5)
Nutrient Synergy
The nutrients in cod liver oil or its alternative whole food supplements are best assimilated and used beneficially by the body in the presence of either the animal or fermented form of Vitamin K2. Thus, it is strongly recommended that you check your diet to ensure you are getting enough of this "X-factor" nutrient.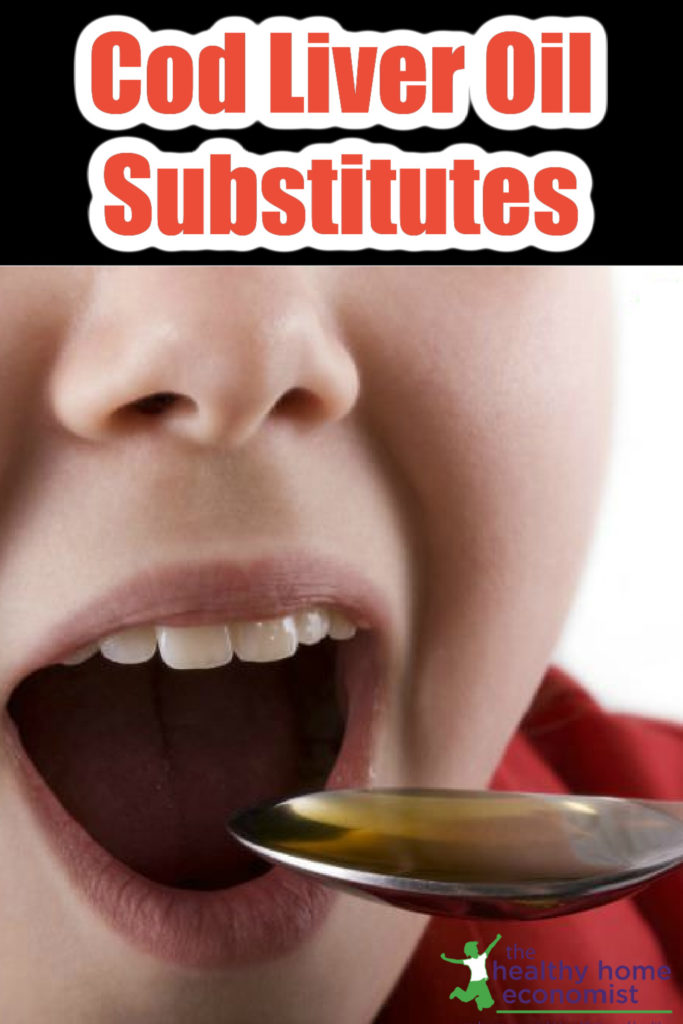 References
(1) Cod Liver Oil Nutrition Label
(2) Beef Liver Nutrition
(3) Sacred Foods
(4) Health Benefits of Walnut Oil Linked to Its Omega-3 Content
(5) Fats in products from pasture-raised and confinement-raised animals