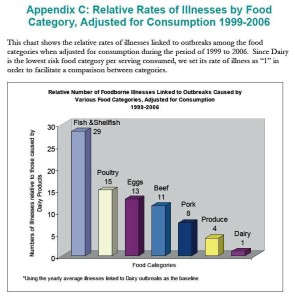 Amid the worrisome and growing problem of bacterial contamination of food, there is some good news.
Dairy products are some of the safest foods for consumers to eat.
The chart to the right from a report by the Center for Science in the Public Interest shows just how low the risk of foodborne illness in milk products is compared with other foods such as seafood and poultry.
Essay by Tim Wightman, President, Farm to Consumer Foundation
Editor's Note:  The following essay by Tim Wightman, sustainable farmer and President of the Farm to Consumer Foundation is a response to the Dodge Superbowl Commercial "God Made a Farmer" that was seen by millions this past weekend.  I have included the commercial here for you to view prior to reading Mr.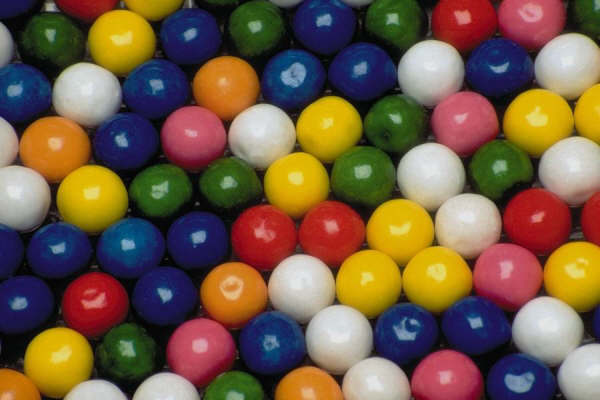 When I was a kid, I loved to chew bubble gum. I remember becoming quite proficient at blowing very large bubbles at summer camp one year.  From then on, chewing bubble gum became a favorite childhood pastime of mine.
While chewing gum once in awhile is certainly not a cause for concern,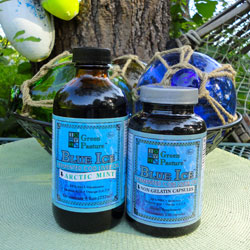 Cod liver oil served a very important purpose in the diet of the early settlers of Newfoundland.   In the age before antibiotics, taking one's daily dose of cod liver oil could mean the difference between life and death if one came down with the flu during Newfoundland's frigid, windy and sometimes unrelenting winters.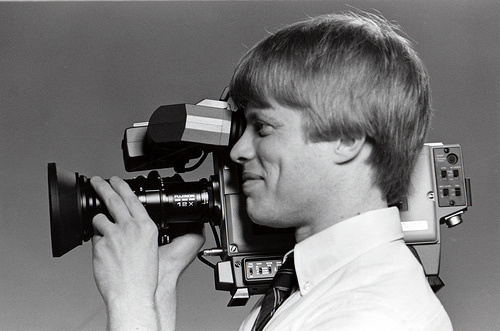 Today is a very exciting day for me because I just received word from Gayle Guyardo, anchor of the NBC Morning Show here in Tampa that a series of Thanksgiving cooking clips that I filmed for the show will start airing tomorrow and continue through Thanksgiving week.   What's even more exciting is that Gayle's Morning Show is picked up by many NBC affiliate stations all across the United States and even a few in Canada!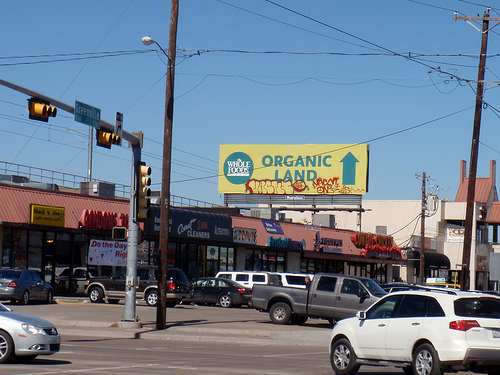 In an announcement that made parents everywhere scratch their heads in disbelief, the American Academy of Pediatrics issued a statement last month questioning whether organic food was really any better for children than conventional food.  The statement, which was published in the Journal Pediatrics, comes on the heels of a highly flawed Stanford University study released in September 2012 touting similar conclusions.
I love to receive emails from readers who are excited to have succeeded in some aspect of Traditional Cooking. Perhaps they made kefir for the first time or they are so proud that their kids raved about the soaked waffles.
While I love to read these emails, it is impossible for me to respond to them all for the simple reason that I spend a significant amount of time each day making delicious,