by Sarah TheHealthyHomeEconomist
March 31, 2012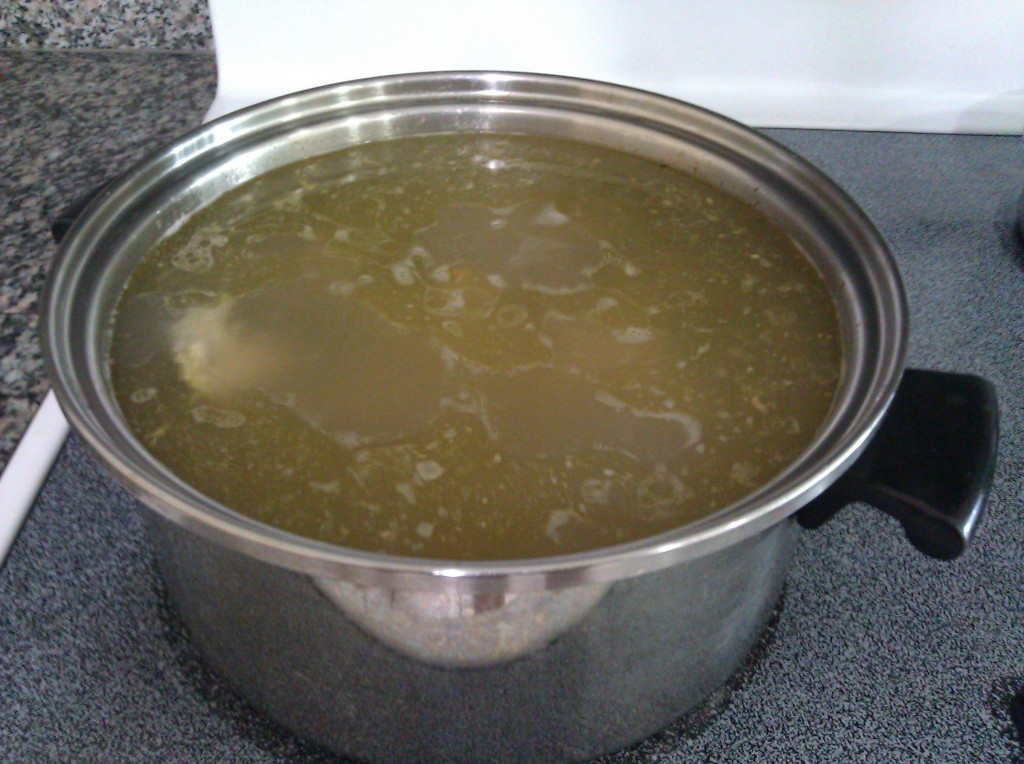 Correct preparation of homemade stock is one of the foundational techniques of Traditional Cooking.
So critical is homemade stock to the ongoing maintenance of health that Dr. Francis Pottenger MD, author of the nutrition classic Pottenger's Cats, considered the stockpot the most important piece of equipment in the kitchen.
Homemade stock is so essential because it contains ample amounts of gelatin, a colloidal substance that attracts digestive juices to itself and prevents gastrointestinal bugs from attaching themselves to the gut wall and wreaking havoc.   Natural gelatin both assists digestion and keeps you well!
107 Comments