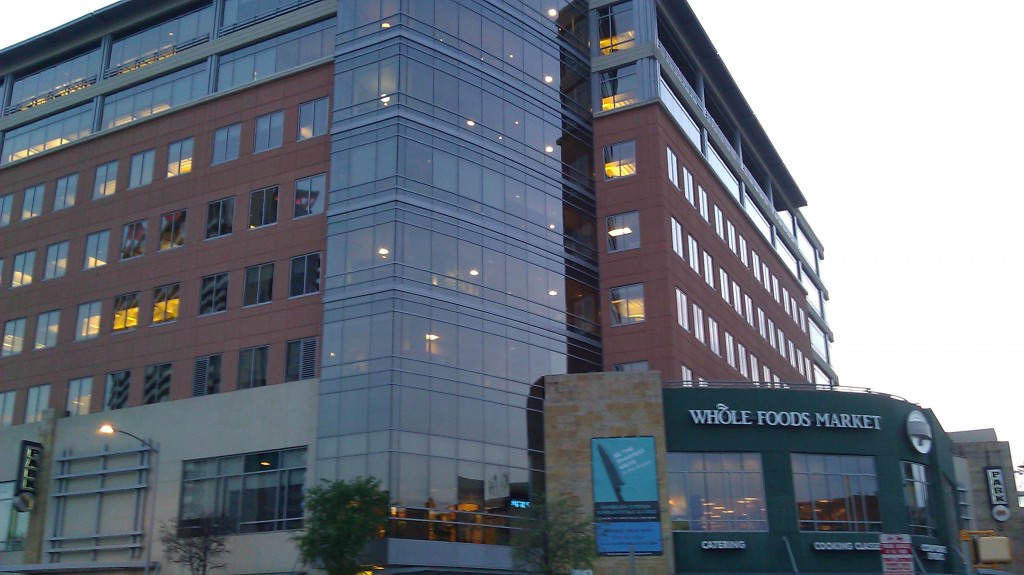 I am currently in Austin, Texas attending the PaleoF(x) Conference being held at the University of Texas. I am having such a great time and enjoying meeting many of the movers and shakers of the Paleo movement which has much in common with the nutritional principles of Dr. Weston A. Price.
I had the pleasure this morning of reconnecting with Nora Gedgaudas, author of the book Primal Body, Primal Mind since first meeting her at Wise Traditions 2010 in Philadelphia.  Nora is one of my favorite leaders in the Paleo movement and hands down one of the most interesting people I've ever met.   I could listen to Nora for 2 weeks straight and never get bored.  She is one fascinating, ultra intelligent lady.
I can't wait to listen to Nora's talk tomorrow.  She told me that she has quite a bit of new information to share since her 2010 talk that I summarized in a post not too long ago called Depression: Your Brain on Sugar.  Her talk tomorrow will no doubt be a highlight of the Conference for me.  I'm sure I will be writing a post or two about it in the not too distant future.
This afternoon, I participated on a panel exploring ideas in Ancestral Nutrition for Babies, Tots, and Children.  Paleo Moms and Dads really get how to feed their children right, although the emphasis on sacred foods from the research of Dr. Price proved very intriguing for many in the audience who stopped by the Weston A. Price booth in the vendor area to seek more information on the subject.
After the sessions closed for the day, I went out to dinner with Kristen of Food Renegade who happens to live here in Austin.  Kristen is a fellow Real Food Media blogger and we had a super time at Kerbey Lane Cafe, a chain of Austin based restaurants that focuses on sourcing its ingredients locally.
Kristen and I shared Kerbey Queso which is guacamole covered with queso and topped with pico de gallo and then dug into Greek herbed lamb burgers wrapped in grilled pita bread with tomatoes, onions, feta cheese and tzatziki sauce.  I'm actually chowing down on the leftovers right now as I type this.   It was so delicious I just had to doggy bag for later what I couldn't finish in the restaurant.
Toward the end of our meal of talking and giggling about blogging and kids, Kristen casually mentioned that she had seen my post on Whole Foods from a couple days before and would I like to go see the Whole Foods Mothership (yes, these are Kristen's exact words).
You see, Austin is coincidentally the headquarters of Whole Foods.  So, Kristen and I pile into her car and drive over to check it out.  I must admit that I was indeed impressed at the sight.   The original Whole Foods grocery store is intertwined with the Whole Foods Corporate Headquarters in one gargantuan mega complex spanning an entire city block in both directions.
Standing in awe on the sidewalk taking in this impressive view, there seemed to me to be no doubt that Whole Foods is indeed another Walmart in the making.
Only time will tell for sure, but as of now, the Mothership clearly has the upper hand over farmers markets and local businesses.
More on PALEOf(x) in the coming days!
Sarah, The Healthy Home Economist