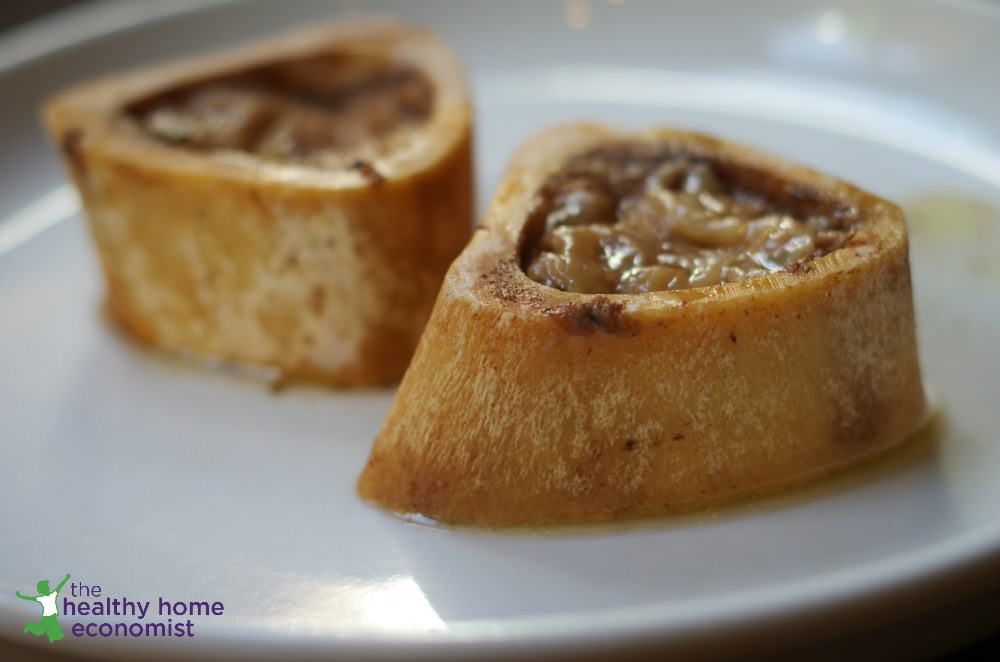 Bone marrow was an important sacred food for the preindustrialized Indian cultures living in the Rocky Mountain range far into the Canadian North during the early 1900's.
Dr. Weston A . Price studied these cultures firsthand and documented in his masterpiece Nutrition and Physical Degeneration that bone marrow was provided as a special dietary ration for growing children and also served as a substitute for milk when necessary.
Bone marrow is not a typical food in the Western diet, but it should be. It is not only one of the most delicious of all the sacred foods, it's also one of the most inexpensive!
Bone Marrow Health Benefits
Not much nutritional analysis of bone marrow has been done to date, but it is more than likely loaded with the MK-4 version of Vitamin K2 and other fat soluble nutrients due to its importance in the diets of healthy Traditional Cultures and also because it is comprised almost entirely of fat.
Bone marrow contains the immune stimulating lipids alkyglycerols which may explain why some children suffering from leukemia quickly experience a return to normal white blood cell counts and improved energy when they consumed this sacred food under the care of Swedish oncologist Dr. Astrid Brohult.
In the easy recipe below, I share my go-to recipe for preparing bone marrow for a quick lunch or dinner. Enjoy!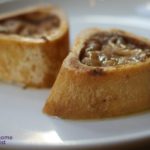 Roasted Bone Marrow Recipe
Easy recipe for roasting marrow bones with serving suggestions for a quick lunch or dinner.
Instructions
Pre-heat oven to 350 F/ 177 C.

Place marrow bones in a glass baking dish.

Bake fro 20 minutes until each piece of marrow is bubbly and browned on top.

Remove dish from oven and carefully scrape marrow out of each piece of bone into a clean, glass bowl using a fork.

Spread marrow on crackers or lightly toasted pieces of sourdough bread.

Cool and refrigerate leftovers.
How to Prepare Bone Marrow Fast (video demo)
In the video below, I show you how to roast bone marrow for a quick, nutritious, and delicious snack or meal.
I also show you my favorite way to serve it for my family.
More Bone Marrow Recipes
Hooked on this sacred food now that you know how delicious it is? Try these other savory ideas for preparing it too.
Sarah, The Healthy Home Economist
Source: Weston A. Price Foundation