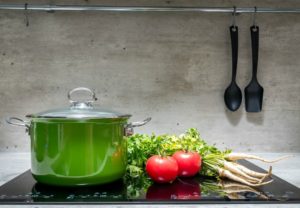 11 Recipes
While our family does not follow a plant based diet, the majority of my soup recipes are vegetarian. The reason is that a bowl of soup heavy on the veggies makes the ideal starter for a meat or egg based main dish.
I've also found that I can get a whole lot more vegetables into my children when I blend them into a soup than when I serve them as a side dish.
If some of your family members like chunky style soups and others prefer blended, try this trick that I've used for years. After making the soup, reserve some chunky style in a separate container. Then, blend the remainder. When dinner rolls around, you will have soup that appeals to everyone regardless of texture preference.
Does soup made with a bone broth base qualify as vegetarian? While not vegan fare, it is definitely accepted by many vegetarians including my Sister-in-Law who has been vegetarian for many decades. You decide based on whose coming to dinner!