Table of Contents

[Hide]

[Show]
Easy recipe for homemade marshmallow that can be shaped into Easter peeps and decorated for a healthy holiday treat for kids.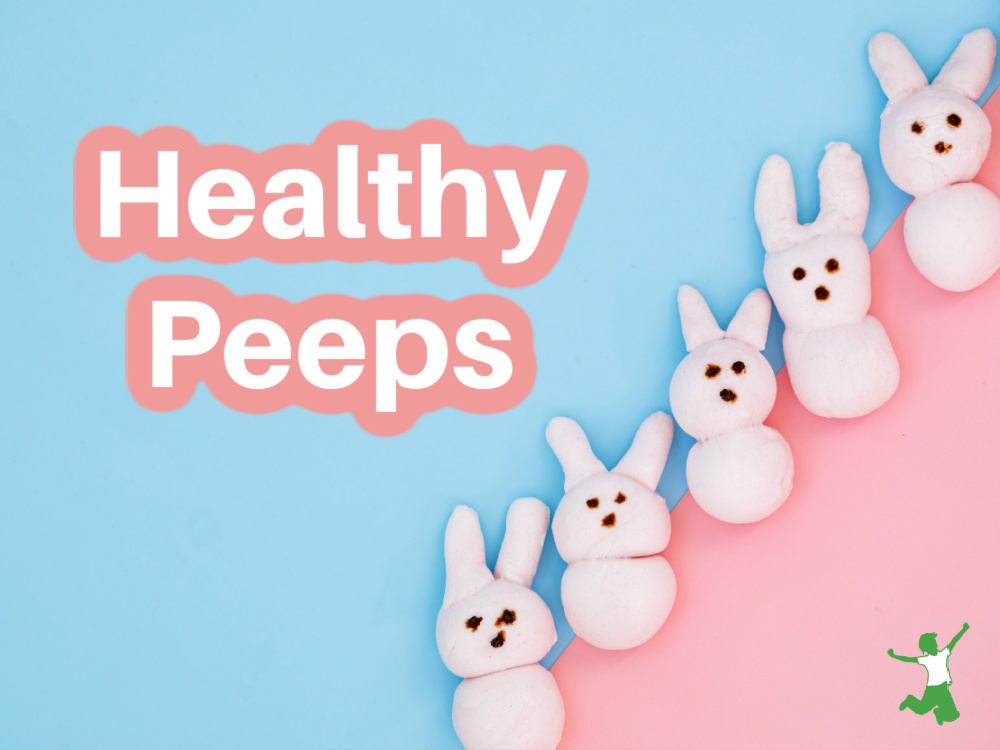 When I was a little girl, my favorite treats to find in my basket on Easter morning were those pink and yellow marshmallow peeps.
I must admit that I still love those little critters. I just no longer indulge now that I know what's in them!
It's a truly stomach-turning list of ingredients: artificial flavors, colors, and GMO high fructose corn syrup among other additives.
Good news! The homemade marshmallow recipe below is a healthier version for your kids! It still contains quite a bit of sugar, so it's a treat to be enjoyed only occasionally.
These homemade marshmallows are also excellent for putting on a stick to roast over an open fire or making homemade s'mores!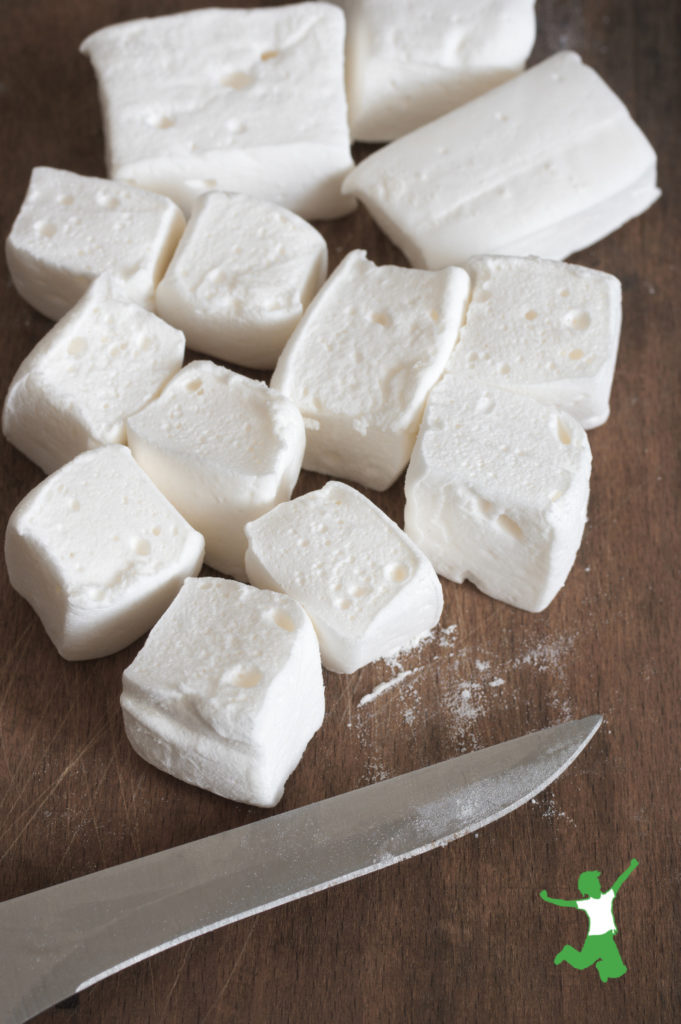 We have a fire pit in our backyard and roasting marshmallows is something we really enjoy doing for birthday parties or just hanging out as a family on a cool evening.
Best Sweetener for Peeps
I realize this recipe has organic white sugar, but marshmallows are white, after all!
Some natural alternatives to white sugar include rice syrup or cassava syrup as they are both light-colored. However, I haven't yet tried them to know for sure if they would work or taste good.
Honey might work if it is extremely mild tasting. It would have to be dissolved in slightly heated water that does not exceed 118 °F/ 48 °C. This is because heating honey isn't a healthy practice.
Another tip. Do not use beet sugar or nonorganic white sugar for this recipe as they are almost always GMO in North America.
The best solution if you wish to avoid sugar entirely is to use date syrup and make fruit-sweetened peeps! They would turn out brownish in color, but some bunnies and chicks are brown, right?
Thanks so much to Linda DeFever, a personal trainer and Chapter Leader for the Weston A. Price Foundation for generously sharing this basic marshmallow recipe!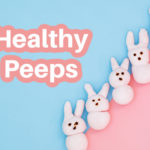 Homemade Easter Peeps Recipe
Easy recipe for homemade Easter peeps, a healthier alternative to supermarket versions with questionable ingredients. Only 3 basic ingredients!
Total Time
4
hours
10
minutes
Instructions
Place 1/2 cup water in a large bowl and sprinkle the gelatin over it in an even manner. Let sit for a few minutes.

Put the sugar and the other 1/2 cup of water in a small pot and bring to a boil while stirring. Once the mixture is a rolling boil (or 242 F/ 117 C with a digital food thermometer), pour the hot sugar water mixture over the gelatin/water mixture and beat with an electric mixer for about 10 minutes until the combined mixture turns into marshmallow with peaks.

If adding optional food coloring, add required amount to achieve desired color during the whipping phase with the electric mixer.

Pour marshmallow mixture into a 9×13 glass dish that has been coated with a tiny drizzle of coconut oil to prevent sticking.

Let it sit on the counter for several hours until firm.

Remove cooled and set marshmallow from dish in one large piece and place on a large cutting board. Form desired shapes with kitchen scissors or press out peeps with small stainless steel bunny cookie cutters. Decorate if desired. Chia seeds or tiny chocolate chips make cute eyes and nose.

If using marshmallows for roasting over a fire, simply cut into rectangles.

Store marshmallows and/or peeps in an airtight container in the pantry for several weeks.