by Sarah TheHealthyHomeEconomist
May 30, 2014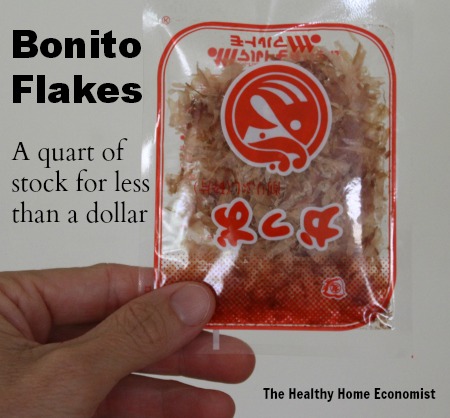 "Fish stock will cure anything"
"Good broth will resurrect the dead"  
 ~ South American proverbs
Fish broth made from bonito flakes is an easy, fast and highly economical stock.
It is delicious to sip alone or as a base for soup as used traditionally in Japanese cuisine.
I personally feel that fish stock is a must to teach your children before they leave home. It is so easy to make, and absolutely the fastest of all traditional broths.
27 Comments