by Sarah TheHealthyHomeEconomist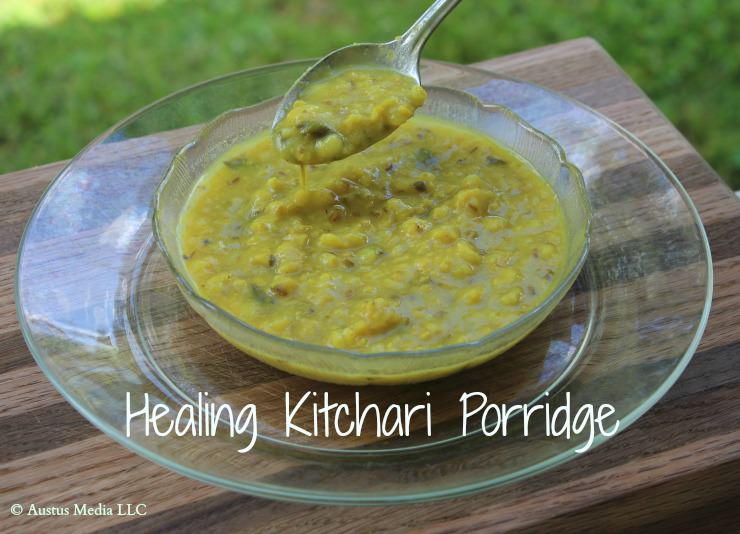 The small, locally owned health food store where I have shopped for nearly 20 years has a wonderful deli and juice bar that is a favorite of the locals. I frequently drop in to see what homemade soups are available on the hot bar as my family consumes so much soup and broth that I sometimes find it difficult to keep up on busy weeks.
Recently, I've noticed that the hot bar has featured a pot of kitchari every single day I've dropped in (which is several times a week) without fail. This was exciting to me, as kitchari is one of the very first traditional dishes I learned about when I began cooking at home and stopped eating out so much at the urging of my amazing doctor at the time, who was both an Ayurvedic physician and an MD.
It's so neat when something a bit obscure that you've enjoyed for a long time starts to mainstream!
Kitchari is a nutritious, tasty and very digestible dish that Indian mothers frequently make for their children when they are feeling under the weather. The soothing nature of this healing and nourishing porridge makes it perfect for a light supper, a brief kitchari fast to rest the digestion, or to take to convalescents and mothers who have recently given birth.
22 Comments