by Sarah TheHealthyHomeEconomist
December 28, 2013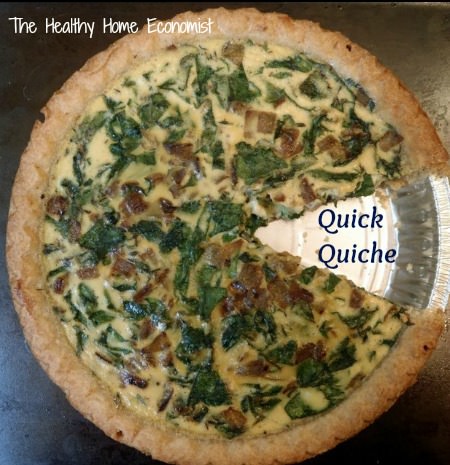 The holiday weekend is here and for many of us, family and friends will be dropping in to visit. Or, you may be doing the visiting yourself. Here is a fast, easy, and delicious quiche recipe to share with those who drop in for a chat.
I use leftover steamed veggies to make this dish super fast and easy. You can use whatever veggies you want. My favorite combinations are asparagus/red pepper or broccoli/onion.
I like the Wholly Wholesome brand of organic pie shells if I don't have the time to make it myself. Many healthfood stores carry them. These pie shells are made with a healthy traditional fat and have no questionable ingredients.
11 Comments