by Sarah TheHealthyHomeEconomist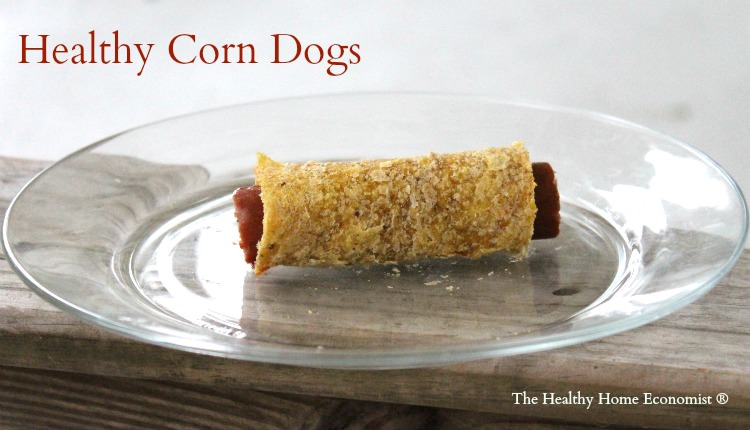 When I was a kid, a corn dog on a stick dipped in ketchup was one of my all time favorite foods.
Corn dogs as food?   Mmmmm.
Well, maybe not food!
"Ingestible" might be the more appropriate term here!
Even the supposedly "healthy" corn dog brand I checked out recently at the healthfood store was not acceptable. These healthfood store corn dogs contained sugar, soy flour and corn flour (all most likely of GMO origin), not to mention the unbelievably high price for a pack of 4!
While commercially produced corn dogs are a junk food unmatched by almost any other (ok, maybe sports drinks are just as bad or worse), you can make this quintessential factory food healthy if you choose whole ingredients that haven't already been fractionated and repurposed into ingestible status.
15 Comments