by Sarah TheHealthyHomeEconomist
July 15, 2014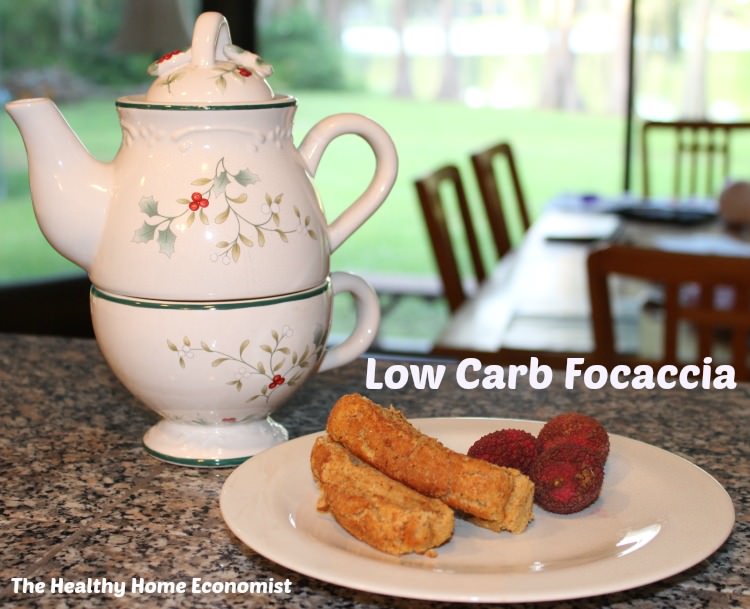 I've been puttering around in the kitchen this summer experimenting with different gluten free and grain free flours both alone and in combination.
Learning how to easily bake delicious breads, cookies and pastries with various flour combos – both grain and non-grain based – is something I am very much interested in mastering.
My reasons are mostly practical …. baking is a very easy way to successfully incorporate a variety of grains and nuts into my family's diet.  For example, one of my children won't eat almonds but will happily eat the ginger snaps I make with sprouted almond flour.
I must admit, though, experimenting with flours is just plain fun even when a dish doesn't turn out exactly as I had hoped!
Low carb focaccia is one recipe I recently made which my family thoroughly enjoyed.  You can see the focaccia end result in the picture above paired with seasonal, organic lychee.
5 Comments