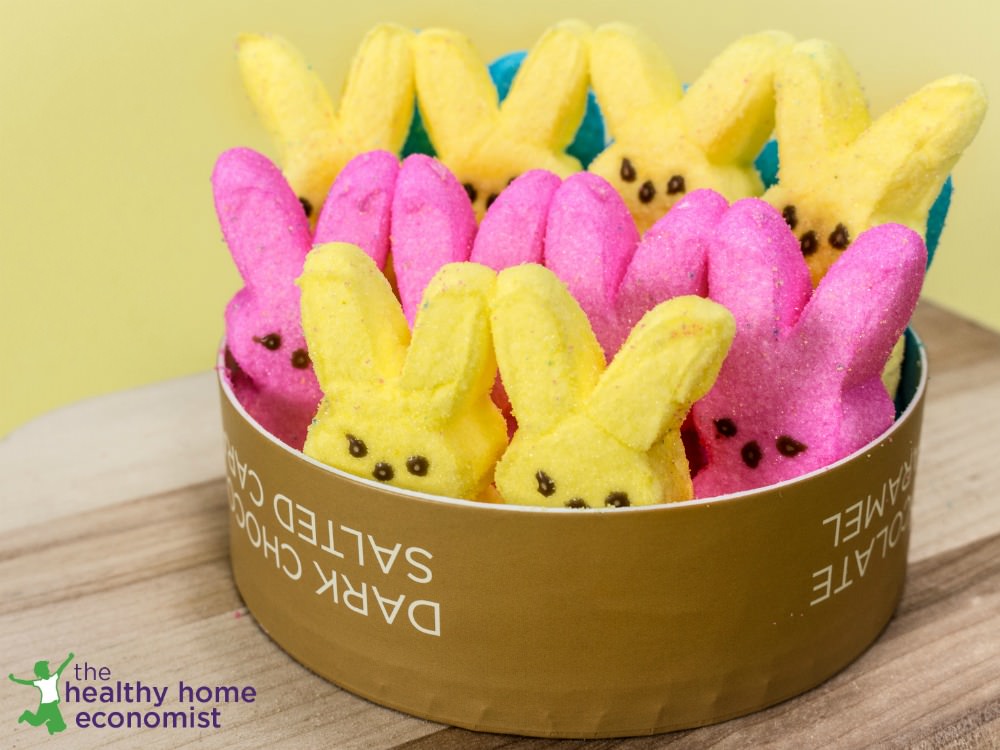 As you might expect, my family doesn't tend to go overboard with the treats on holidays where the indulgence of everything sweet typically runs rampant in households with kids.
With yet another candy-filled holiday coming up soon, I found myself pondering how to best fill the kids' Easter baskets with healthy treats without guaranteeing myself a house full of sniffles. Reiterating the lesson of moderation is also high on the list. I don't think it is ever a good idea to let kids eat candy and sweets in an unrestrained manner. Letting kids eat candy and sweets at will and without limit can definitely lead to an unbalanced approach to eating as they grow older.
The goal is to choose healthy treats that are delicious, but at the same time, do not contain high fructose corn syrup, additives, chemicals, or artificial colorings/flavorings of any kind. I also favor putting just a few items in the basket even if all qualify in the "healthier" category. Why do kids need piles of candy?
Why aren't just a few pieces enough? Those of you who have read my Valentine's Day Rant know that this is a very tall order especially with the boatload of candy each child is likely to come home with from school!l
With these goals in mind, here are the candies I have chosen for my kids' Easter baskets this year (of course, I will put little non-edible gifts in there too, but this blog is focusing on healthier types of treats):
Heavenly Organics Raw Honey Mint Patties
Ingredients: Raw organic honey, unsweetened chocolate, peppermint oil
These little chocolate patties blow away the corn syrup sweetened "York Peppermint Patties" by a mile. Your kids will be thrilled with them too. They taste fantastic. If your local health food store doesn't have them, ask them to start stocking them. What a great treat for Moms and Dads too!
Yummy Earth Organic Lollipops, Gummy Bears, and Other Candies
Each pop contains organic evaporated cane juice, organic tapioca syrup or rice syrup and real fruit extracts. Of course no corn syrup, artificial flavors or colors. Many flavors to choose from including Pomegranate Pucker, Wet-Face Watermelon, and Strawberry Smash. These lollies taste terrific and the real fruit flavors are so distinctive compared with the imitation flavored Dum-dums and Blow-Pops.
The Gummy Bears make a great replacement for jelly beans, especially if you put them in little plastic eggs to decorate the basket.
Happy Easter!