Easy recipe for tangy and creamy dill sauce made with five whole ingredients and ready in minutes that is perfect for drizzling on chicken, white fish, or salmon fillets.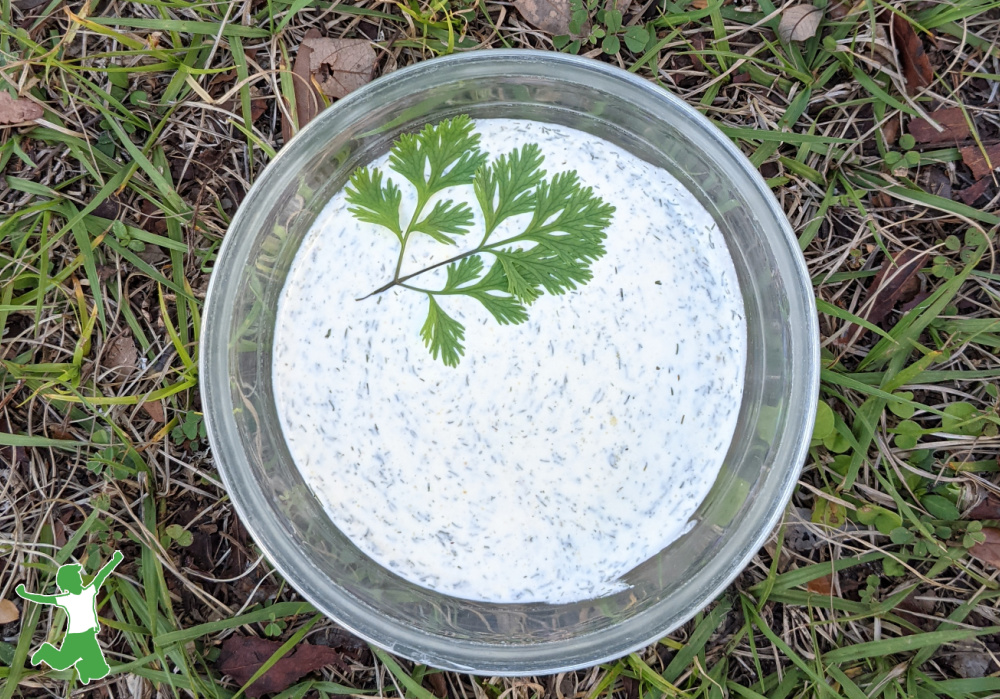 Healthy homemade sauces are the secret to making dinner interesting and tasty night after night to avoid the constant temptation of take-out.
A physician friend of mine says that he rarely sees a patient who eats out a lot who is healthy, off all medications, and a normal weight. This is because restaurants (unless high-end with a legitimate chef on staff), use highly processed ingredients.
Convenience definitely has a price.
The worst of these are unhealthy fats, notably restaurant-grade olive oil. The dirty little secret is that it's actually only 25% EVOO with toxic canola comprising 75% of the blend.
Not only is avoiding typical restaurant fare except for the rare occasion necessary to be healthy anymore. You must also know how to make your own sauces to keep home-cooked meals from becoming boring.
Watch out for commercial sauces, though. They are, by and large, a minefield of factory fats, additives, and chemicals. If you dare to take a look, you are certain to be quite shocked!
The good news is that you will find it isn't hard to make your own. As a bonus, it will add loads of enzymes and probiotics to the meal. This results in easier digestion of the cooked portion.
Whether you are new to making your own sauces or need a fresh idea to try, this creamy and tangy dill sauce is one for the regular menu.
My favorite way to use it is on seafood…either whitefish or salmon.
If you don't cook fish fillets that often because they need to be done perfectly to taste good, then try my method for cooking fish in a toaster oven for melt in your mouth tenderness every time.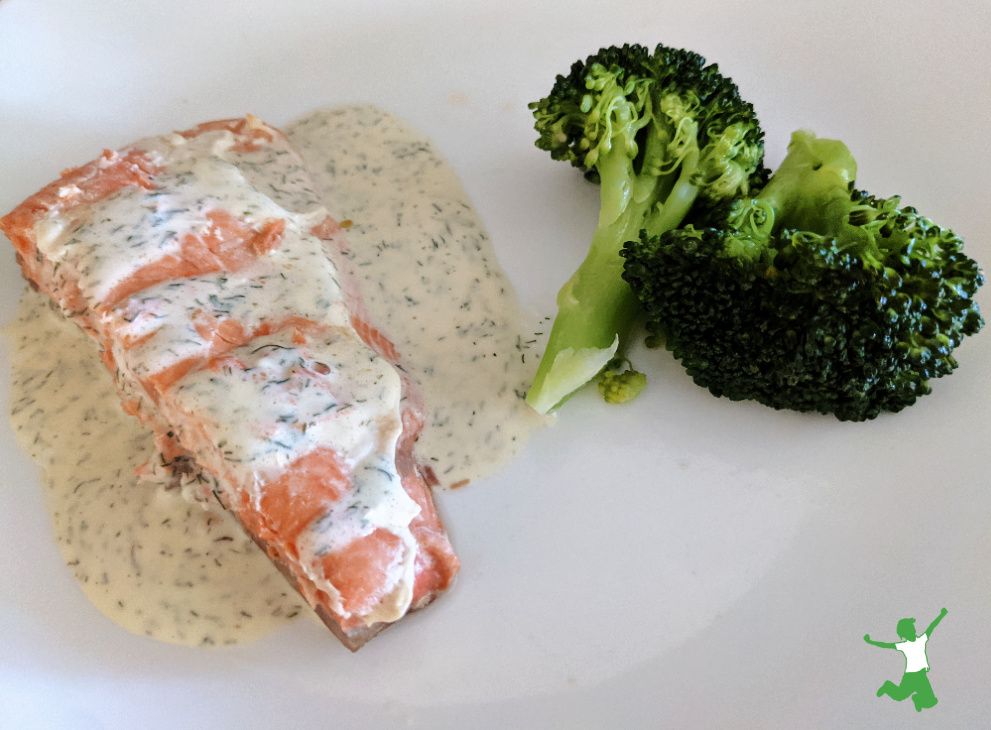 This sauce would also go well with chicken.
I make dill sauce with homemade 24-hour kefir as the base. However, if you don't make your own, I would advise against using commercial brands. They are too runny from improper fermentation.
Substitute whole milk plain yogurt for the kefir if needed. Raw yogurt made in a slow cooker is the easiest and healthiest yogurt to try. The texture of commercial organic plain whole milk yogurt works fine too. However, the results will be a bit less tangy because of inadequate fermentation.
Mayonnaise made at home with avocado oil is the second ingredient. If you don't make your own mayo, there are fortunately good brands to buy which was not the case even a few years ago. I suggest my favorite in the recipe below.
Blend in a bit of dill weed, garlic, and sea salt. Your creamy dill sauce is ready in a matter of minutes!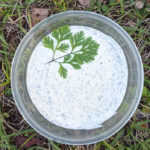 Enzyme-Rich Creamy Dill Sauce
Easy recipe for tangy and creamy dill sauce made with five whole ingredients that is perfect for drizzling on white fish, salmon or chicken.
Instructions
Mix all ingredients in a small bowl.

Store leftovers in a glass container with a lid. Will last a week refrigerated.
Nutrition Facts
Enzyme-Rich Creamy Dill Sauce
Amount Per Serving (1 Tbl)
Calories 47
Calories from Fat 41
% Daily Value*
Fat 4.5g7%
Carbohydrates 1g0%
Protein 0.5g1%
* Percent Daily Values are based on a 2000 calorie diet.