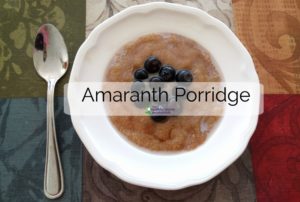 11 Recipes
Breakfast porridge in Western culture almost always means a dish that is based on oatmeal. A quick survey of the supermarket and healthfood store proves this point. Note how many different types of instant oatmeal packets and quick oats are on offer!
If oatmeal isn't your thing, you need a mix-up, or are grain free, the porridge breakfast ideas below give you something new to try!
There are many seeds and grains from around the world that make excellent hot cereal. Along with instructions to make basic oatmeal, these breakfast porridge recipes are prepared and cooked the old fashioned way so that optimal nutrition is obtained and you stay full all the way to lunch. Enjoy!