Table of Contents

[Hide]

[Show]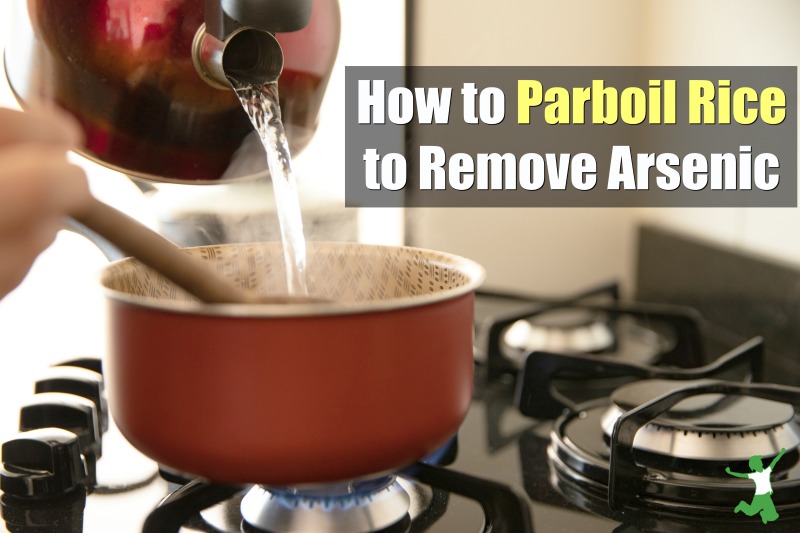 Rice is a staple food for more than half of the world's population. Alarmingly, arsenic is a widespread contaminant in rice crops that is getting increased attention as a risk factor in the development of cancer.
Studies in recent years have focused on testing various cooking techniques as a way to reduce levels of this heavy metal in brown and white rice. Parboiling and then refreshing the water before cooking is the most recent method yielding encouraging results.
Parboiling with Absorption Method
What is parboiling? This cooking technique involves boiling food briefly as the first step in cooking.

When parboiling rice, scientists from the peer-reviewed journal Science of the Total Environment suggest a variation called "parboiling with absorption method" or PBA as the best approach for lowering arsenic levels. (1)
This method also enhances beneficial levels of resistant starch.
To implement PBA in your home kitchen, simply cook brown or white rice in pre-boiled water for five minutes. In other words, bring the water to a boil before adding the rice.
Then, drain the rice and refresh it with cool water. The last step is to simmer the rice on a lower heat until all the water is absorbed.
Dr. Manoj Menon and his team of researchers found that parboiling in this manner removes over 50% of the arsenic in brown rice and 74% in white rice. In addition, micronutrient levels remain unchanged. (2)
Soaking Rice vs Parboiling

While implementation of the parboiling with absorption method is certainly fast and convenient, it is important to realize that soaking rice before cooking is a superior method to remove the most arsenic possible.
To accomplish this, researchers recommend mixing five parts water to one part rice and soaking for several hours. Then, the soaking liquid is discarded and the rice is rinsed thoroughly. Finally, rice is cooked as usual in fresh water. These steps combine to reduce arsenic levels by 80%. (3)
The safety of using rice water for gastroenteritis is significantly enhanced by taking this precautionary step as well.
In sum, it is best to employ an extended soak and rinse before cooking to ensure the safest pot of rice possible. This technique also produces the additional benefit of highly digestible rice for maximum mineral absorption.
However, it's good to know that a quick, five minute parboil followed by cooking the rice in fresh water will produce nearly the same results on busy days.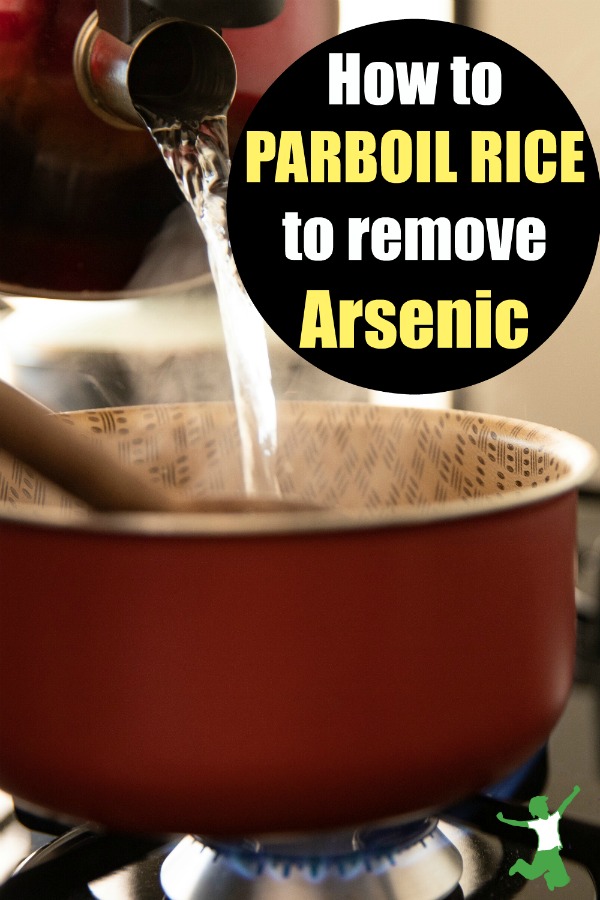 References
(1) Improved rice cooking approach to maximize arsenic removal while preserving nutrient elements
(2) New way of cooking rice removes arsenic and retains mineral nutrients, study shows
(3) Should I worry about arsenic in my rice?