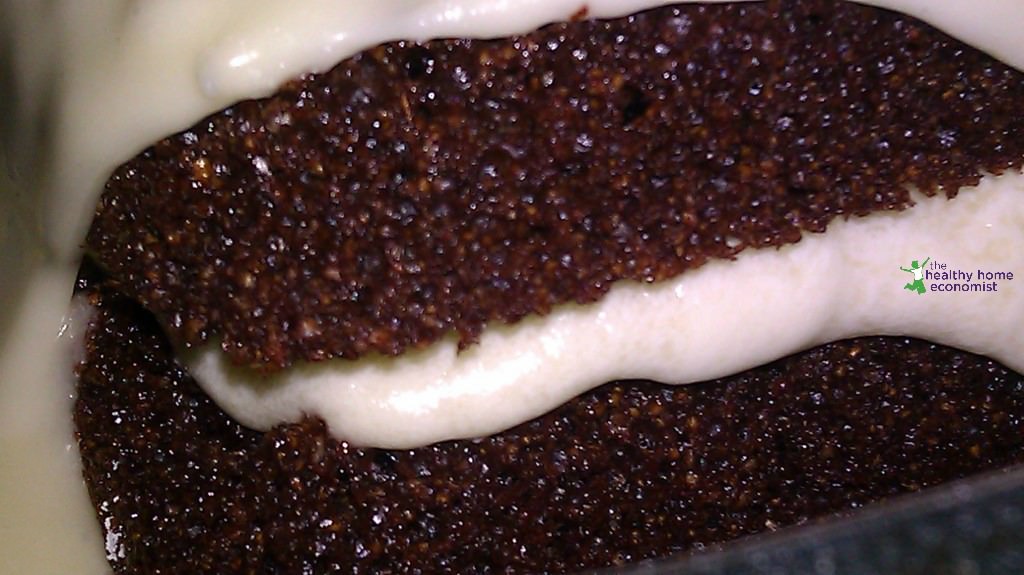 Bet you never thought that a birthday cake could be nutrient dense! Well, it can and your kids will be smacking their lips and loving every crumb on their plates! When my children have a birthday, I make traditional butter frosting for their birthday cake with deep yellow grassfed butter – preferably raw.
Remember that video lesson I posted on how to make raw butter?
That exact container of raw butter that I showed on camera at the very end was used just a few days later for making the birthday cake buttercream frosting shown in the picture above for my new 10 year old.
Homemade Butter Frosting
If your kids won't eat much butter, a lovely homemade cake slathered with butter frosting is a great way to get a bunch of this sacred food into their little tummies. My children enjoy it atop devils food cake.
You're going to make a cake anyway, so why not make it as full of nutrients as possible. Let me also just share with you that butter frosting made with pastured, raw butter is to die for!
You can even make homemade powdered sugar with a whole sweetener like coconut or cane jaggery, sucanat, or palm sugar. Although very healthy, I do not recommend date sugar as it does not dissolve well in frosting recipes.
To make, simply powderize it in your food processor or blender first and use that to blend with the raw butter for an amazing cake topping that will please everyone at the party!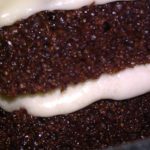 Traditional Butter Frosting Recipe
This traditional recipe for butter frosting is full of healthy fats and uses a whole sweetener that you can feel good serving as the perfect topping for that special cake.
Instructions
Thoroughly powderize whole sweetener of choice (sucanat, jaggery or coconut sugar) in a food processor or blender, sift and measure into a bowl until desired quantity is reached and set aside.

If you cannot get the sugar to powderize sufficiently or do not care for the taste of molasses, use sifted organic powdered white sugar instead.

In a large glass bowl, whip butter until creamy and fluffy. Gradually beat in 3 cups of the powdered sugar.


Slowly beat in the milk and vanilla. Beat in the remaining sugar and add additional milk to obtain the desired spreading consistency to the butter frosting.

Spread the butter frosting on the cake as desired or just enjoy it off the spoon!
Recipe Notes
Never use nonorganic powdered sugar in North America as it will almost certainly contain GMO beet sugar.
Sarah, The Healthy Home Economist