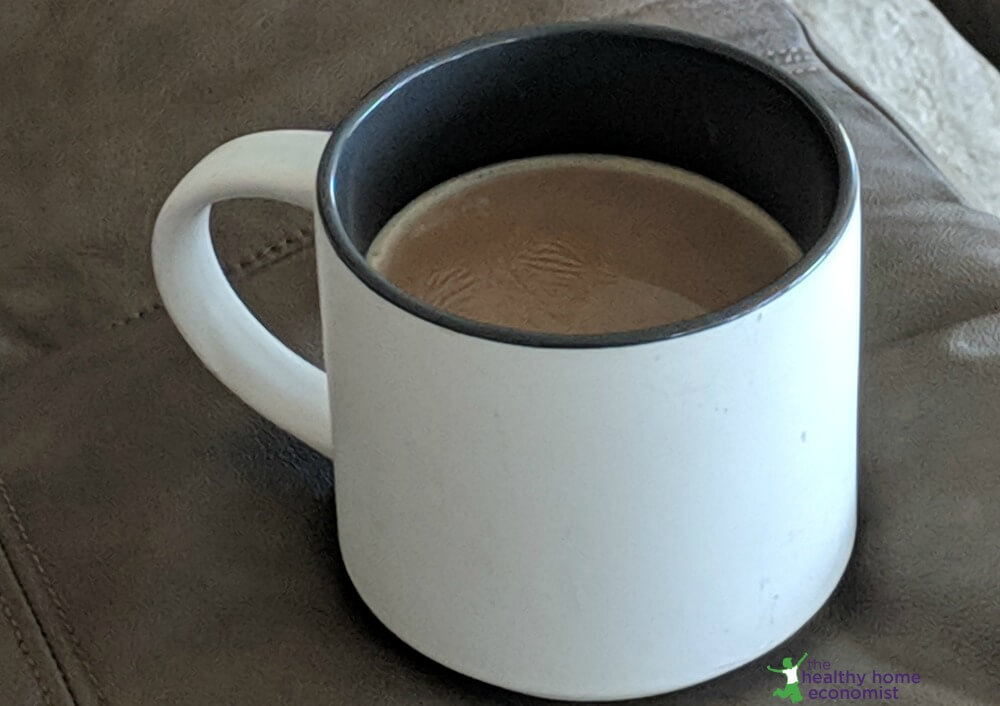 If that addictive Starbucks vanilla latte habit is burning a hole in your wallet and your health, I've got a tasty and nourishing alternative for you to try!
My homemade vanilla latte is caffeine-free and sweetened with fruit (pure date syrup).
It is crazy delish, and I think you will love it!
Healthy Vanilla Latte. Is it Possible?  Y-E-S
This healthy vanilla latte contains only 8 grams of added sugar (as fruit!) per serving. A Starbucks vanilla latte (tall) contains more than three times as much (as gut destroying GMO sugar ?)
If you order a grande, there are more than four times as much added sugar!
Not to mention the 150 mg of caffeine (YIKES .. that is a lot), the toxic additives in the vanilla syrup, the unnecessary waste of that environmental disaster known as the disposable cup, and the hard-earned money you could be spending on something much healthier …. like organic veggies or grass-fed meats!
So if your goal this year is to step it down from an expensive, health robbing Starbucks habit, give this vanilla latte recipe a go!
Bonus: No special equipment is needed. All you need is a small pot to heat the milk of your choice on the stovetop.
I also recommend investing in a top-quality, insulated, reusable coffee mug with a lid that you can take with you in the car and to work that will keep your vanilla latte hot to the very last drop! It will last for years. You will easily pay for it in less than a week by ditching Starbucks!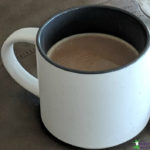 Homemade Vanilla Latte Recipe
Try this healthy recipe for a homemade vanilla latte, the perfect substitute for those high (GMO) sugar, additive loaded commercial versions such as Starbucks.

Instructions
Pour milk into a small pan and turn on high heat.


Add Dandy Blend powder (healthy, herbal coffee alternative) to a large mug. Mix thoroughly with hot water.


When the milk is frothing, immediately pour into the mug and stir briefly to mix.


Sprinkle on optional freshly ground cinnamon and enjoy!

Recipe Notes
Substitute a healthy milk alternative for the dairy milk if you prefer. I do not recommend non-dairy milks from the store packaged in cartons because the packaging is toxic (lined with plastic ... liquids poured in at boiling hot temperature) and the synthetic vitamin fortification.
Note that the dandelion in the Dandy Blend is detoxifying and very very healthy ... but you may experience detox symptoms at first. So go slow!
Nutrition Facts
Homemade Vanilla Latte Recipe
Amount Per Serving (12 ounces)
Calories 158
Calories from Fat 54
% Daily Value*
Fat 6g9%
Carbohydrates 19g6%
Protein 6g12%
* Percent Daily Values are based on a 2000 calorie diet.