Delicious, healthy and creamy chai latte recipe made with either caffeinated or caffeine-free tea and blended with frothy milk and a fruit only sweetener.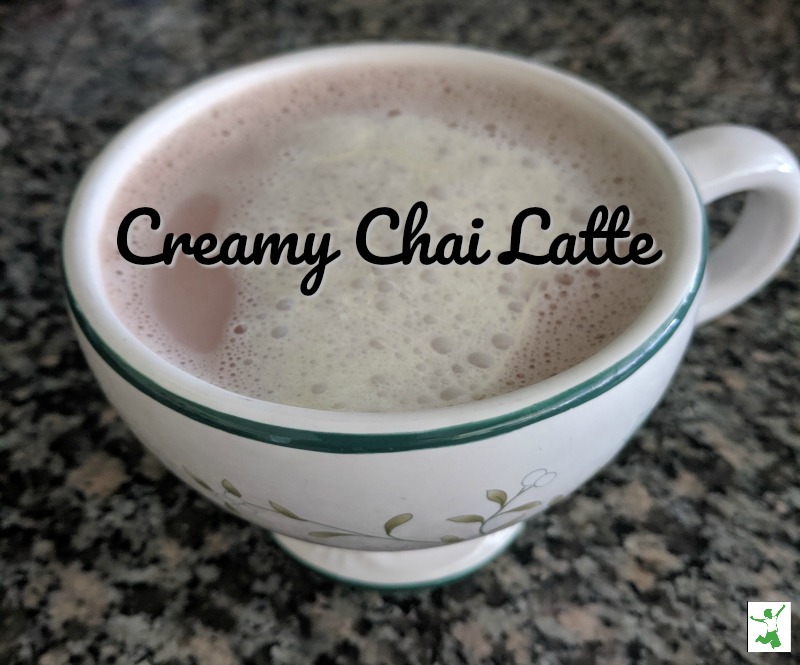 If you've been reading this blog for any length of time, you know that I love hot beverages made with a variety of dairy and nondairy milk. I've posted a number of healthy latte recipes over the years, but never one using chai tea!
Truth be told, I really don't like chai tea when blended with water alone. While I enjoy the taste of Indian spices, they just don't appeal to me as a hot tea.
However, when you make chai tea into a latte, it is nothing short of delicious!
What is Chai?
Chai is the Hindi word for tea. Around the world, it has evolved into a variety of tea blends. Typically, a base of black, green, or herbal (such as rooibos) is mixed with Ayurvedic Indian spices such as ginger, cinnamon, cardamom, and cloves. This creates a stimulating beverage when steeped in hot water or milk to warm and invigorate the body.
Ultimately, traditional chai beverages can vary from town-to-town and family-to-family, there is no one tea blend that defines chai.
This version that I've been making at home recently has become my favorite latte to enjoy during the seemingly endless weeks of COVID lockdown.
Caffeinated or Decaf?
Is a chai latte caffeinated or caffeine free? You can make it either, as it turns out!
Source regular chai made with black or green tea if you prefer a caffeinated boost (preferably organic since tea leaves readily absorb toxins from soil). This brand is excellent.
This decaf chai is what I prefer to use instead. The base is rooibos, a naturally caffeine-free herb, which, in my opinion, is more flavorful than using a decaf black tea as the base.
A good practice if you're not sure of your brand is to cut open the tea bags and steep in a stainless steel tea filter due to the widespread issue of microplastics in tea bags.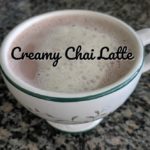 Chai Latte Recipe
India's chai tea blended into a hot latte sweetened only with fruit for a healthy treat that is both energizing and stimulating to the senses.
Instructions
Bring filtered water to a boil preferably in a tea kettle instead of the microwave.

Pour 1/2 cup boiling water into a large coffee mug and add chai tea using a tea infuser or mini tea infuser kettle.

Let steep for 3-5 minutes until tea is very strong and black.

Stir in date syrup and optional vanilla stevia.

Pour 1/2 cup milk into a small saucepan and turn on medium heat. If using raw milk, heat only to 117 F/47 C (use a digital food thermometer) and then remove from the heat and promptly pour into the coffee mug to top the triple strength chai tea. Otherwise, if using pasteurized milk, heat the milk to a steamy, frothy state and then top.