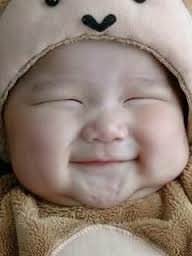 Last week's post about the right way to feed babies purposely excluded a discussion about whether babies should get a cod liver oil supplement.
The reason for the exclusion is because, at the time I wrote the article, I was not sure about the current position of the Weston A. Price Foundation, the only organization I know of that puts out a recommendation on the subject.  I considered adding the information which follows to the comments section of last week's post, but then decided that it was such an important issue that I should devote an entire article to it.
Changing Manufacturing Process
In recent years, a number of companies that produce cod liver oil have cheapened their manufacturing process to either remove natural vitamins A/D and replace them with synthetic versions, reduce the amounts of A/D, or both.    For example, Carlson's brand of cod liver oil used to be recommended by the WAPF only to be dropped from the list because this brand no longer contains enough vitamin A to support robust health.
One company, Green Pastures, refused to cheapen its product and stopped using a Norwegian manufacturer a few years back because the natural vitamin A/D was going to be replaced with synthetic versions.   The owner of Green Pastures has since developed a method for fermenting cod liver oil and processing/purifying the product with no heat.   The resulting product is a far superior brand of cod liver oil to anything on the market today and mimics the cod liver oil used historically prior to the advent of industrialization some 150 years ago.  However, this fermented cod liver oil does contain some beneficial lactic acid which can produce a mild burning sensation on the back of the throat for about 10% of folks who take it.
Should Babies Get Cod Liver Oil?
Based on the ever changing manufacturing process, what brands are actually currently appropriate for babies?   In addition, what is the appropriate dosage for a young child given that the daily recommended intake of Vitamin D has increased significantly in recent years?
When my children reached 3 months old, I started giving them 1/4 tsp of Green Pastures Blue Ice high vitamin cod liver oil daily with an eyedropper.   Green Pastures' high vitamin cod liver oil at that time was not fermented so there was no risk of a mild burn on the back of the throat.   As explained above, Green Pastures no longer offers this product line due to a parting of the ways with their industrialized Norwegian partner.   The product line now only includes the superior, fermented line of high vitamin cod liver oil.
Not sure about whether the Green Pastures fermented cod liver oil was appropriate for babies, I emailed Sally Fallon Morell (President of the Weston A. Price Foundation) about it.
She told me that her grandson has been getting 1/2 tsp (approximately 1500 IU vitamin D) of the fermented cod liver oil (find it here) on a daily basis with no problem since the age of 3 months.  This is a significantly higher dose than I gave my own children, but then again, the appropriate daily dosage of vitamin D for children has increased significantly in recent years as more remarkable information about this nutrient has been revealed.
Krill Oil Not a Good Sub for Cod Liver Oil
Do not use krill oil as a substitute for cod liver oil as the krill oil manufacturers do not reveal how much vitamin A/D is in their product.   Similarly, plain fish oil is not a desirable substitute as it is a highly industrialized product (processed at obscenely high temperatures) and contains no natural vitamin A or D whatsoever.  Fermented cod liver oil is so far superior to anything else on the market, there really isn't any reason to consider any other brand, in my opinion.
To eliminate any possibility of a mild burn on the back of the throat with the fermented cod liver oil, it is recommended to put the 1/2 tsp daily dosage in a bottle of expressed Mother's milk (or homemade baby formula if you are not able to nurse or have adopted a child) starting at age 3 months.     As the child gets older, an eye dropper or spoon can be used.   A bit of cream can be added to soften the effect of the lactic acid on the throat.    My children all take the fermented cod liver oil right off the spoon and chase with water.   My youngest transitioned to this approach at age 2 with no trouble.
Whatever you do, please consider this very important supplement for your baby from a very young age.  The benefits of adequate vitamin A and D in a child's diet are significant and numerous, including healthy bone structure, higher IQ, increased lung capacity, lowered risk for autoimmune disease, and markedly reduced risk for respiratory infection among many others.
If you have a creative way to get cod liver oil into your babies and children that would be helpful to share, please add in the comments section below.   I would be very interested to hear of your experiences as I'm sure other readers would as well.
Sarah, The Healthy Home Economist
Subscribe for Updates
Subscribe today and gain access to my exclusive & FREE weekly newsletter packed with the latest health news, Real Food recipes, video how-to's, special discounts and much more!