by Sarah TheHealthyHomeEconomist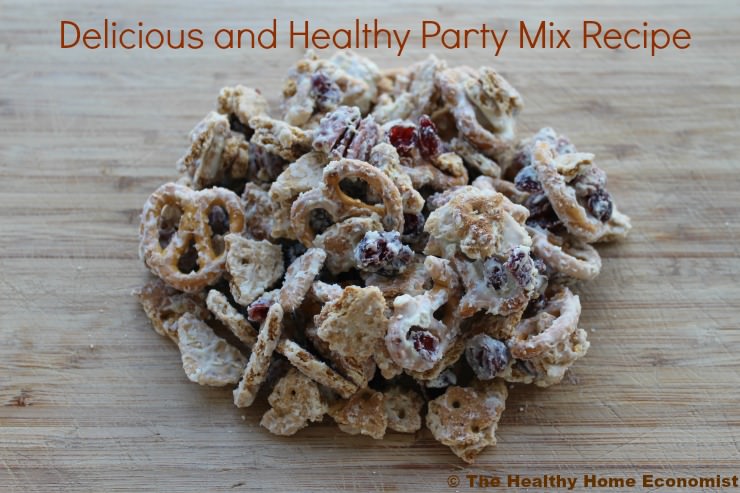 If it's happened to me once, it's happened to me a hundred times ….
I try this snack or dish that I absolutely LOVE, only to investigate the ingredients and discover that this is something I would never, ever make for my family at home.
This happened to me last year when I tried a popular party mix for the very first time at one of my kid's school events. It was to die for. This particular party mix recipe is made in vast quantities by over a dozen Moms and served every year at a large and well attended function.
This party mix was so good that I ate it (more than I should have!). This even though the ingredients were such that I knew I was going to seriously pay the piper the next day (or two, or three).
23 Comments