by Sarah TheHealthyHomeEconomist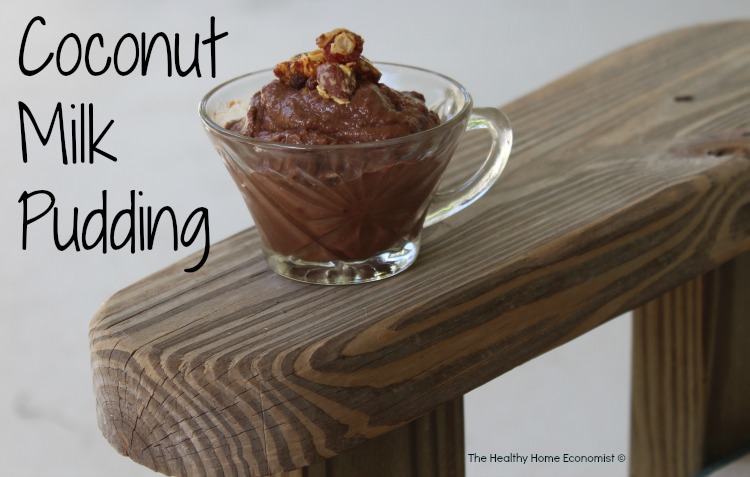 Pudding is the ultimate comfort food especially when the weather turns cool.
Warm, right off the stove is the way I most enjoy it just like my Grandma used to make it.  A pudding box wasn't good enough for her, and it's not good enough for me either. Who wants to feed their children (or themselves) a bowlful of GMO white sugar, GMO corn starch, artificial colors and flavors plus preservatives anyway?
Not me!
From scratch with only whole ingredients is the way to go with pudding if you want all the enjoyment and none of the toxic load!
I typically make pudding with grassfed, fresh from the farm milk, but if there is even a hint of congestion issues in the household due to weather changes or whatnot, it is best to skip the dairy and make coconut milk pudding instead. This is because dairy, even if raw, can become mucous forming when cooked.
19 Comments