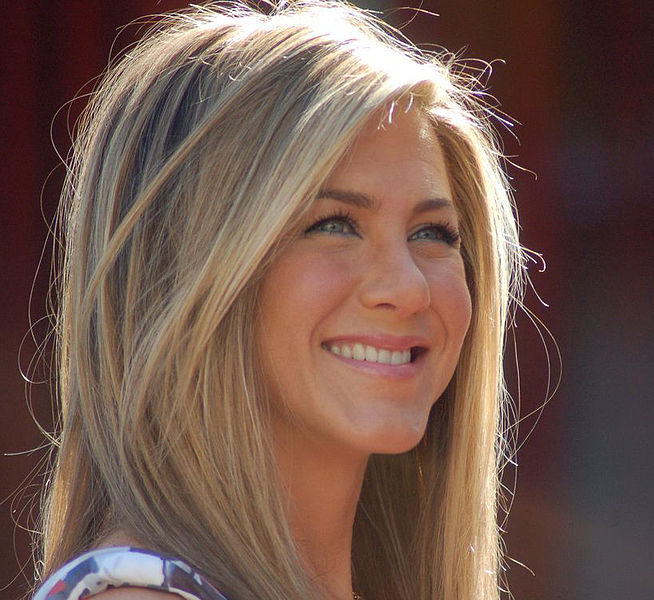 Virgin coconut oil is making a strong comeback. After decades of derision and active avoidance by those who mistakenly believed it would clog their arteries and give them heart disease, unrefined, pure virgin coconut oil is finally getting its day in the sun.
The research of Dr. Weston A. Price in the early part of the last century as documented in his groundbreaking book Nutrition and Physical Degeneration provides a scientific basis for this change of heart. Dr. Price noted through his careful, first-hand analysis of Traditional Diets from all over the world that the people of the South Sea Islands who consumed large amounts of virgin coconut oil in their diet actually suffered the lowest amount of heart disease!
In fact, heart disease was virtually nonexistent in this virgin coconut oil loving culture. These people also exhibited strong resistance to disease, easy fertility, strong and beautifully straight teeth, and vitality well into old age. In addition, the women were renowned for their youthful beauty and luminous skin no matter what their age.
Always quick to adopt a trend that holds promise for improvement and maintenance of physical beauty and health, celebrities are digging the benefits of virgin coconut oil too.
Below is the top ten list of famous personalities that use virgin coconut oil regularly by including it as part of their health and wellness regimen:
#10 Apolo Ohno: virgin coconut oil for dinner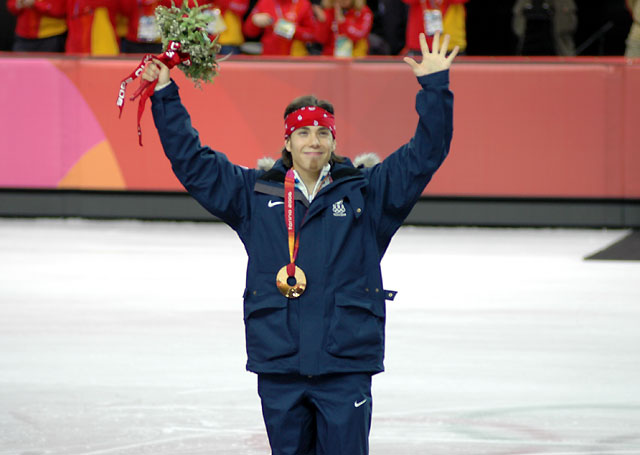 This Olympic Gold Medalist and winner of Dancing with the Stars uses coconut oil to help him prepare for competition. According to the New York Times, the speed skating champion says his routine is to eat a dinner of steamed broccoli and brown rice topped with coconut oil to provide extra energy the night before a big race.
Medium chain triglycerides (MCTs) are the wonderful fat available in copious amounts in virgin coconut oil that is used immediately by the body for energy that Mr. Ohno has learned to use to his advantage.
#9 Jillian Michaels: virgin coconut oil for cooking
Personal trainer and fitness guru Jillian Michaels extols virgin coconut oil as an aid to the immune system.
In her book Master Your Metabolism, Ms. Michaels includes a recipe for a stirfry that lists 1 TBL of virgin coconut oil as a key ingredient along with several other fresh and whole foods.
#8 Miranda Kerr: virgin coconut oil in tea
Supermodel Miranda Kerr who is married to actor Orlando Bloom and recently became a new Mom says eating lots of coconut oil is her beauty secret and that she has been consuming it since she was 14. Of her favorite virgin coconut oil, Miranda states:
"I will not go a day without coconut oil. I personally take four tablespoons per day, either on my salads, in my cooking or in my cups of green tea."
#7 Kourtney Kardashian: virgin coconut oil for hair
The reality show star includes the best quality virgin coconut oil as part of a hair mask to keep her locks shiny and gorgeous. According to StyleBistro.com, Kourtney's recipe includes a once a month treatment of avocado, mayonnaise, egg, olive oil, castor oil and coconut oil.
#6 CJ Wilson: coconut oil for game day meals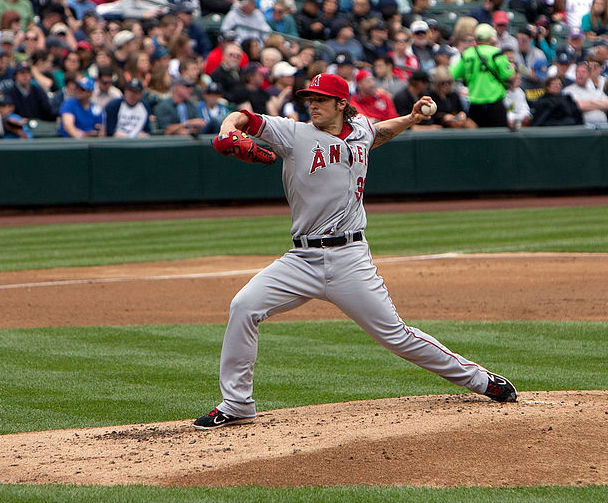 The popular pitcher for the Texas Rangers consumes coconut oil as it is the preferred cooking oil of his personal chef Aaron Elliot. Elliot even prefers virgin coconut oil to olive oil when preparing meals for the baseball star and this includes meals prepared for Wilson on game days.
Wilson's "game day omelet" consists of three eggs with spinach, mushrooms, bell pepper and onion. The veggies are sauteed in coconut oil prior to adding the eggs.
#5 Gwyneth Paltrow: virgin coconut oil to moisturize after an Epsom Salts bath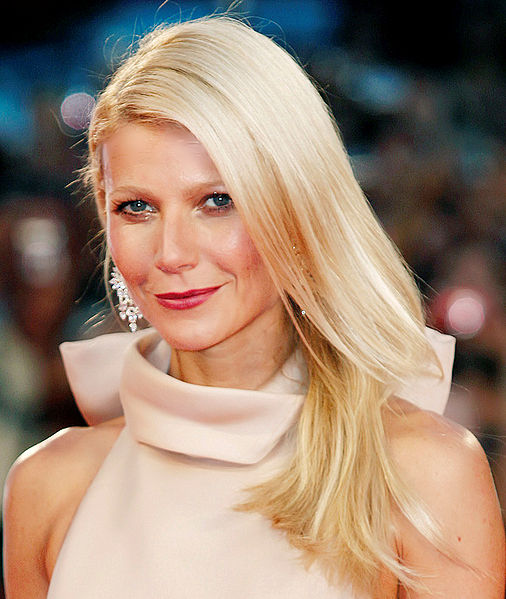 Oscar-winning actress and Mom to Apple and Moses, Gwyneth Paltrow claims to regularly use virgin coconut oil to moisturize her skin after a bath of cleansing and detoxifying Epsom salts.
According to her website goop.com:
"I love Epsom salt baths to detox, revive muscles and de-puff skin. While in the bath, I use an exfoliating mitt which stimulates skin and leaves it soft and bump-free. After the bath, I slather my skin with extra-virgin organic ­coconut oil."
#4 Gisele Bundchen: virgin coconut oil for an organic skincare line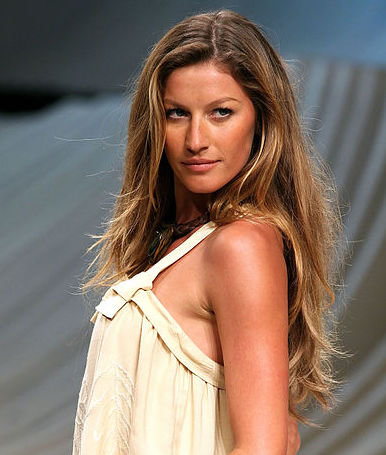 This Brazilian supermodel and wife of quarterback Tom Brady has her own organic skincare line, Sejaa pure skincare, that includes coconut oil as the main ingredient.
The supermodel who reportedly earns more than her Superbowl winning husband, infuriated dermatologists by calling sunscreen "poison" and refusing to include any sun blocking chemicals in any products within her skincare line instead opting for the humble virgin coconut oil.
#3 Dr. Oz: coconut oil for speeding metabolism and weight loss
That's right, a celebrity MD is even endorsing virgin coconut oil! Dr. Oz recently ran a two-part series on his popular show called Coconut Oil Superpowers.
He extols the use of virgin coconut oil as a tool for weight loss by speeding up metabolism.
#2 Angelina Jolie: virgin coconut oil for breakfast
According to the UK Daily Mail, Angelina Jolie includes virgin coconut oil as part of her breakfast routine.
A source for Grazia magazine said:
"Angelina has been known to start her day with little more than a spoonful of coconut oil and a handful of cereal."
It's no wonder Ms. Jolie likes including virgin coconut oil to start her day.
According to Sally Fallon Morell and Dr. Mary Enig, authors of the book Eat Fat Lose Fat, a bit of virgin coconut oil before a meal can really assist with healthy weight maintenance by helping people feel full and not overeat.
#1 Jennifer Aniston: coconut oil for weight loss and boosting metabolism
Jennifer Aniston apparently was a devotee of the Coconut Diet for a period of time and was even spotted with a shopping cart full of coconut oil.
The Coconut Diet is low carb and includes plenty of coconut in all its forms to speed metabolism and weight loss.
Perhaps Jennifer saw Dr. Oz's show on coconut oil increasing metabolism and weight loss and this convinced her to try this amazing, traditional oil?
Where to buy the best quality, most unrefined virgin coconut oil
You can be sure that celebrities using virgin coconut oil want only the best possible brand available.
Click here to visit my Resources page for vendors I buy from myself who sell only the best quality, most unrefined virgin coconut oil at prices that are highly competitive.
Photography Credits
Picture Credit1
Picture Credit2
Picture Credit3
Picture Credit4