Table of Contents

[Hide]

[Show]
How cows grazing on rapidly growing spring grass results in a beige color for the milk and cream along with deep yellow butter containing the elusive animal form of Vitamin K2 crucial for longevity, fertility, and overall vibrant health.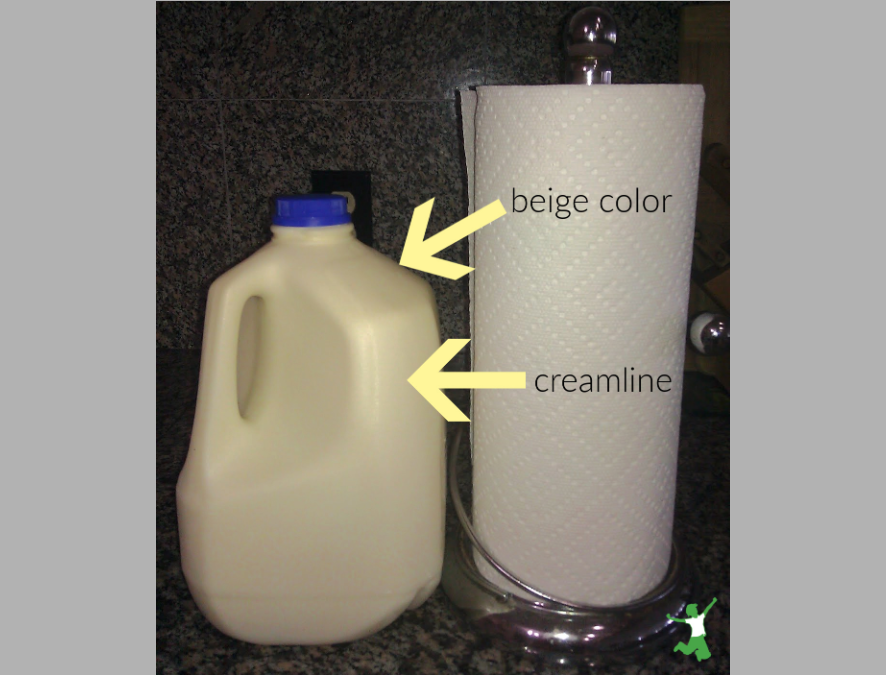 If you are a pastured raw dairy enthusiast as I am, Spring is probably one of your favorite times of the year.
The reason has everything to do with the rapidly growing spring grass in the unsprayed pastures of local dairy farms.
Here, old-fashioned Jersey, Devon, or Guernsey (A2) cows are contentedly roaming and grazing.
Spring grass has nothing short of a magical quality to it.
Cows that graze on this type of grass produce the most nutrient-dense dairy of the entire year.
The cream and butter from this milk contain the critically important fat-soluble vitamins A, D, and K2 (Activator X).
What is "Activator X"?
Activator X, now known to be the MK4 animal form of Vitamin K2, is perhaps the most elusive nutrient in the human diet today.
It was extensively described by Dr. Weston A. Price in his groundbreaking book Nutrition and Physical Degeneration.
By comparison, synthetic Vitamins A and D are artificially added to processed, commercial milk that is devoid of Vitamin K2.
Pastured dairy contains Vitamins A, D, and K2 in their natural, nontoxic form.
There is no need for synthetic fortification in this type of dairy.
This compares to the watery store milk coming from modern Holstein A1 cows who are confined and forced to consume unnatural feed, treated with antibiotics/hormones, and have no access to pasture.
At my local dairy pickups, I immediately know the spring grass with all its nutrient-dense magic has returned.
As soon as the crates begin to be unloaded, you quickly notice that something is different.
The milk, which has been an off-white color since the first Autumn frost is suddenly beige!
I wasn't the only one who noticed…
Within moments, a Mom asked the farmer if there were any extra gallons available. This is in addition to the 19 she was already picking up for herself and two other families. She got lucky and snagged 3 additional gallons.
Of course, the large creamline is also beige from spring-fed milk.
Deep Yellow Butter
Butter churned from the cream separated from the milk of cows eating spring grass is a deep yellow unmatched by any "grassfed" brands at the store!
Some brands have such pale butter that manufacturers add "all natural" annatto food coloring. This makes the butter an unnatural yellow which can fool consumers.
Real Butter contains natural, fat-soluble activators including the elusive K2 that supercharges mineral absorption and synergizes the body's utilization of Vitamins A and D.
This is the same type of butter that people living in isolated Swiss villages prior to World War II revered. They placed wicks in it and burned it on Church alters as a grateful offering for the healthy, cheerful, and intelligent children that were born to parents that consumed it.
I myself make homemade raw butter from spring cream and stock my freezer so it's available year-round for my family.
A friend texted me just yesterday to tell me she had finally taken the plunge and made her own raw spring butter for the very first time and that she "couldn't stop eating it" 😋.
These musings about spring butter don't mean to suggest that fully pastured butter the rest of the year isn't fantastic too. It's just extra special in the spring!
So find yourself a local farm and sample the flavors and nutrient density of spring grass for yourself.
Has the wonder of rapidly growing spring grass returned to your farmer's pastures yet? If not, it probably will be very soon!
More Information
Why "100% Grassfed" Doesn't Always Produce the Safest, Most Nutritious Raw Milk